Welcome to the curiously Brit…(ish) island of Jersey. A place that's familiar, yet ever so slightly exotic. Jump on a short flight from over 20 UK airports, and in just under an hour you'll feel the sand between your toes as the sun sinks over the warmest part of the British Isles. Wander a little off the beaten path, and the air of British familiarity gives way to a curiously continental feel. As you explore Jersey, you'll feel closer to the Mediterranean than the Mersey.
Jersey's not quite British, we're Brit…(ish). A place where you'll feel you're truly on holiday.
A curiously Brit...(ish) history.
History is very much alive in Jersey, but it's not quite 1066 and all that. Your Queen is technically our Duke of Normandy (it's a long story) and she wears a lovely tiara on our Jersey bank notes. We've knitted Jersey jumpers on the backs of fishermen who sailed to the new world, sheltered Kings in exile, and we've built things older than the pyramids. And ancient castles? We've got three that we built earlier… a few centuries earlier that is and they're big enough to dwarf our epic coastline, but you get the picture. We're as British as it gets for a crown dependency.
A Spot of Brit...(ish) culture.
Jersey has a unique feel about it. We have our own peculiar customs, laws, and traditions. True, we speak the Queen's English and you'll find a Jersey cream tearoom on a leafy country lane, but just when you think you're back in Blighty, you'll find yourself lost on lanes that lead to breathtaking views over nearby France or sipping on rosé among the vines of a winery that will have you fooled into thinking you're in Provence. And in that charming way we have to confuse and confound, we even have our own language – Jèrriais. Wander a little off the beaten path and you'll encounter a friendly fisherman who wishes you 'Séyiz les beinv'nu' (Welcome to Jersey) and spins you a yarn over a pint of Jersey Liberation Ale.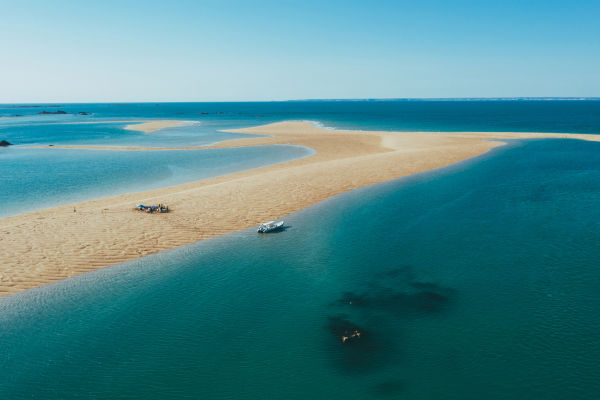 Trips to the Brit...(ish) seaside.
If you're looking for reassuringly soggy British weather, we're sorry to break the news that Jersey is the sunniest spot in the British Isles. If you really want wet weekends, dip a toe in at 24 pristine sandy bays washed clean by one for the largest tides in the world. Love long car journeys? Buckle up for a ten minute slog to the sea in any direction. We know it wouldn't be a British summer without jostling for towel space on a bustling beach. We're sorry to disappoint, our wide open beaches with soft sands and clear waters are pretty peaceful year round but we hope you won't mind the odd bottle-nosed dolphin for company?
The Great Brit...(ish) outdoors.
There's nothing more British than stretching your legs in the bracing sea air and we have over 48 miles of dramatic coastline to do the job. You'll discover a breathtaking landscape, where gentle countryside meets sheltered bays on the south coast and a craggy coastline greets the drama of the Atlantic Ocean on the north coast where you can almost reach out and touch France. Cruise along Jersey's wild west coast taking in sweeping sand dunes teeming with wildlife, where Atlantic surf washes miles of unspoiled beaches. Where else in Britain can you catch a spectacular sunrise in the east, enjoy a delicious seafood lunch in a bustling harbour town, before watching the sun sink slowly over western shores, all in one glorious day? Nowhere, that's where.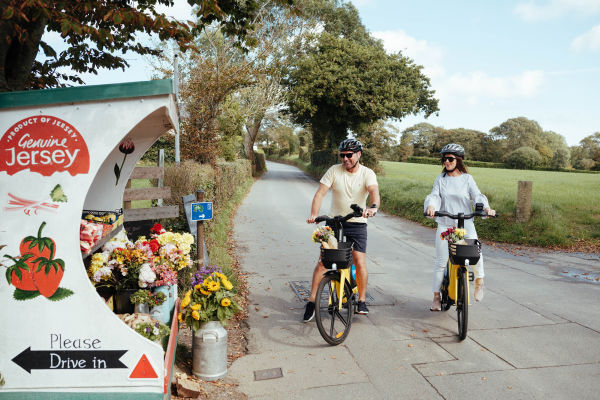 Savour Great Brit...(ish) flavours.
Nope, there's nothing exotic around here. Just good old fashioned British fayre. If by fish and chips you mean freshly caught lobsters served with buttery Jersey Royals. Jersey packs a rich and colourful larder into its nine by five food miles. Peckish travellers will find farm stalls, food markets and beach restaurants bursting with unique Jersey produce, from velvety Jersey Dairy to fresh oysters washed clean by the biggest tidal range in Europe. Where else in Britain can you rock up to a beachside shack in ten minutes and tuck into freshly picked crab plucked from the sea that very morning? Just pack a healthy appetite and a phone camera and you'll live snappily ever after.
Don't miss these Great Brit...(ish) holiday deals.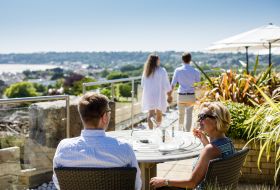 Use promo code: DIRECT22WB to save 5% on flexible rates
Accommodation
Dolan Hotels Ltd
Available: 1st Jan 2022 ‐ 31st Dec 2022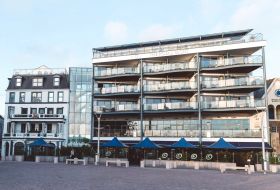 Stay 7 nights for the price of 6 - Summer 2022
Accommodation
JerseyTravel.com
Available: 1st Jun 2022 ‐ 30th Sep 2022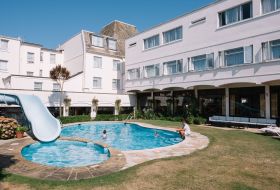 Stay a minimum of 4 nights & get 1/2 price off half board
Accommodation
JerseyTravel.com
Available: 2nd Jan 2022 ‐ 23rd Dec 2022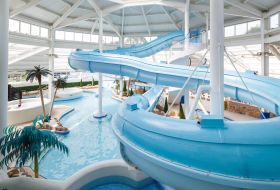 Save up to 20% by booking and paying in advance
Accommodation
Seymour Hotels Of Jersey
Available: 1st Apr 2022 ‐ 28th Oct 2022
FOMO alert!
Don't miss out – sign up to our newsletter today.
Subscribe for exclusive holiday deals, hot travel tips and Brit…(ish) Holiday inspiration. By the way, we don't pester our friends, we only share the happy holiday stuff you love to hear about.
The Best of Brit...(ish) Experiences
Whether you're a history buff, foodie, active adventurer or all of the above, explore all the things to see and do on your island break and let Jersey inspire you.