A spot of Brit…(ish) culture.
Jersey has a unique feel about it. We have our own peculiar customs, quirks, laws, and traditions. True, we speak the Queen's English and you'll find a Jersey Cream Tea room on a leafy country lane, but just when you think you're back in Blighty, you'll find yourself lost on a French lane that leads to breathtaking views over nearby France, or stumble on a few fishermen playing pétanque at Weighbridge Place. And in that charming way we have to confuse and confound, we even have our own language – Jèrriais. Wander a little off the beaten path and you'll encounter a friendly fisherman who wishes you 'Séyiz les beinv'nu' (Welcome to Jersey) and spins you a yarn over a pint of Jersey Liberation Ale.
Only in Jersey experiences.
There aren't many places in the world where you can wake up to desert island yoga, have close encounters with silverback gorillas as a zoo keeper for the day, and watch a slow sunset over surfy shores on the summit of an ancient fort… all in one perfect day. Tick off your Jersey bucket list with seven only-in-Jersey experiences hand-picked by our locals.
Your ultimate summer playlist.
Summer in Jersey is all about good vibes, with a dose of sun, sea and fresh sounds.  We have created the ultimate summer playlist with six unique music and dance events in Jersey.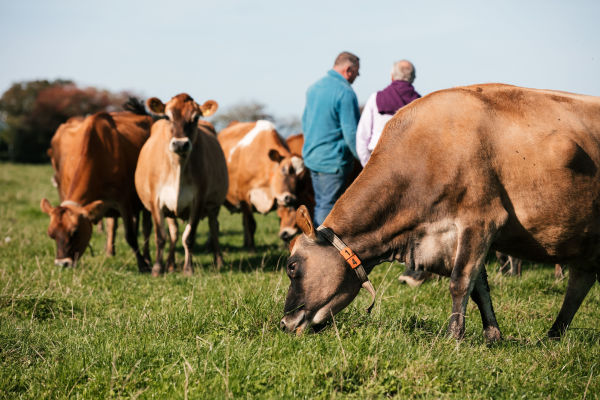 Meet the Jersey makers.
For a little island, Jersey punches well above its weight in so many things; take our beautiful doe-eyed 'Jerseys' or world-famous Jersey Royals. But we're not just famed for our incredible food, Jersey people are also a creative bunch. We basically invented the knitwear trend, by knitting the original fisherman's jumper, and were taking surrealist photographs as far back as WW2. This artistic tradition is alive today in our colourful community of designers, dairy makers, craftspeople and artists, who proudly bear our hallmark of quality – Genuine Jersey.
Discover Jersey's arts scene.
Jersey's fascination with art began in the last Ice Age when we painted the earliest works in the British Isles. We're told it set a trend. The island's rich colourful canvas has inspired arts aficionados and world-class painters to make pilgrimages to our shores for centuries. Whether you're an art historian, part-time paint slinger, or you're just after some wonderful wall-friendly pieces, Jersey's an art lover's Mecca.
Tipple tours.
Let us help you enjoy a tipple or two on your island break with these top tips of how to get into the spirit of things in Jersey. Curious about the island's local brews, wines, and spirits? Then let us help you discover the island's landscapes, locations, ingredients, and people that have inspired their creations.
Don't miss these Great Brit...(ish) holiday deals.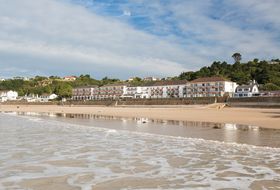 Enjoy 3 nights at 4* L'Horizon Hotel from £372
Holiday packages
Channel Islands Direct
Available: 1st Oct 2022 ‐ 15th Dec 2022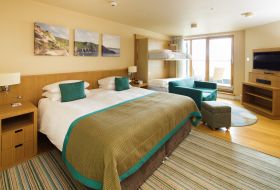 Book direct, pay in full at the time and save 20%.
Accommodation
Seymour Hotels Of Jersey
Available: 22nd Oct 2021 ‐ 31st Dec 2022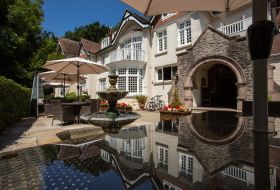 Enjoy Jersey sunshine for less with our great summer offer.
Accommodation
Chateau La Chaire
Available: 1st Jun 2022 ‐ 30th Sep 2022
FOMO alert!
Don't miss out – sign up to our newsletter today.
Subscribe for exclusive holiday deals, hot travel tips and Brit…(ish) Holiday inspiration. By the way, we don't pester our friends, we only share the happy holiday stuff you love to hear about.
The best of Brit...(ish) experiences
Whether you're a history buff, foodie, active adventurer or all of the above, explore all the things to see and do on your island break and let Jersey inspire you.