The Great Brit…(ish) outdoors.
There's nothing more British than stretching your legs in the bracing sea air. And we have over 48 miles of dramatic coastline to do the job. You'll discover a breathtaking and storied landscape, where gentle fields and wooded lanes meet sheltered bays in the south coast, while craggy coastlines merge with the drama of the Atlantic Ocean as you climb to the island's northern heights where you can almost reach out and touch France. As you cruise along Jersey's longest coastal highway, the five mile road, you'll take in sweeping sand dunes and grasslands teeming with wildlife, where the Atlantic surf washes up against miles of unspoiled beaches. Where else in Britain can you catch a spectacular sunrise in the east, enjoy a delicious seafood lunch in a busting harbour town, before watching the sun sink slowly over western shores, all in one glorious day? Nowhere, that's where.
Experience Jersey's giant tides.
Jersey is not just an island. It's a natural playground where one of the largest tidal ranges in the world continuously changes the island's landscape – almost doubling in size twice a day. Enjoy the rise and fall of island tides with these must-try experiences.
Take a walk on Jersey's wild side
Be at one with nature on your island break by embracing Jersey's great outdoors. Experience some really wild stays, forage on Jersey's untamed west coast. Set out on wild rambles along cliff paths and even experience island hopping in Jersey's archipelago. Hear the call of the wild with these thrilling adventures.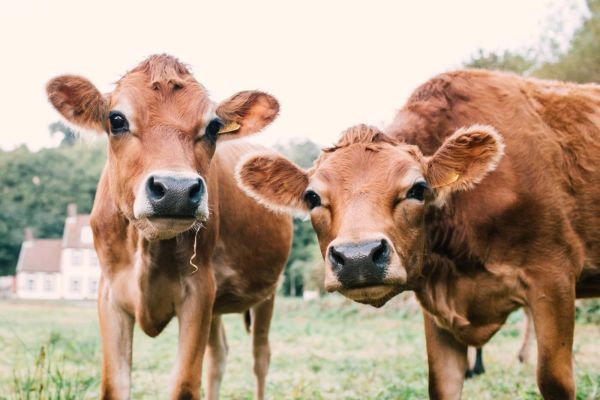 Meet the local wildlife.
For a small island, it can get pretty wild in Jersey. Come face to face with some of the rarest primates on the planet, get an unforgettable glimpse of dolphins in the wild or find out how to meet a Jersey cow. Here are seven of our favourite ways to see nature at its best and meet wildlife in Jersey.
A night under different stars.
Jersey has some of the best stargazing spots in the British Isles, natural and unpolluted from artificial light. You'll discover magical spots to roll out a blanket and get ready for the galaxy to put on a show. From remote castle ruins to magical walks with stars above and at your feet, you'll want to stay up all night to experience the splendour. Bring a rug, wrap up warm and watch the night sky come to life. Here are just three ways to enjoy the night sky in Jersey.
Take a walking holiday in Jersey.
Walking in Jersey is simply good for the soul. You'll discover a walking landscape full of gentle surprises, shifting in a kaleidoscope of colour with each passing season. Blow away the cobwebs with fresh salty air as you drink in the dramatic beauty of Jersey's coast. Meander along rugged cliff paths carpeted with gorse and wildflowers as the tide laps against the sweeping shoreline below. What are you waiting for? Best foot forward now…
Don't miss these Great Brit...(ish) holiday deals.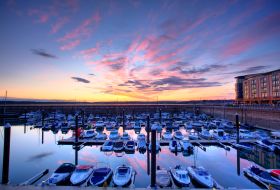 B&B from £869pp | Stay 7 nights for the price of 6
Holiday packages
JerseyTravel.com
Available: 1st Aug 2022 ‐ 31st Aug 2022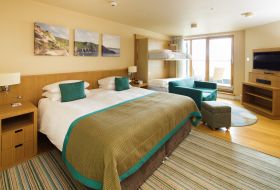 Book direct, pay in full at the time and save 20%.
Accommodation
Seymour Hotels Of Jersey
Available: 22nd Oct 2021 ‐ 31st Dec 2022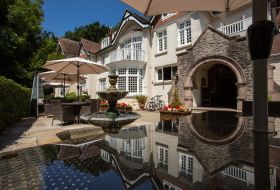 Enjoy Jersey sunshine for less with our great summer offer.
Accommodation
Chateau La Chaire
Available: 1st Jun 2022 ‐ 30th Sep 2022
FOMO alert!
Don't miss out – sign up to our newsletter today.
Subscribe for exclusive holiday deals, hot travel tips and Brit…(ish) Holiday inspiration. By the way, we don't pester our friends, we only share the happy holiday stuff you love to hear about.
The best of Brit...(ish) experiences
Whether you're a history buff, foodie, active adventurer or all of the above, explore all the things to see and do on your island break and let Jersey inspire you.