With challenging sporting events taking place around the island, you don't need to participate to be able to join in the action. There's a whole world of spectator events here in Jersey that will have you on the edge of your seat. From pulse-racing regattas to motor rallies and nail-biting rugby and football matches, there really is something for everyone to enjoy.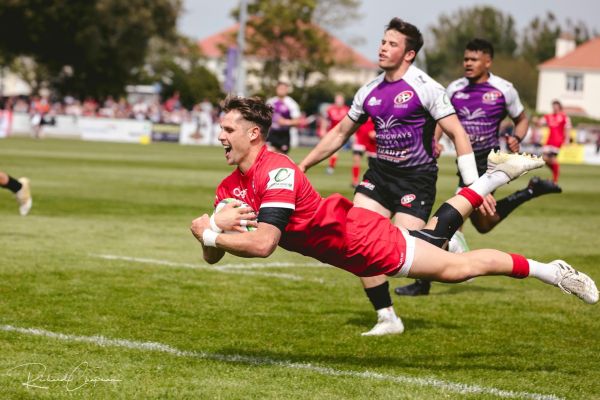 Rugby.
Rugby has been played in Jersey since 1879; the club acquired their home near Jersey Airport in 1961 and opened a new clubhouse in 1994. The Jersey Reds were promoted five times between 2005 – 2012 and now play in the Greene King IPA Championship, the second tier of English rugby. Come and watch the Jersey Reds and enjoy the family atmosphere in St. Peter, which has seen significant ground improvements in recent seasons.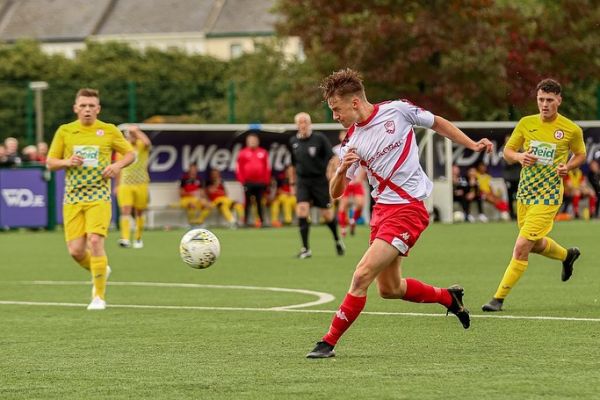 Football.
The Jersey Bulls are English Football's newest and most southerly club. In November 2018 Jersey Bulls joined division one of the Combined Counties Football League for the 2019-20 season. Catch home game matches at Springfield Stadium in St. Helier where the football club is based. Or if you fancy watching some competition between the Channel Islands then check out the annual Muratti Vase which sees Jersey and Guernsey battle it out, a competition which has been going since 1905.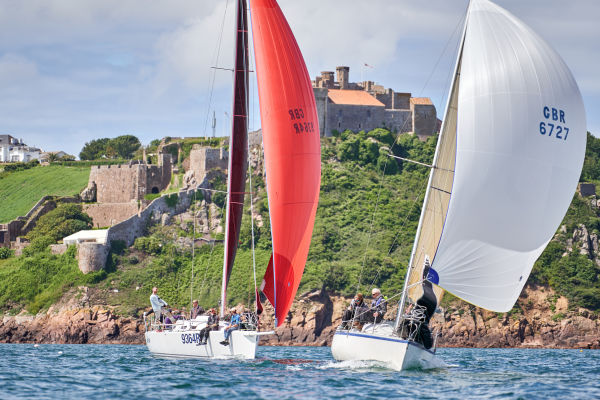 Jersey Regatta.
There's nothing plain about this sailing! How true of the Carey Olsen Jersey Regatta, the island's annual sailing extravaganza. Slated for 01 – 04 September, this is a 'must-attend' open event providing three days of fun and excitement both afloat and ashore for all sailors, be they regular racers or novices, locally based or visiting.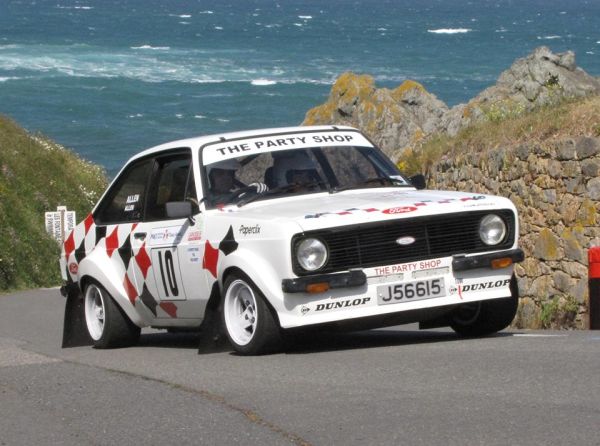 Motor racing.
If motor sports are more your thing then you are spoilt for choice in Jersey. The Jersey International Motoring Festival is one of the largest annual motoring events in the Channel Islands, comprising of competitive sprint and hill climbs for classic & vintage cars and motorcycles, static displays, music and food. Or why not check out the Jersey Rally and watch as WRC to club level rally cars race their way through 120 miles of the island's lanes. High adrenaline action for all the family watching and cheering.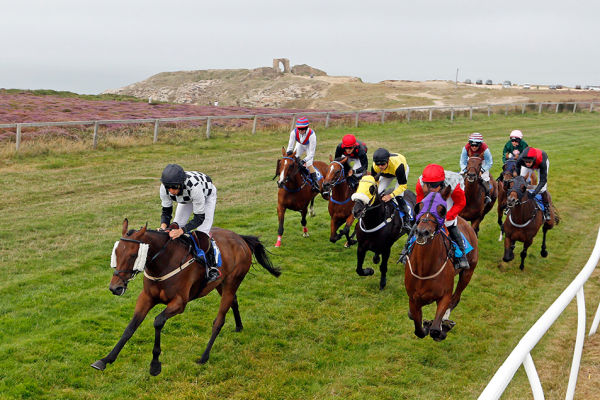 Horse racing.
How about a day at the races on your next island break? Soak up the action and enjoy a little flutter all while marvelling at the breathtaking views on offer beyond the track. The racecourse is located at Les Landes on the north west coast of Jersey and is blessed with breathtaking views of Grosnez Castle, the ocean and the other Channel Islands in the distance. The racecourse hosts nine race meetings during the summer months, so don't miss a (hoof) beat on your next holiday – get track side to be in the running for a great day out.
Don't miss the action.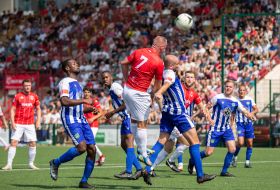 Head to Springfield Stadium and watch the Jersey Bulls, English football's newest and most southernly club, as they host an action packed exhibition of football. Jersey Bulls have been climbing the leagues and have been involved in a number of successful cup runs, including the FA Cup, FA Vase and have most recently entered the FA Youth Cup.
from £4.40
Mar 25 2023 ‐ Apr 22 2023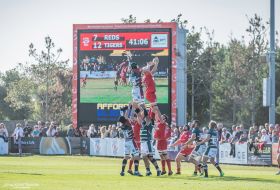 Head to St. Peter to support our Jersey Reds as they host an action packed afternoon as the Reds take on visiting Championship Rugby teams. The Barclays Pavilion Bar adjacent to the Clubhouse will be open to all supporters from 12 noon, offering a full bar and food.
from £15
Apr 01 2023 ‐ Apr 29 2023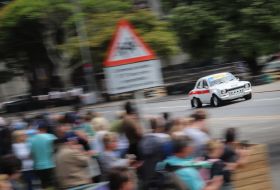 The Jersey International Motoring Festival is a four day, family friendly celebration of Jersey's motoring history and future! One of Jersey's largest free events there's food, drink, music, vehicle displays and motorsports for everyone to enjoy, right in the center of the island!
Free entry
Free for children
Jun 01 2023 ‐ Jun 04 2023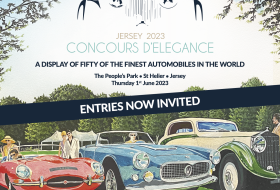 Car and motorcycle enthusiasts – indeed, anyone who admires elegance and beauty in design – will be rewarded with a display of some of the world's finest automobiles for the second year running, to coincide with the Jersey International Festival of Motoring, in People's Park on Thursday 1st June.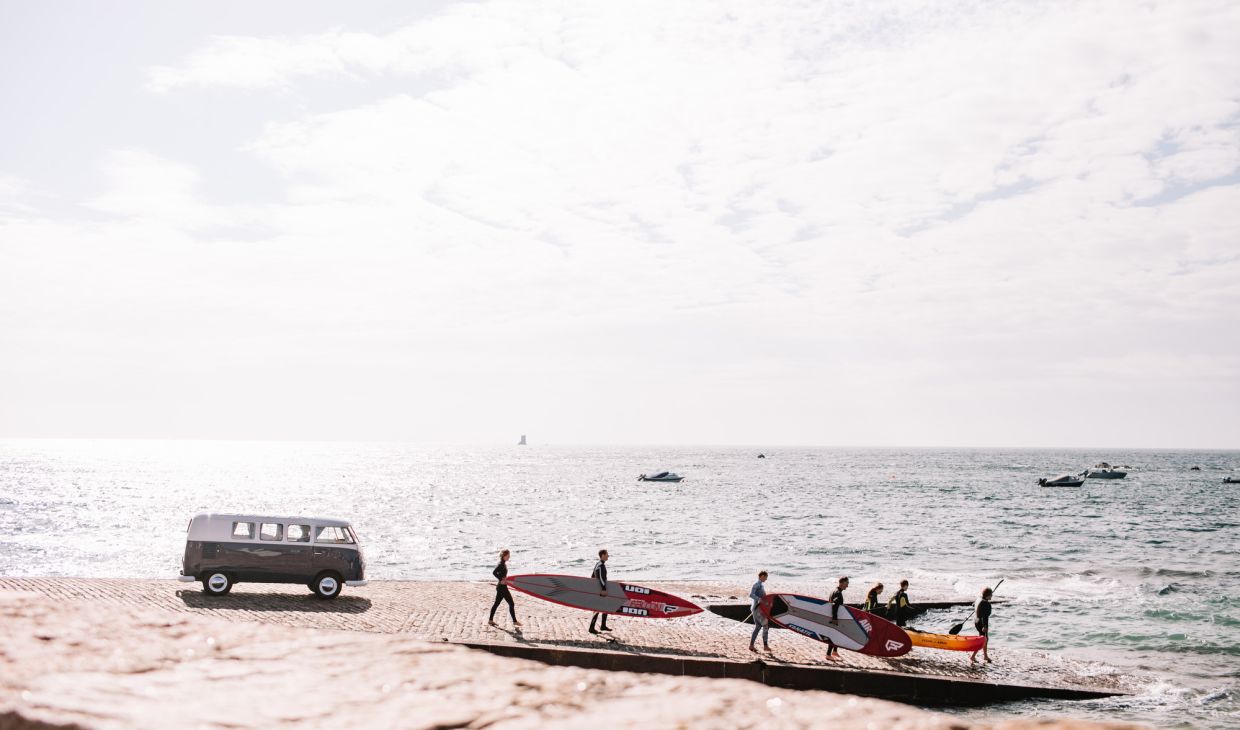 Active holidays in Jersey.
Whether you prefer to spectate or participate, discover an island that will move you. Get out and active in the island's great outdoors and explore all your options for a lively island break.