Want to get family or friends together on an island that's packed with enough experiences to keep everyone happy, but small enough to explore easily? Find your perfect escape, from luxury cabins with hot tubs to family hideaways that are steeped in history.
Time with family and friends is precious, so take time to plan how to see the island when you're bringing a crowd. Live life at a slower pace, let the children roam free and reconnect by choosing to stay in one of the island's fabulous self-catering spots. With beaches, country pubs and woodland walks within easy reach by car or cycle, Jersey's great outdoors is all on your doorstep, waiting to be explored.
Life's better together – so find somewhere that's spacious enough for everyone. Slip into life as a local, explore the island, shop for local produce and spend time making memories with the people that matter the most.
Enjoy group holidays in Jersey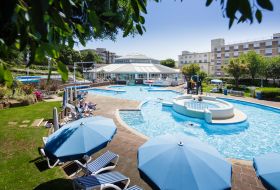 The Merton is Jersey's number one family resort hotel with fantastic facilities including indoor and outdoor pools, a fitness centre with steam room and sauna, the FlowRider surf wave, restaurants, bars, live entertainment venue, games zone, kids club and more.
from £85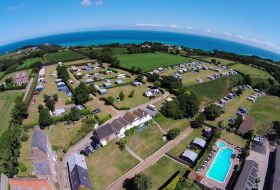 Rozel Camping Park is a well-established family owned and managed park offering exceptional value and service to our clients. It has been run by the Germain family for over 45 years and awarded with five Pennants by the AA with a very high quality score of 89%.
from £16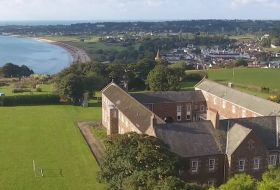 The Bay View Camping Field is part of the JAAC-Hostel based in rural St. Martin, just above the Port of Gorey. The site offers splendid views over the Royal Bay of Grouville and captures the sun most of the day. A quiet, back to basics camping experience you won't forget.
from £12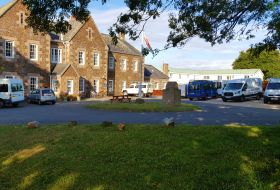 Based in the east of the Island just above Gorey we are Jersey's only budget accommodation centre able to take large groups, specialist activity and sports groups in a mixture of single, twin, double and dormitory bedrooms.
from £31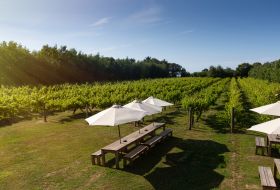 Set in the beautiful grounds of La Mare Wine Estate, The Vineyard Café is a bright and fresh eatery with a large sunny terrace overlooking the lush, green vines and orchards. Spend an afternoon, relaxing in the serene countryside. Enjoy a delicious breakfast, lunch, afternoon tea or dinner by award winning head chef, Marcin Ciechomski.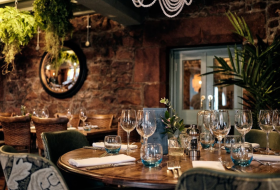 We're passionate about great food with a range of dining options available to suit everyone. The Westward pub houses two charming bar areas, one of which is made from the original tender to the famous Westward ship. Here you can relax and unwind with classic pub dishes, washed down with a pint of delicious, locally-brewed ale.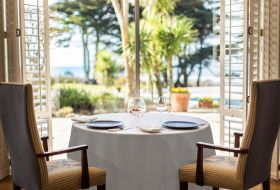 An exceptional award-winning luxury dining restaurant, showcasing modern British cooking in a stylish setting with the emphasis on the freshest island produce. Working with a network of Jersey producers, the best local ingredients are sourced whenever possible.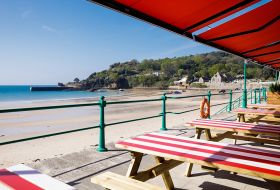 Right on the seafront at St. Brelade's Bay, the flagship Jersey Crab Shack restaurant offers relaxed island-inspired dining with spectacular panoramic views. The small and big plate menu provides flexible ordering with plenty choice, from traditional fish and chips to vegan and vegetarian options.
Book online
Delivery & takeout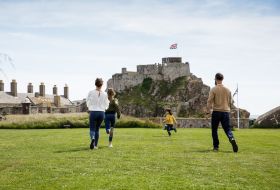 Built on a rocky islet in St. Aubin's Bay, Elizabeth Castle has defended Jersey for more than 400 years. You can take the amphibious castle ferry or walk out along the causeway at low tide. Elizabeth Castle is the perfect place to spend a day exploring Jersey's history with the Jersey Militia or castle gunner on parade.
from £8.60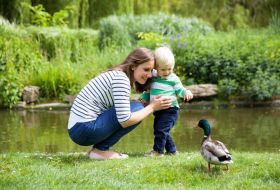 Created in the 1920's by millionaire philanthropist Sir James Knott, The Botanic Gardens offer many distinctive and unique plant collections which thrive in this exceptionally fertile site. Visit The Botanic Gardens to relax, explore, discover, eat, shop and stay. Uncover one of Europe's most outstanding gardens.
from £8.75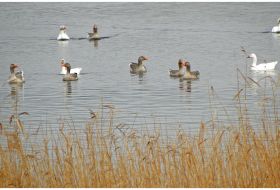 Perfectly situated overlooking St. Ouen's Pond, the Wetland Centre gives you and your family an opportunity to not only view the interesting and diverse bird life found at La Mare au Seigneur, but also to learn about the reserve's wildlife and rich history, safeguarded by the National Trust for Jersey since 1975.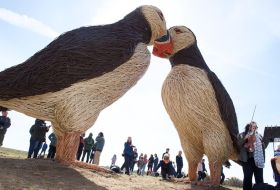 Head to the island's west coast and experience the giant willow Puffin sculptures, commissioned by 'Bird on the Edge' and the 'National Trust for Jersey'. These sculptures were put on display to mark the 'Arrival of the Puffins', which highlights the plight of these wonderful birds and Jersey's key role in protecting the Puffins and other seabirds.
Free entry
Free for children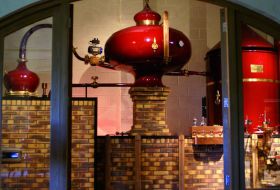 The estate itself is a fascinating combination of history and tradition. Comprising of historic buildings and beautiful gardens; extensive vineyards and orchards; function rooms, a winery, distillery and estate kitchens which produce a wonderful array of genuine Jersey produce.
Free entry
Apr 01 2022 ‐ Oct 31 2022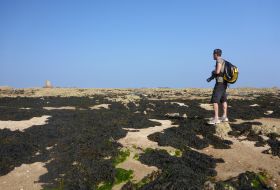 A rare opportunity to walk on the seabed between Icho and Seymour Towers on one of the lowest tides of the year. Explore Europe's largest rocky intertidal zones, accompanied by guides who have lived on this coast for many years. Weave your way between rocks, sandbanks and huge rock pools and perhaps, meet the locals fishing for lobster and shellfish. Book online via our website.
Booking needed
Mar 04 2022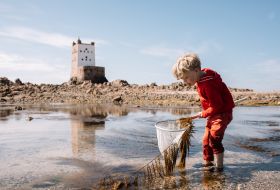 A fun daytime 'moonwalk' on the seabed, as you ramble towards Seymour Tower (one mile offshore) with an expert local guide. You will wade through gullies and rock pools to observe tiny beasts and lots of amazing marine life. Don't forget a bag as we always find pretty shells. You'll be on a discovery tour in a seaweed jungle and marine mini-zoo – so expect to get your feet wet!
Booking needed
Dec 19 2021 ‐ Oct 26 2022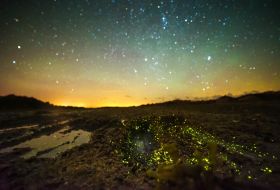 As night descends and the ocean recedes, star-like shapes of luminous green begin to twinkle and sparkle in a few unique spots at low tide. Experience the uniqueness of bioluminescent creatures and other marine life on this "moonwalk" across the seabed. Visit our site to book online.
Booking needed
Dec 27 2021 ‐ Nov 20 2022