Our island may be small, but we are big in Christmas spirit. Come to Jersey in December and you'll leave feeling the warmth of a community that loves to share the magic of the island at Christmastime. Visit our Christmas markets and share a laugh and a joke with market traders as you buy a punnet of chestnuts or colourful clementines; sip mulled cider and chat to local artisans selling handcrafted gifts; indulge in a spot of late night Christmas shopping on a twinkling King Street; sample a delectable selection of French treats from visiting Norman traders. Then why not finish your evening off with a relaxed festive meal at one of St. Helier's many fabulous restaurants?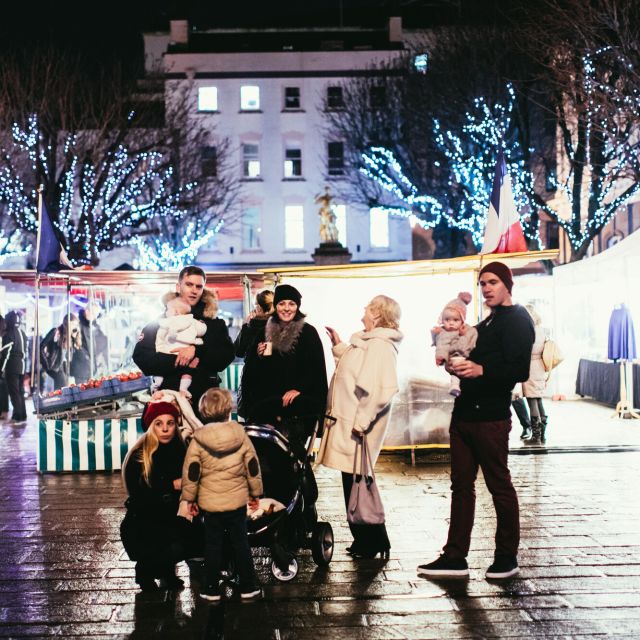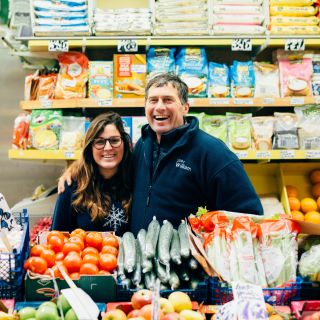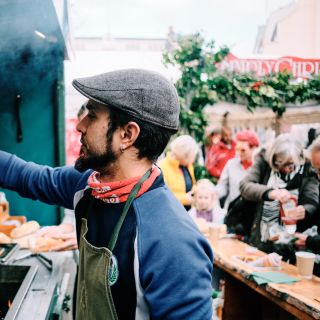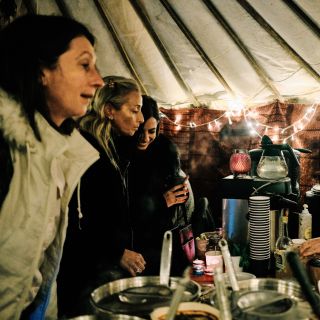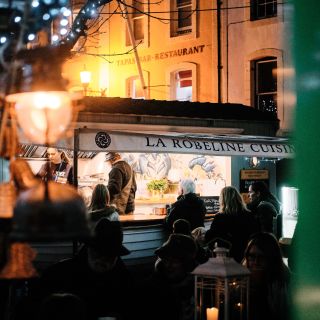 Step into (Simply) Christmas.
St. Helier's historic Royal Square plays host to the Genuine Jersey Simply Christmas Market. We may not be able to compete in scale and grandeur with some of Europe's sprawling Christmas markets, but here in Jersey you'll get the chance to chat to the makers and buy unique gifts directly from the artisans who have created them.
With live music, over 50 stalls showcasing Jersey's finest artisans and local food and drink vans, this quirky Christmas market is not to be missed. So, what are you waiting for? Grab a mulled cider and go soak up the festive vibes.
When: Every Thursday, Friday and Saturday from 24 November – 11 December.
Thirsty?
Why not grab a post-shopping drink at one of these fine watering holes near The Royal Square.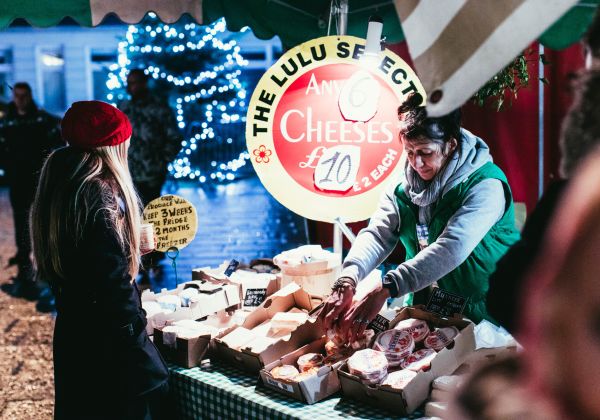 Get a flavour of our Norman heritage.
Way back when (until 1204, to be exact) Jersey was ruled by Normandy, until the island swore its allegiance to King John of England. It's a long story… but these days we like to pay homage with fromage to our French roots.
Each Christmas, The French Market pop ups at The Weighbridge, bringing with it all the smells, sights and tastes of our Norman neighbours. From crepes to cider, saucisson to soap, come and say 'Bonjour' and 'Joyeux Noël!' at this French festive feast for the senses.
When: 10 December – 15 December
Sample our continental flavours.
It's not just French flavours that you can tuck into here in our Curiously Brit…(ish) island. From Spain to Portugal, Italy to India, sample some of these tasty world flavours during your festive island break.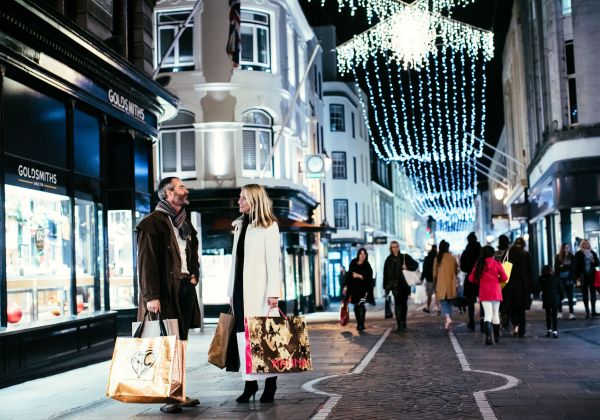 Late night shopping.
Head into St. Helier on a Thursday evening from 17 November onwards and you'll find plenty of our fabulous independent shops and local department stores open late, perfect for a spot of VAT free Christmas shopping. Wander down the twinkling high street and pick up gifts for loved ones (or yourself!). Some shops will also be open on Sundays during the festive season.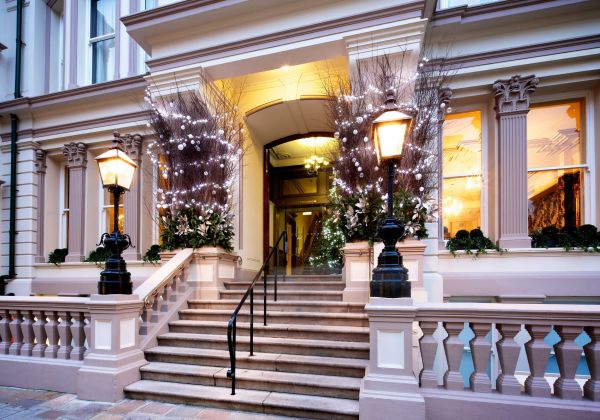 Festive feasting.
Christmas shopping is hungry work. So why not take the weight off your feet and tuck into a fabulous festive feast at one of St. Helier's many restaurants? With the Christmas decorations up and groups of friends and family enjoying the magic and merriment of the season, it's a special time to dine out in Jersey. Make sure to book ahead, as restaurants will be busy!
Fabulous festive feasting.
Make merry at the market.
Our Victorian market is a hive of activity all year, but at Christmastime, there's a certain magic in the air.
With fruit and veg stalls, butchers and bakers, artisan delis, florists, chocolate shops and gift shops, the Central and Beresford Markets truly are a one stop shop for all your festive shopping.
If you're lucky, you'll catch some live music too in the lead up to the festive season, raising money for some deserving local charities.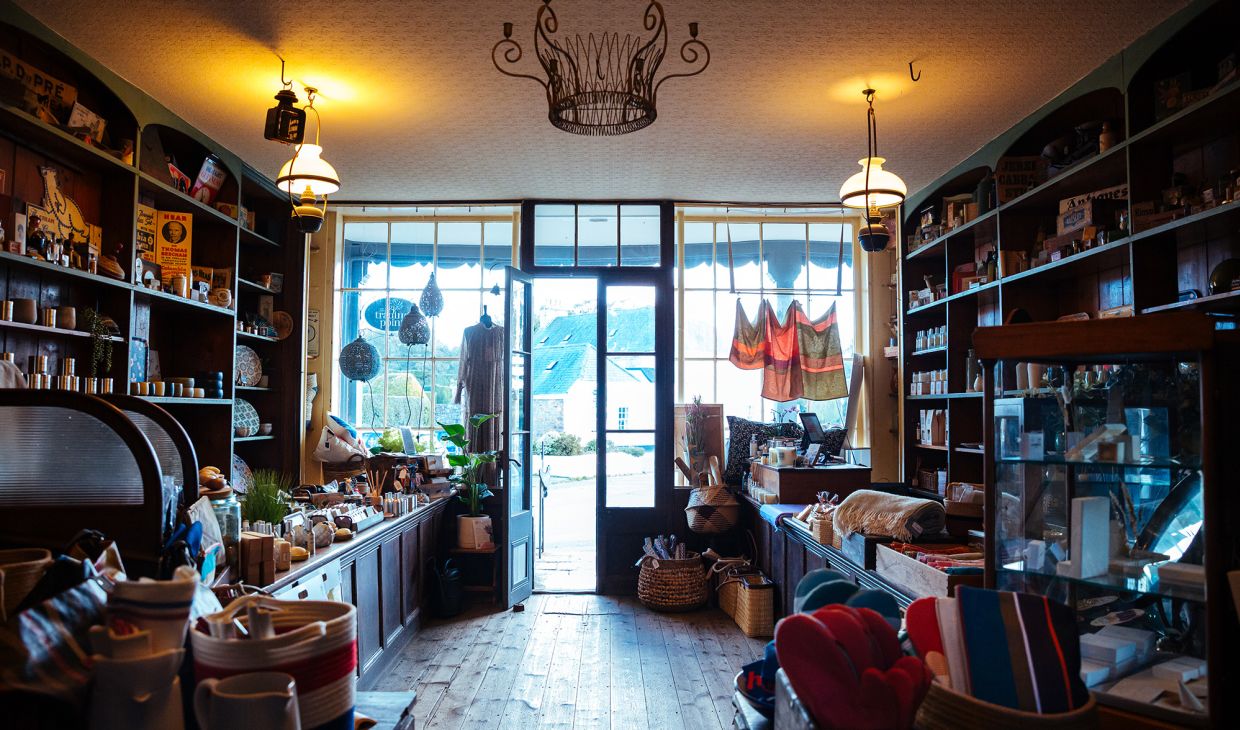 The Trading Point Christmas Market.
In the rural heart of St. Lawrence, you'll find The Trading Point, a creative hub of local businesses showcasing a wide range of beautiful French and local artisan product inside a wonderful historic building. Find handmade ceramics, original art, bespoke linen, homeware, organic skincare ranges, home fragrances, baskets and local food produce.
They'll be hosting a Christmas market in the beautiful courtyard, showcasing over 20 Genuine Jersey businesses. With refreshments and live music in the courtyard, join the festivities on what will be a truly magic weekend.
When: 17, 18 and 19 November
You might also like...