Whether it's summer or winter, a pint accompanied by a sea view is hard to beat. As an island, Jersey's spoilt for choice when it comes to seaside pubs – here are a few of our favourite places to eat great pub food, drink local ales and enjoy watching the sea.
North: The Prince of Wales.
Being this close to the sea, you'd expect there to be good seafood on the menu and at the Prince of Wales pub and guesthouse, you won't be disappointed. Most of their crab, lobster, sea bass and mackerel travels just a few hundred yards from the bay to the kitchen, and in the winter you can sit by the fire in the Fisherman's Bar.
South: The Old Court House.
A 400-year old building on the edge of St. Aubin's Harbour, rammed with nautical character and history, step inside for good-value food, craft beer and local ale on tap. Choose a table in the historic Westward Pub with its granite well or sit out on the harbour view terrace for seafood platters in the sun.
East: The Seymour Inn.
Real ales and hearty pub grub in a cosy seaside spot looking out over Jersey's east coast to Seymour Tower. The menu's strong on seafood, and don't miss the oysters – you can see the beds where they were grown from the Seymour's alfresco terrace.
West: Staks at La Pulente.
Right at the southern end of St. Ouen's Bay, you're guaranteed sensational Atlantic views from this pub. A relaxed atmosphere and great food menu make it a popular spot for locals and visitors – either for lunch after a beach walk or a pub supper with spectacular sunset views.
More seaside pubs to quench your thirst at.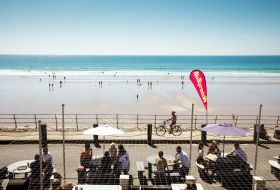 Come and join us for a cool drink or a delicious meal, and enjoy the magnificent views over St. Ouen's Bay from the terrace of our iconic beach bar. For more than 50 years 'The Splash' has been the home of surfing on the island - this is reflected in the relaxed atmosphere and menu that truly offers something for everyone.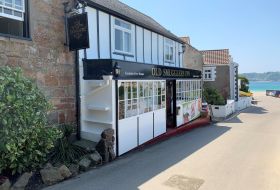 One of the island's outstanding traditional pub eateries found nestled in the beautiful Ouaisné Bay. Popular with locals and visitors to the island offering a superb selection of real ales, ciders and wines to accompany our delicious menu of pub fare. Beautiful scenery and fantastic wildlife walks; there is always a warm welcome awaiting.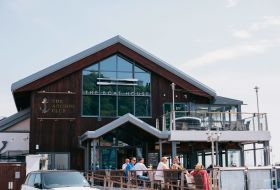 The Boat House is a modern bar with an authentic feel. Located in the beautiful bay of St. Aubin, they boast amazing food with better views. The Main Deck Bar downstairs offers major sports events on our big screens and an extensive range of beers, wines and spirits to match. Or if you're feeling sassy why not try one of our hand-crafted cocktails?
Situated in a beautiful coastal setting, Le Hocq Inn is the most southerly pub in the British Isles. Housing a traditional pub and a recently transformed restaurant the welcoming interior and delicious menu are perfect for the whole family.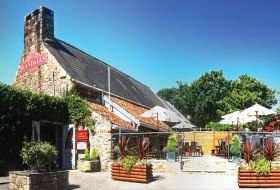 Dating back to the 17th century, and affectionately known to the locals as 'The Northern Office'. Les Fontaines is a fine traditional pub catering for all the family. Original granite features and oak beams contrast with the modern mezzanine gallery with its vaulted wooden ceiling.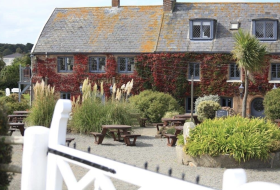 Jersey's premier family pub, The Portelet Inn is a 16th century inn with real olde-worlde charm. Grab a table in the loft or the alfresco seating for sweeping views out to sea overlooking Portelet Bay. Cosy up in The Granite Bar with its real fireplace, low beams and comfy armchairs whilst sampling a wide range of cask ales, lagers and wines.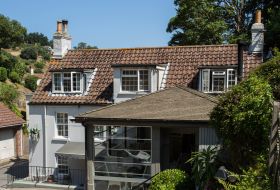 Traditional country pub, The Rozel Pub & Dining, is a two minute stroll from the picturesque Rozel Bay and is one of the busiest and best in Jersey. The home cooked traditional style food is superb, the local beer is cold and the service friendly and welcoming.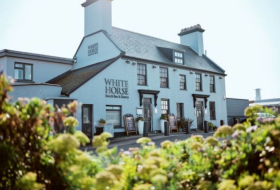 The White Horse is a smart but eclectic beach bar and eatery with separate drinking and dining areas, both with fantastic al fresco spaces and spectacular views over the bay. The décor has been designed to create a relaxed, beach bar atmosphere with fire stoves for cooler evenings and reclaimed timber providing a cosy atmosphere throughout.
You might also like...