For some people, taking time off work only happens when there's a race to run to. Where there are fitness goals to conquer, new heights to discover, and worlds to explore. Jersey is the ultimate runcation. Jump on a 40 minute flight from London and be ready to hit the ground running – literally.
Whether you are looking for an epic backdrop for your next finish line – like the Jersey Marathon -or an active weekend to come up for air, here are five reasons why Jersey should be firmly on your bucket list as your next runcation destination.
1. We're small in size, but big in mileage.
We may be an island of just nine by five miles, but did you know that our island has 300 miles of road and trail to explore? From tiny, winding green lanes to epic stretches of coast road, you'll never have to tread the same ground twice – unless you want to that is!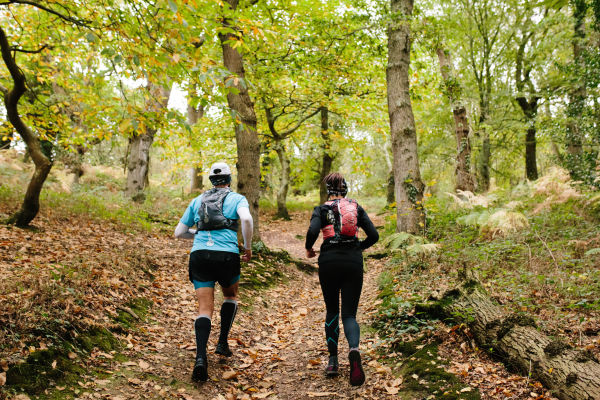 2. Because variety is the spice of life.
If variety is the spice of life, then our little island has got you covered. From the wild heights of Jersey's north coast to woodland paths and lunar landscapes uncovered by low tide, Jersey is a natural playground for athletes of all levels. Whatever your terrain of choice, you'll find it here.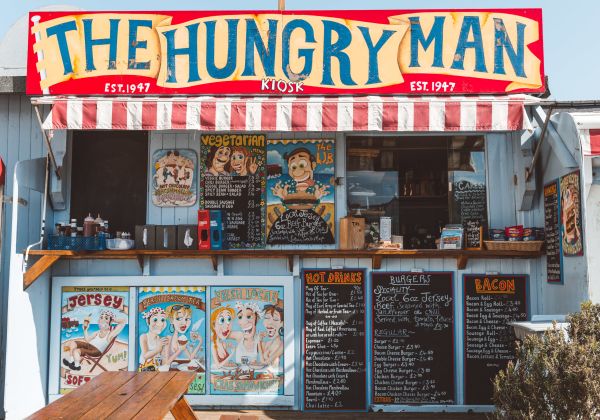 3. You can eat your way around the island.
Every runner knows that nourishing your body in the right way is just as important as the workout itself. Luckily, Jersey has plenty of places to fuel up and refuel. From healthy eats at the beach to cosy, country pubs with hearty grub, hungry runners will be spoiled for choice.
4. There are plenty of new sights to see.
If you're fed up of seeing the same old sights on your runs, then come and refresh your views. Pass ancient castles and rugged ruins, wave to pretty Jersey cows and say a friendly 'bonjour' to our French neighbours on the Normanday coast – which is almost close enough to taste.
5. You can cool off with a refreshing dip!
You'll no doubt work up a sweat when you're out on your island runs. Luckily, we have over 24 beautiful beaches and bays where you can dive in for a refreshing dip. Our waters are still surprisingly warm in the autumn, so you won't need your wetsuit just yet either!
More outdoor adventure awaits you here in Jersey...