Our social feeds are full of friends announcing their latest big city marathon or sporting challenge… Been there, done that, got the running shirt? If you truly want to conquer somewhere different, Jersey offers a unique location for those seeking adventure. With 24 beaches and 300 miles of walking trails, just a 40 minute flight from London, Jersey's a mecca for sporting events and activities. If you are looking for an epic backdrop for your next finish line or an active weekend to come up for air, put the island break on your bucket list today.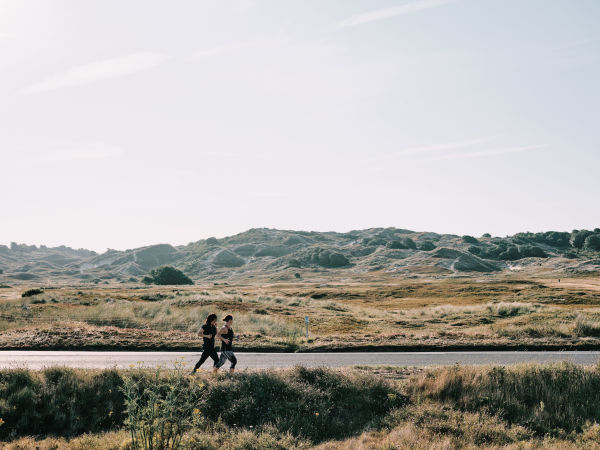 Run.
Take a lap around our lanes.
With a network of green lanes and run-friendly tracks, Jersey is a runner's dream. Breathe in breathtaking scenes as you pass through living relics of Jersey's rich and varied history. Breeze through a trim trail on southern shores as the sun sinks over Elizabeth Castle or climb through St. Peter's Valley passing Le Moulin de Quetivel, the island's only surviving working water mill – you don't have to scratch far beneath the surface to experience Jersey's incredible history.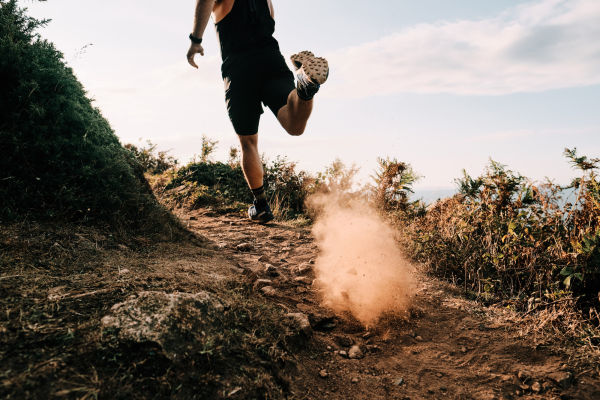 Trail run.
Take a run on the wild side.
Jersey offers unexpected gems that should put it high on any trail runner's bucket list: historic backdrops, warm, friendly locals and beachside food set against the Jersey National Park. With 48 miles of spectacular coastline, and more than 3,280 feet of climbs, Jersey is perfect for trail running. Take on sheer cliff path trails along Jersey's north coast, passing quaint fishing villages and WWII bunkers. On a clear day, you can see right out to France – close enough to touch at just 14 miles off Jersey's coast.
Running routes.
Get off on the right foot.
Whether you prefer your runs smooth or bumpy, short, long or longer – you'll find routes in Jersey's great outdoors that'll hit the spot and get you hot under the collar. So grab your Garmin and a flapjack, don your running vest and get out there.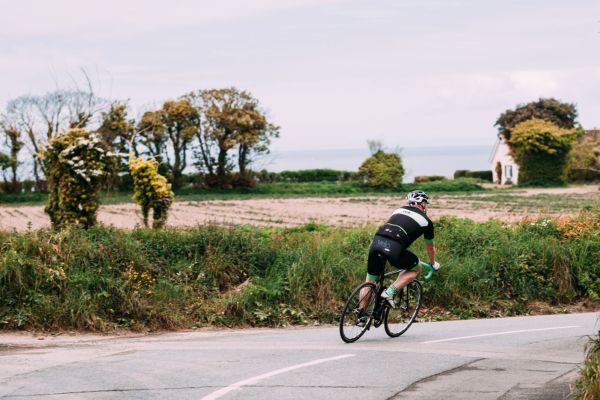 Bike.
Take things up a gear.
We may be small, but we pack many diverse, beautiful and challenging cycle routes into our nine miles by five. With 350 miles of roads, valleys and green lanes, breathe in the fresh sea air and revitalise on two wheels. Warm up with gentle spins along sandy seascapes or tackle a pulse-raising hill climb to Jersey's north coast – we have tracks for all fitness levels. Add to this our reduced speed limits and stunning scenery and discover an island that is made for two wheels. Saddle up and enjoy the ride.
Swim.
Take to the sea.
Just being close to the water is enough to soothe the soul and rebalance your mind. From the shallows and golden sands of the south to crystal clear pebble beaches along the north and eastern coast and the Atlantic waves of the west coast, Jersey's personality changes from coast to coast. Jersey's clean beaches are washed by the sand three times a day by the third largest tide in the world. Dive right into Rozel, Bouley Bay, Bonne Nuit, Archirondel, Anne Port, our natural sea swimming bays, or discover Jersey's iconic Victorian Lido at Havre de Pas, a tidal pool bathed in soft light at sunset.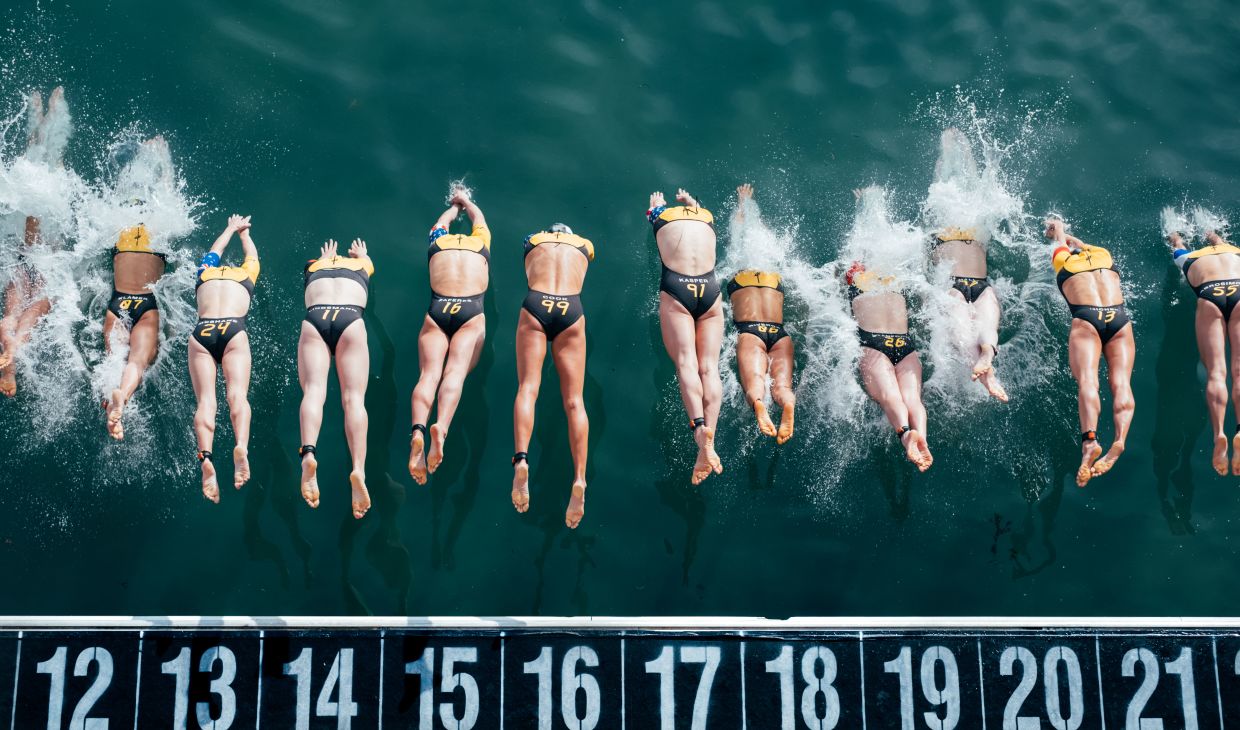 Events.
Take things to the next level.
Get ready to conquer somewhere different and put all that training to the test by taking part in one of the island break's pulse raising events. From ultras that might just break you, to swimruns that will make you (question your sanity), find the event that gets your adrenaline going. Feel the thrill and share in the comradery that can only be experienced at events like these and do it all with Jersey's epic backdrop cheering you on. Are you ready to take on the challenge and push your limits to the max? Discover what you're made of this year in the island break.
More ideas to fill your active Jersey holiday.
You might also like...