Get ready to set sail with Kathryn Smith, a rising star in marine conservation, as she dives headfirst into the Blue Marine Foundation's exciting Jersey project.
We caught up with Kathryn to learn all about the fascinating work of the Blue Marine Foundation as they fight to safeguard Jersey's waters. While also getting the inside scoop on what she loves about Jersey's breathtaking coastline.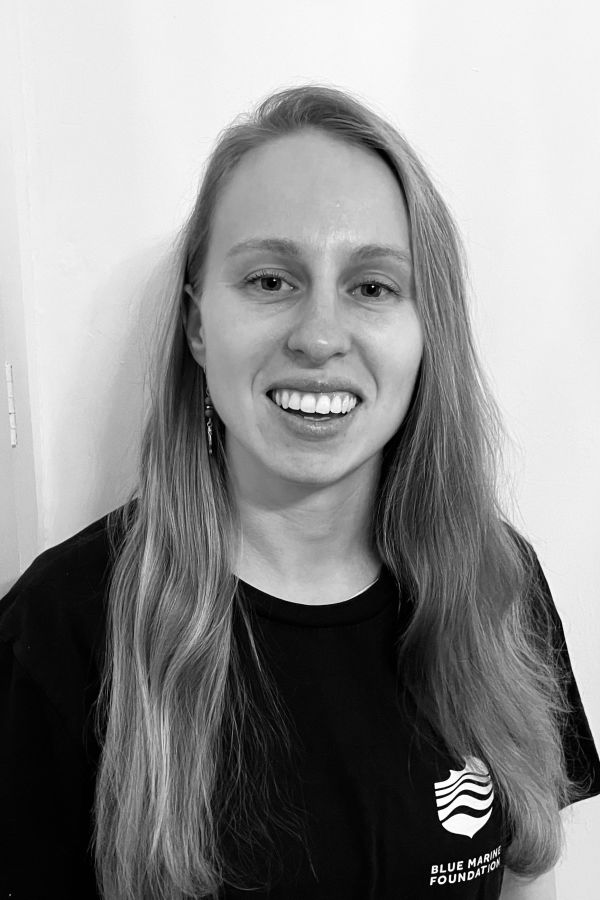 Meet Kathryn, Blue Marine Foundation Project Officer.
I'm Kathryn, the newest member of Blue Marine Foundation's Jersey project. Blue Marine coordinate projects all over the world, with a mission to see at least 30 percent of the world's oceans protected by 2030, and the rest responsibly managed.
In Jersey, we are a small team of two with large ambitions!
What is Blue Marine setting out to do?
Jersey's Marine Protected Areas (MPAs) currently cover 6.5 percent of our waters. Our aim is to see MPAs covering at least 30 percent of our waters by 2025. This will allow ecosystems to recover and replenish, providing incredible benefits to biodiversity, fisheries and climate change mitigation. As 95 percent of Jersey's territorial area is sea, this level of marine protection also provides a once-in-a-generation opportunity to help achieve the island's carbon neutrality goal, as set out in Jersey's Carbon Neutral Roadmap.
Tell us about some of the recent Blue Marine initiatives.
We believe that low-impact fishing can work in harmony with marine conservation. To support this mission, we've been working to develop initiatives such as Jersey Hand Dived, where we collaborate with local restaurants, merchants and divers to create a low-impact seafood brand that promotes local scallops, hand-gathered by divers.
Following the hugely successful launch of 'Snorkel Portelet' last year, we have also just launched our second snorkel trail at Bouley Bay which aims to strengthen our communities' connection to the ocean and increase awareness of why the marine environment needs our help. With around 3000 species in our waters there is a huge amount to learn, understand and protect.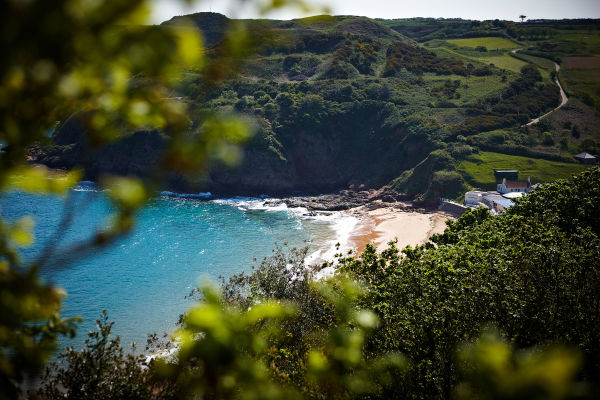 What's your favourite way to unwind in Jersey?
A walk in nature, ideally a coastal walk. There's something so calming about taking in the view of our ocean, particularly when there are seabirds or the reintroduced red-billed choughs flying around! Also, training Brazilian jiu-jitsu; quite contrasting ways to unwind, I know!
What are your top three ways to enjoy the sea in Jersey?
Sea Swimming always brings me back to life. This year, I'll be taking part in the National Trust for Jersey's 30 bays in 30 days challenge in July, which raises money for the Jersey Hospice. I'm aiming to continue swimming throughout the winter too!
A calm, sunny day is perfect for exploring our caves and beaches on a stand-up paddleboard (SUP). I love setting off from either Greve de Lecq or Belcroute Bay. For someone with terrible balance, it surprises me that I can do it. I wish I could say the same for surfing!
Sailing also brings me a lot of peace and it's a great way to enjoy the coastline in an environmentally friendly way.
Even if you don't get out on the water, a visit to one of our lovely, charming harbours is a must, my favourite being St. Aubin's, which is accompanied by many fabulous restaurants, pubs and cafes.
You might also like...