Another Mother's Son, is based on the true story of Louisa Gould, a Jersey resident who sadly lost her life during WW2. The Channel Islands were the only part of the British Isles that were occupied during the Second World War, and here we share with you the true story of Louisa Gould and some of the historic occupation sites that remain in Jersey.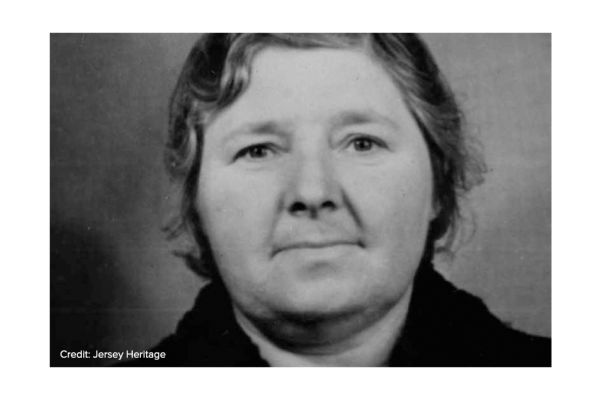 Who was Louisa Gould?
Louisa Gould was born 07 October 1891, and was a resident of the parish of St. Ouen, where she ran the village shop. A widow and mother of two sons Edward and Ralph, she was known as a brave and strong person. Following a German order for all wireless sets to be returned and surrendered during the occupation, Louisa made the decision to illegally keep a wireless set in her bedroom. She was known to pass on any news from listening to the broadcast to people that visited her shop in St. Ouen. You can find out more about Louisa Gould and other occupation stories at The Jersey War Tunnels.
Who was Russian Bill?
Born Feodor Buryi in 1919, in Siberia, Feodor was called up to serve at the age of 21.  He survived underground behind enemy lines after his plane was shot down during attacks, he was eventually found by German soldiers, and transported to a POW camp in Jersey.  Following two previous escape attempts on 23 September 1942 Feodor escaped the German Forces and headed for the rural parish of St. Ouen in search of shelter.  He was helped by numerous residents in the island, including René Le Mottée, this was where he was given the name 'Bill', by her children. Discover more about the story of 'Saving Russian Bill' with Jersey War Tours.
What was life like during the Occupation?
Life on the island during the occupation was a challenging time for everyone. German soldiers sought comfort from locals as they spent long durations of time away from their home and family.  They attracted the attention of some of the local women, however, no-one trusted those who chose to fraternise with them. Locals were tempted into giving the German soldiers information on their friends and neighbours and becoming informants, with the promise of rewards in the form of medication and food. Prisoners of war such as Russian Bill, lived in primitive conditions, and faced brutal punishments for any misconduct.
Who helped Bill to survive?
Russian Bill's third escape attempt was successful and he first found shelter with local René le Mottée, until an informant notified the German soldiers of his location. Bill was able to get away without being discovered by the Germans, which was when he found Louisa Gould. She had recently received notification that one of her sons was killed in action and decided to take Bill in despite the risks, saying that she wanted to prevent another mother losing her son. Bill had to leave Louisa's home, after a neighbour let the German soldiers know that she was housing him. He sought help from numerous residents during the occupation and survived without being detected by the Germans.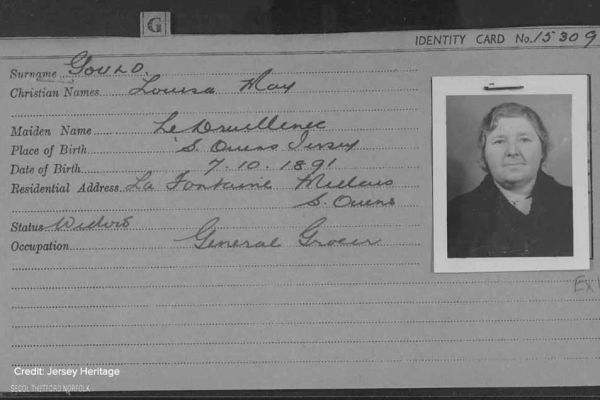 What happened to Louisa Gould?
Russian Bill, fled Louisa's home before the German's arrived, however Louisa and her closest friends were all arrested. They were found guilty of crimes related to the prohibited reception of a wireless transmission. Louisa was sentenced to two years' imprisonment, and was sent to Ravensbrück concentration camp, where she was taken to a gas chamber on 13 February 1945.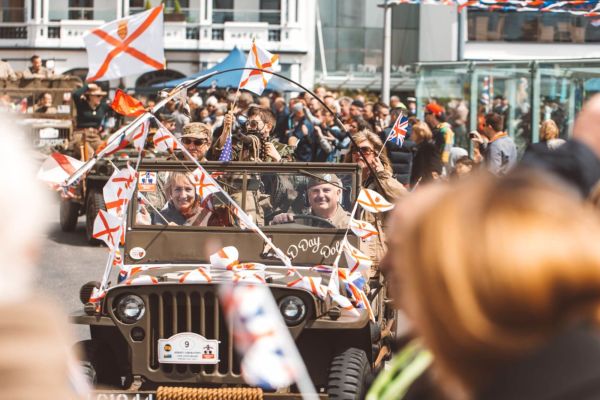 09 May 1945
Liberation Day
Jersey was liberated on 09 May 1945 – the day is now an annual celebration of the islands Liberation, a day to remember those who fought for their freedom and those who lost their lives during WW2. Feodor (Russian Bill), returned to the island in May 1995 for the 50th Liberation Anniversary in Jersey.
Uncover more of Jersey's Occupation story.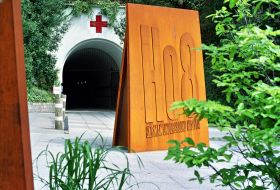 Jersey War Tunnels tells the true story of wartime Jersey in a way that no other visitor attraction does. It's the best place to get a true picture of what life was really like in Jersey during WWII. The exhibition is housed within an underground tunnel complex, built by the Germans using slave labour.
from £11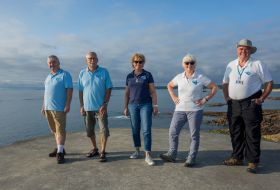 Jersey Uncovered is a team of registered, qualified Blue Badge Guides who provide bespoke and group tours of the island by coach, car, foot, bike or kayak. Each of the members have different specialities and can tailor their tours to meet individual needs. The one thing we all have in common is a passion for the wonderful island we call home.
from £15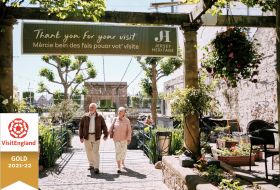 Discover the Island's story for free on the Ground Floor of our Art Gallery and Museum. Watch our Story of Jersey film and visit the Aspiring Jersey Island Geopark Visitor Centre and the Link Gallery.
from £7.85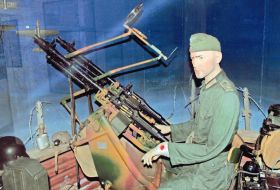 The Channel Islands Military Museum is housed in a German bunker that once formed part of Hitler's Atlantic Wall defences. Within the bunker itself are many rooms full of artefacts both military and civilian that help tell the story of the five long years of German occupation.
from £5
You might also like...