In Jersey, our food is as fresh as the sea air. Our pride and passion is our world-famous local produce. From field to fork in the time it takes for the tide to rise, Jersey packs a rich and colourful larder into its nine by five food miles. Peckish travellers will find farm stalls, food markets and beach restaurants bursting with unique Jersey produce, from velvety Jersey Dairy to fresh oysters washed clean by the biggest tidal range in Europe.
Just bring an appetite as there's an abundance of foodie events on the menu this autumn in Jersey. Make sure to add these to your list and you'll be in for a mouth-watering Curiously Brit…(ish) escape.
Sample the best of Jersey's vibrant food scene at Tennerfest.
Dine out across Jersey and sample meals from participating restaurants with fixed price menus from £10. For six weeks local restaurants across Jersey are encouraged to create special, all-inclusive menus that provide diners with more at a fixed amount.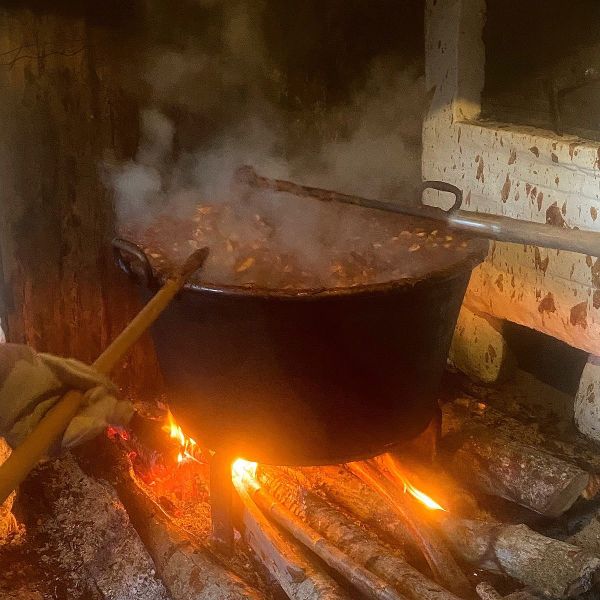 Annual Black butter making at The Elms.
Get stuck into the ancient art of making black butter, a delicious preserve made using Jersey apples and fresh cider and spices, which takes place annually at The Elms, the headquarters of the National Trust for Jersey.
Rich in history and taste.
Jersey black butter or 'Le Niere Buerre' is a very old and traditional farm-house delicacy of Jersey made from a proliferation of apples which are peeled, cored and cooked down with black treacle, liquorice, cider, brown sugar and spices.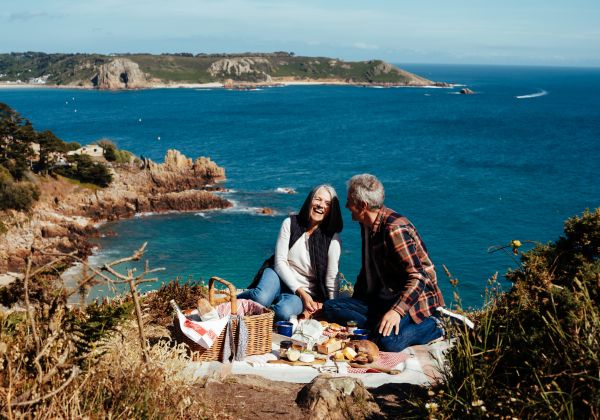 Afternoon tea with a Brit…(ish) twist…
Try afternoon tea the Jersey way with the finest award-winning, home-made produce including Jersey Black Butter chutney, Jersey Dairy clotted cream or delicious strawberry jam locally made at La Mare Wine Estate.
Take a bite.
Jersey's top cream tea spots.
You'll find plenty of traditional afternoon tea trays brimming with local produce, all served with beautiful island backdrops.
Will you choose to take your tea with a cube of countryside charm or a spoonful of stunning sea views?
La Fais'sie D'Cidre
Jersey's annual cider festival brings together communities, volunteers and apple and cider experts to create a unique Jersey experience in the beautiful surroundings of Hamptonne.
…But it's not all about the cider – there's also live music, entertainers, creative activities, dance, artisan sellers, fantastic local food.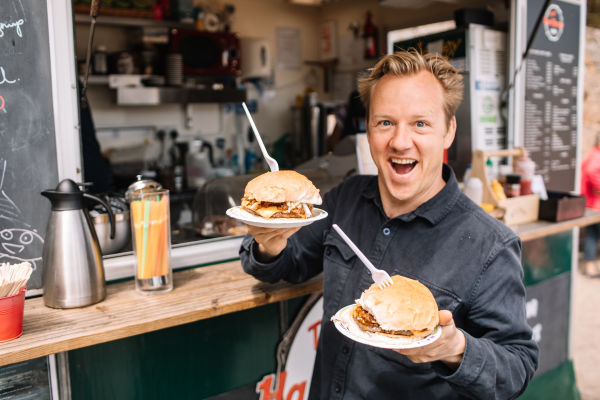 Brunch spots.
One too many ciders?...
Well, here are our favourite brunch spots to refresh a heavy head. Tuck into feasts to revive your mind, body and soul. Brunch is an institution and one we take seriously in Jersey. You'll be spoilt for choice with island hotspots serving up the most plentiful of meals.
From humble beach shacks to star-studded restaurants, we've got you covered...
48 hours in Jersey for a foodie…
Day 1: Browse vibrant local markets.
Wander around the historic Central Markets which are bursting to the brim with colour, character and local produce – they have served the community for over 200 years. Why not head to La Bouche for brunch where they utilise Jersey's finest organic produce. You can also admire the master bakers at Vienna Bakery as they prepare their goods in the bakery station, then buy some to take with you for your BBQ or picnic. Walk directly across the road from the Central Market to the Fish Market where you can purchase Jersey lobsters, oysters and crab fresh from the pot.
Go foraging.
Go foraging with Kazz from Wild Adventures and discover Jersey's wild side. Let Kazz show you wild, edible and medicinal plants using his natural navigation skills then learn how to make cordial using plants and trees and the ancient art of creating fire by friction. A magical experience.
Cosy up at The Old Smugglers Inn.
The best pubs always have colourful heritage. The Old Smugglers Inn is only a short stagger away from the sand at Ouaisné. It serves a good selection of real ales, but these days with fewer pirates and more daily specials are on the menu.
Day 2: Indulge at The Hungry Man.
Marshmallow mountains, ping pong and pirates…. me hearties. The Hungry Man kiosk at Rozel doesn't just serve great bacon rolls, you can indulge in an enormous 'marshmallow mountain' hot chocolate, topped with squirty cream, white chocolate buttons, sprinkles and – of course – marshmallows.
Stop off for Jersey Dairy ice-cream.
Heading west you'll discover the iconic La Corbière Lighthouse. It's not just the architecture of this striking white lighthouse that draws the eye. It's also the location – towering over Jersey's south-western corner, flanked by rocks and reached by a causeway. Also happens to be one of the top spots to enjoy a Jersey ice cream!
Number 10.
Number 10 Bar & Restaurant celebrates local, seasonal produce. Owner and chef Joseph Baker is a regular on the BBC's Great British Menu and this family run restaurant and bar packs a gastro punch. Try the fried Jersey rock oyster with last summer's hot sauce or the barbecued Jersey X Angus with Jersey asparagus. Totally fabulous.
A flavour of what's returning in 2023…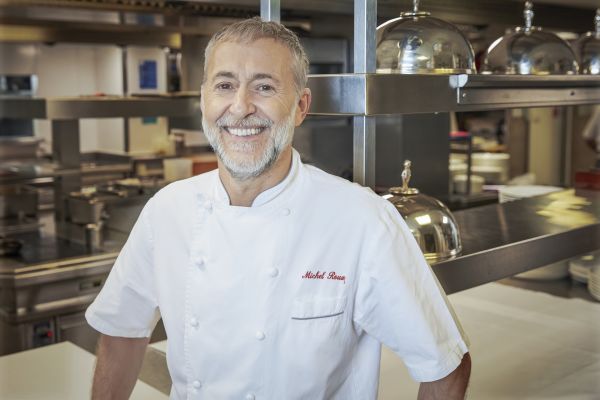 The famous five.
Eat Jersey Food Festival: 23 - 26 March.
Make sure to bring an appetite as the four-day gourmet food festival will be returning to The Atlantic Hotel from 23 March 2023. World renowned, 2 Michelin star chef, Michel Roux Jr will be headlining. To top it all off, Michel will be joined by a stellar line up of renowned chefs, celebrating Jersey's unique produce. An event not to be missed, especially for the foodies – you'll be in for a mouth-watering Brit…(ish) escape.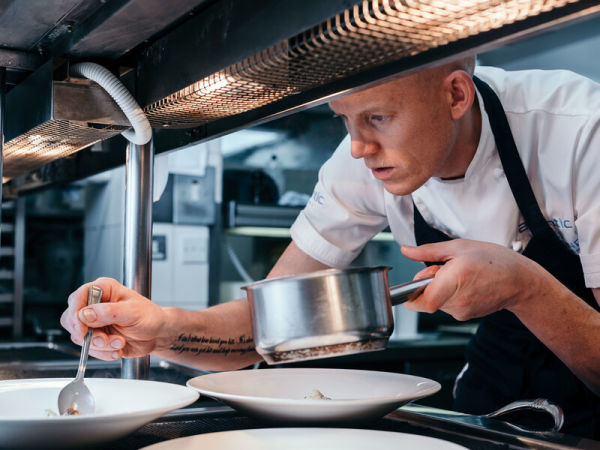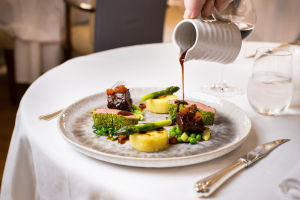 Great Brit...(ish) flavours.
Taste Jersey: 27 March - 04 May.
Taste Jersey is returning for 2023. A unique gastronomic celebration of local produce, not to be missed between 27 March – 04 May. Sink your teeth into delicious experiences at some of the island's most luxurious and award-winning restaurants. It's the perfect opportunity to taste our Great Brit…(ish) flavours. You'll be spoilt for choice wherever you decide to take your seat for dinner.
You might also like...