The Jersey National Park is a place of rediscovery where you're free to explore the island's unique coastal environment. Jersey's character comes to the fore in the Park and it's something that local people are passionate about. Miles of unspoiled beaches and headlands, steeped in history, rich in agricultural and natural diversity and bustling with activities. You'll find more than meets the eye in the Park. Here are just three ways to uncover all that awaits.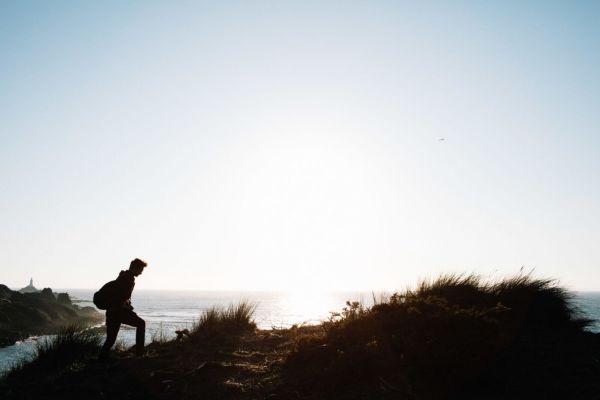 May - Walk in the Park.
Get moving in the great outdoors with Walk in the Park. Discover something new with Jersey Uncovered, as they guide you through some of the island's most precious landscapes. Explore cherished habitats and peek into hidden natural worlds as you wander the island. This is a real chance to get back to nature and find your place in the wild.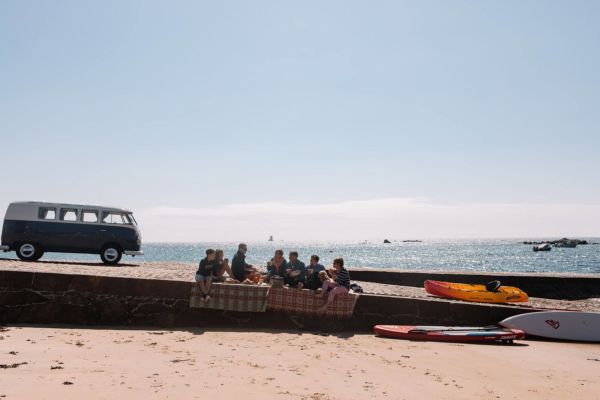 August - Picnic in the Park.
What better way to enjoy sunny days and long summer evenings than laying out the picnic blanket and tucking into a feast of local produce? The Jersey National Park are inviting you to discover some of the island's most scenic spots for a picnic in the Park. Restaurants, hotels and cafés from across Jersey have created delicious picnic menus for you to enjoy. So, pick one up, get out there and tuck in.
September - Time in the Park.
Experience the stories that await discovery in the Jersey National Park. 'Time in the Park' aims to highlight the natural, cultural and historical heritage that exists within the Park's boundaries. Join expert guides on an series of immersive guided walks that will take you on a journey through some of Jersey's most intriguing landscapes.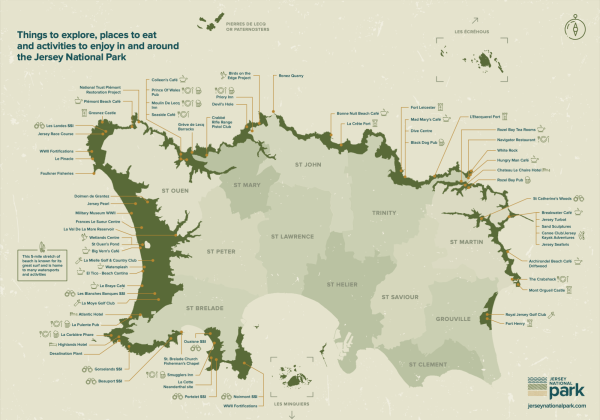 Where is our Park?
The Jersey National Park extends over an area of approximately 30 miles (48km) of Jersey's coastline, Les Écréhous, Les Minquiers and Pierres de Lecq (also known as the Paternosters). Here is a downloadable map of things to explore, places to eat and activities to enjoy in and around the Jersey National Park.
Explore the Park.
Jersey's unique character of land and sea, coast and countryside unite in the Jersey National Park. It's a place to reconnect and revitalise. A place to come together in the great outdoors and experience the wild side of the island break. Get out into nature and enjoy all that awaits in the Park on your island break.
You might also like...