Freedom, a concept celebrated and debated all throughout history. The word 'freedom' can awaken the strongest of emotions inside us as well as diverse perspectives, as people all have different ideas about what freedom truly means.
As our curiously Brit…(ish) little isle celebrates another year of freedom from the German Occupation, 78 years to be precise! We thought we'd catch up with some of our local, friendly faces to find out what freedom means to them as an islander, and how to be free in our 9 by 5 miles.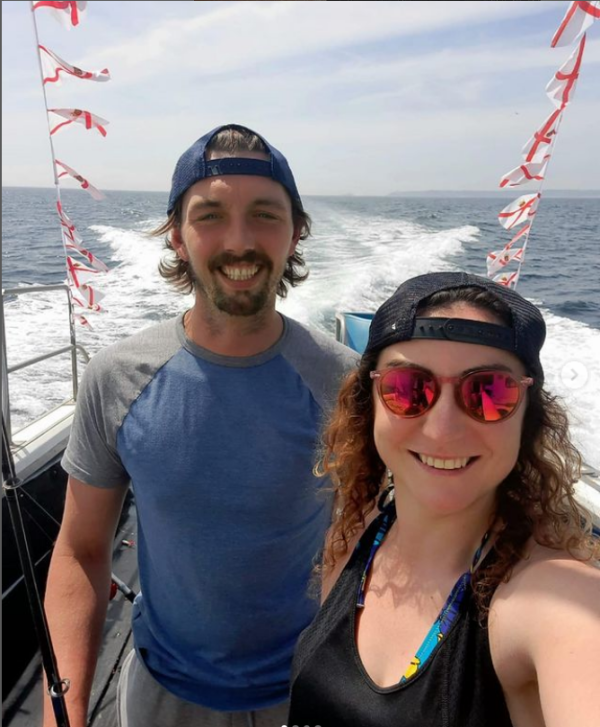 Jade-S Fisheries.
Gabby and Leyton.
Captain Leyton and his 1st Mate Gabby, crew of Jade-S Fisheries have been serving up a seafood storm since 2020. Providing locals, hotels, restaurants and now, their very own café – Driftwood with the freshest fish caught in our local waters, by not only themselves but also fellow fishermen.
"We pride ourselves on our knowledge, our quality, and our freshness, all of which can't be beaten. It all comes directly from our local waters and local boats and goes straight to the customer."
From catching, cooking, smoking and selling right from their quirky vintage Citroen HY Van spotted around the island, it's no wonder, the sun, sea and shoreline call to them to feel free.
What does freedom mean to you as an islander today?  
As islanders, we're both intrinsically connected to the sea. It has a magnetic pull we can't deny, so for us, a life dedicated to life on the sea seems natural and free.
Where or when do you feel most free in Jersey? 
In today's modern world, it's more important than ever that you're able to disconnect from the hustle and bustle of life, one sure way we find this is when we lose phone reception out at sea and there is nothing but you, the ocean and the horizon.
In that moment there is no greater feeling of freedom and life. Being on or within the water, whether the sun is warm on your skin, or the waves are crashing around and the rain pouring, that time at sea and being your own boss, is libethe (freedom) and you realise you're alive, and a part of something so much greater.
How would you suggest visitors can find their freedom? 
Jump in the ocean and submerge yourself in our beautiful, clean waters, and look at the horizon. Bathe in the water, lay still and let the sun kiss your skin, be at one with nature.
Eat well and eat local, whether you have a holiday BBQ or dine out, eat the Island's local produce, fuel yourself with the right things.
You could even take a boat trip and experience the endless horizons.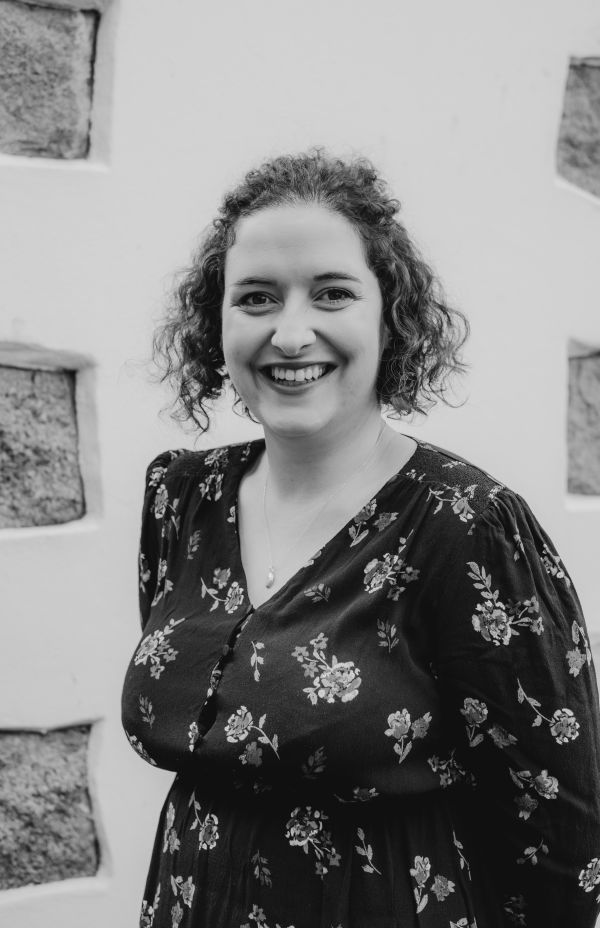 Geopark.
Millie Butel.
For Millie Butel, no day is ever the same. As the Landscape Engagement and Geopark Development Curator, she's a woman on a mighty mission to make Jersey, our small but magnificent island, a global Geopark.
She spends her time working closely with partners and the local community, people who share the same ignited passion for Jersey's geology and unique cultural heritage.
Find out how she finds freedom in our aspiring Geopark.
What does freedom mean to you as an islander today?  
For me as an islander, freedom means time spent outside with family and friends. Usually in the wildness of the north coast, breathing in the fresh sea air and taking in the iridescent blues and greens. Freedom is having the opportunity to discover all of the dolmens, castle ruins or forts on my doorstep and meander down secluded country lanes through patchwork fields of Jersey Royals and Jersey cows.
Where or when do you feel most free in Jersey?  
I feel most free in Jersey being near the sea. There is something special about the sensation of diving underwater to see a completely different world where one of the only sounds is the sea washing over pebbles. Then getting that cool tingly feeling left on your skin afterwards and salt in your eyelashes. Secluded bays like Portelet (for a snorkel and pizza), Plémont and Bouley Bay are good spots for a dip. But nothing beats a summer evening down at St. Ouen's Bay, high tide and a beach BBQ before an epic sunset behind La Rocco Tower.
How would you suggest visitors can find their freedom? 
Explore as much as you can of the island by bike. We have an amazing network of green lanes that can take you almost everywhere and there are lots of bike hire options like Jersey Bike Hire or Evolution Cycles.
Cycle north through the leafy St. Peter's Valley and up to Les Landes where you can overlook 'Stinky Bay' with the oldest rocks in the Island or enjoy views of the other Channel Islands on a clear day. On your travels, sample some local produce from roadside hedge veg stalls and try what is growing fresh from the field.
To find ultimate freedom I recommend heading straight to the coast to experience Jersey from a completely new perspective. Whether that is on a Seafaris looking out for dolphins en route to one of the offshore reefs or finding your courage coasteering with Jersey Adventures around the gorse lands.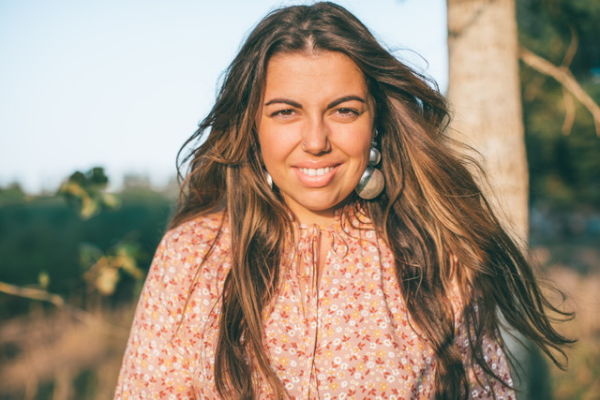 Jersey Heritage.
Melissa Rodrigues.
As the Outreach Curator for Jersey Heritage, Melissa's a force of nature, bringing excitement and creativity to her busy role exploring our island's fascinating historic story, working closely with charitable organisations to build and maintain relationships with local communities.
Earlier this year, Melissa launched an incredible series of talks with Andium Homes called 'What's your street story'. With hopes to connect islanders to their local area and home, sparking a new-found appreciation and opportunity for everyone to engage with the island's heritage.
'Finding creative opportunities for people to engage with heritage in different ways is extremely important to us as an organisation and I'm very proud to be leading this element of what we do'
We asked Melissa to tell us all about what freedom means to her, and her answers were nothing short of inspiring.
What does freedom mean to you as an islander today?  
To me, freedom is the liberty to be who I am, love who I choose and to love what I do. I am grateful every day for the life that I lead and the sacrifices that have been made historically for our freedom as an island.
Where or when do you feel most free in Jersey?  
Freedom to me is getting in the sea! Getting in the ocean is by far one of the best things about living in Jersey. We are so spoilt with such a beautiful coast. There is nothing more freeing than jumping into the cold blue with your nearest and dearest at sunrise in the east, or sunset in the west. It either sets you up for the day or ends it in the most invigorating yet wholesome manner. Nothing quite beats it!
How would you suggest visitors can find their freedom? 
The beauty of our island is that you can choose to either be surrounded by people in St. Helier or escape to more serene scenery on our coastal footpaths or beaches. Freedom is about being where you want, when you want. Whether you're a walker, cyclist or Sunday driver, getting out and about and experiencing all our island has to offer is very fulfilling and diverse. Whether you want to visit a medieval castle, an ancient burial site, or just fancy a wander around our stunning country lanes, the island is your oyster – nothing is too far away!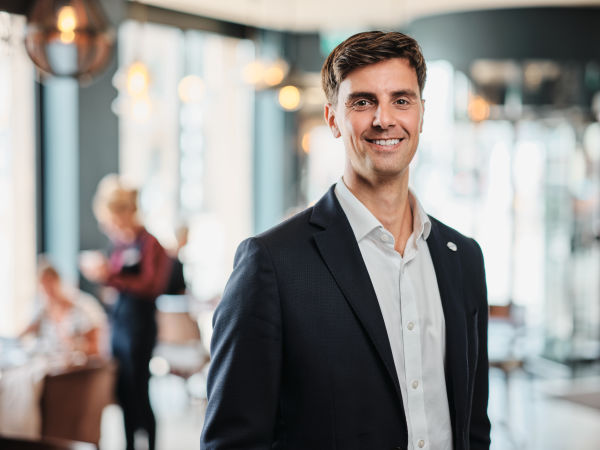 Seymour Hotels.
Matt Seymour.
Director Matt Seymour, is the fifth generation to work for this family run business – Seymour Hotels.
Matt's busy and dynamic role is a varied one at that. He's checking in with various teams, planning out strategies for the months ahead and working through any issues encountered. While also engaging with local suppliers and meeting with his management team to constantly review operations and explore new business opportunities.
With a family business steeped in rich history, it's no wonder the significance of the word 'freedom' is a bit of a hot topic for Matt and Seymour Hotels.
What does freedom mean to you as an islander today? 
My family's hotels were commandeered during the occupation and used by the German forces as bases for strategy and recuperation. At the time my Great Grandfather had built a thriving business which overnight he had no control or access to.
Hearing stories from my Grandparents and watching the annual recreation of the Liberation Day celebrations taking place from the balcony of The Pomme d'Or hotel really hammers home the importance of freedom. Not forgetting the significance of our past, choice and free-will are the foundations of freedom and the essence of Jersey's liberation.
Where or when do you feel most free in Jersey?  
I find my freedom outdoors. It's seeing the horizon and breathing in fresh air, which fortunately in Jersey isn't a problem. I feel most free walking or running the trails of the north coast or surfing in St. Ouen's Bay. Looking out to the endless horizon waiting for the next wave, whilst admiring Jersey's beautiful coastline from the sea, there's a tranquility and peace I can't find elsewhere.
How would you suggest visitors can find their freedom? 
There are plenty of great coastal trails around Jersey, which have the added benefit of amazing views to distract you from the hills! The best thing about it is it's free and you can go as slow or as fast as you want.
There are some brilliant surf schools in Jersey too. The Splash Surf Centre next to The Watersplash Bar & Diner in St. Ouen's bay is a perfect place to hone your skills or catch your first waves. After, The Watersplash provides a welcome spot to toast your efforts and watch the sunset.
Jersey is not short of scenic peaceful vistas so for those a little less energetic I'd suggest a picnic at the top of the sand dunes where you can watch the world go by from the natural rooftop of the west coast.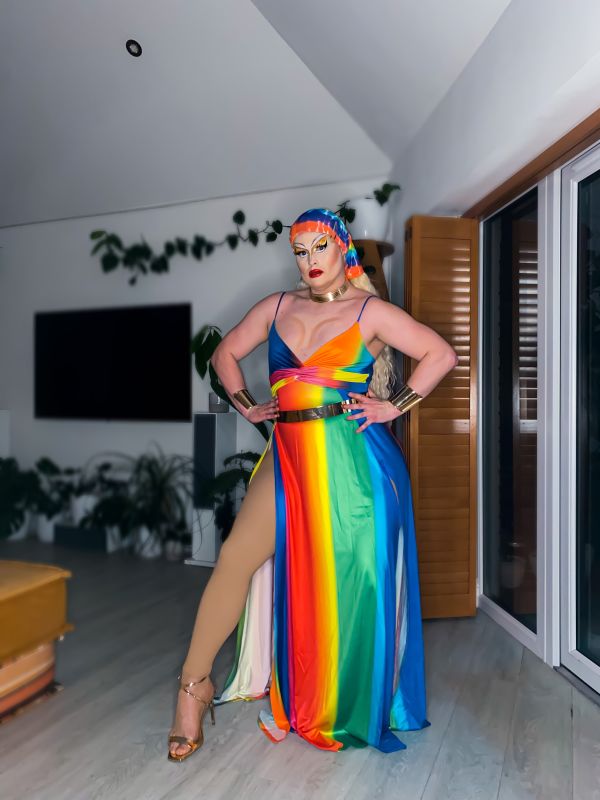 Flair Entertainment.
Bonny Bon Wee.
This fabulous superstar, by day works in an office but by night, transforms into the mesmerising drag queen that is Bonny Bon Wee.
Busy slaying on stage with her fellow queens, you can catch a glimpse of the magic during Flair Entertainment's 'Drag and Cabaret' shows at Chambers or at many of the other colourful events including The Pavillion Drag brunch, club performances and private parties.
With such an exciting and vibrant personality, Bonny is the perfect embodiment of living life to the full, finding freedom and having fun along the way.
What does freedom mean to you as an islander today?
The freedom to walk down the street as both an openly gay man or as a drag queen and feel safe enough to be comfortable being either. Being accepted by society however I appear, on any given day. In addition to that, expressing love freely and not experiencing persecution or hate for being myself.
Where and when do you feel most free in Jersey?
It has to be when I'm on stage with my fellow drag performers. Creating a performance I'm proud of and displaying outfits and ideas I put hard work and detail into, which I'm excited to show people. Or of course; watching a sunset down St. Ouen's Bay after a long day on the beach with friends or family with a BBQ during the summertime.
How would you suggest visitors to find their freedom?
Come to our shows (through Flair Entertainment), where we create an accepting environment for everyone. Full of love, a safe space, a little pocket of LGBT+ culture in our little island and enjoy all the hard work, effort, time, detail and love, all of us drag queens put into each and every one of our performances, outfits and art.
Or come in the summertime where you can spend all day on the beach, kayaking, surfing, coasteering, cycling, swimming and eating out; because I know that's what I'll be doing!
You might also like...