When it comes to holidays, it's hard to beat our idyllic island getaway. Ok, we may be a little biased, but with over 30 blissful beaches, a host of fabulous restaurants and bars and more historical sites than you can shake a stick at, there truly is something to keep the whole family entertained here in our Curiously Brit…(ish) island.
And now (as if you needed anymore reasons to visit) we bring you the download on all hottest new places in Jersey to eat, drink and stay and things to do.
Stay.
New places to call home on your island break.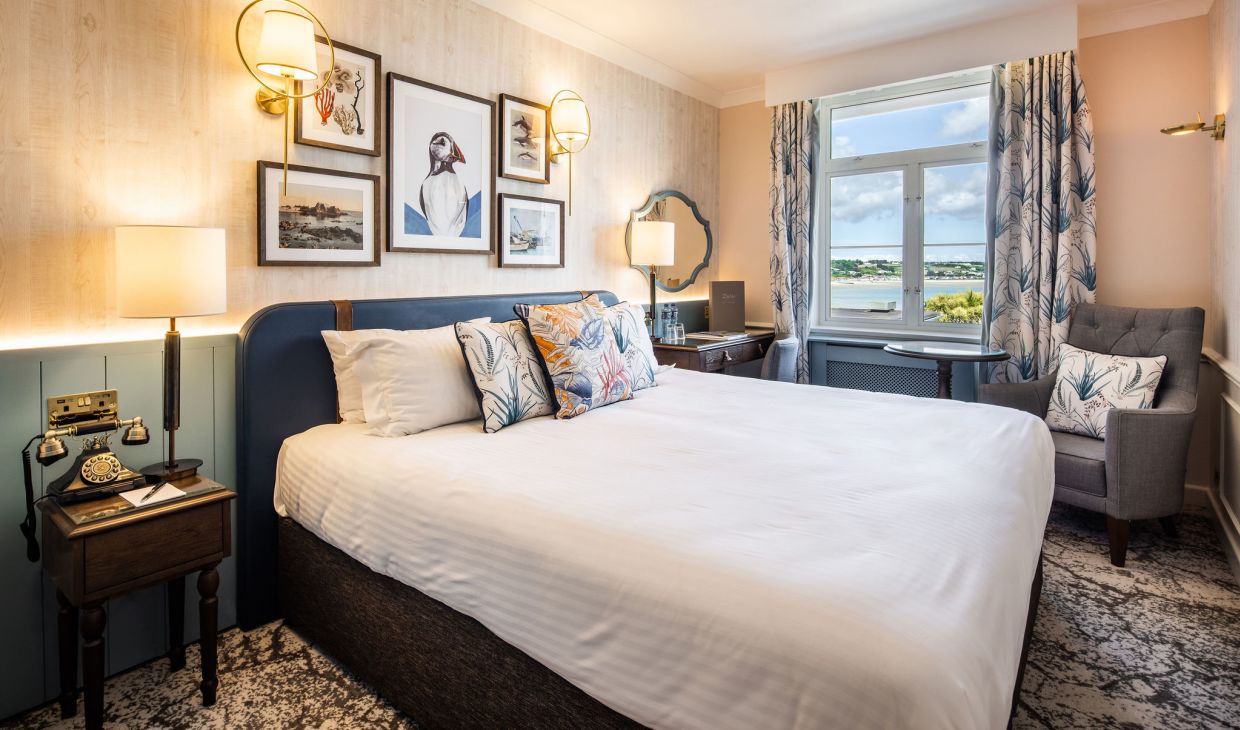 A fab new refurb at this coastal retreat.
The Somerville Hotel, which boasts exquisite views over St. Aubin's Bay, has refurbished its guest rooms. Drawing inspiration from founder Mr J.W. Chapman's eccentric Bon vivant nature, the rooms are an extension of the fun and exciting modern-Victorian scheme which has gone down a storm in the hotel's restaurants, Voyager and Tides, also paying homage to the hotel's 140 years of service.
The Moorings Hotel and Restaurant – This neighbourhood bistro with rooms, a long-time favourite with locals and visitors alike, has been carefully refurbished by its new owners. Sitting pretty right in the middle of Gorey Pier, The Moorings is a year-round hotspot that still oozes with its original charm and character. Many of their delightfully decorated rooms offer fabulous views over the Royal Bay of Grouville. Their menu draws a strong Gallic influence from our French neighbours, just a short hop away, along with some inspiration from around the world. Make sure to try the Grouville oysters and Jersey lobster!
View this post on Instagram
Harbour View Self-Catering – You may recognise the name, but you won't recognise the property which has undergone a full transformation from a guest house to luxurious one and two bedroom self-catering apartments. Set in a traditional Jersey house, in the heart of St. Aubin's Village, you'll be delighted with a fabulous choice of restaurants, cafes and shops right on your doorstep.
Premier Inn, St. Helier – The new Bath Street development, known as Merchant's Square, brings all the handy conveniences of Premier Inn to the bustling heart of St. Helier, Jersey's pretty market town. With budget friendly room rates and an ideal central location, you couldn't ask for a better base for your island adventures.
Morel Farm – The National Trust for Jersey is restoring Morel Farm – a beautiful 18th century farmstead, parts of which date back to 1666. The farmhouse is being converted to a four bedroom self-catering unit and a former potato store and the bake house will be one bedroom self-catering units. The refurbishment will respect the historic integrity of the buildings.
Freedom Holidays – One of the leading agents for self-catering accommodation in Jersey, has added a number of fabulous new properties to its portfolio this summer. Embrace village countryside life at Thistle Cottage or have easy access to some of the island's best cycling and walking routes from Carrefour Cottage.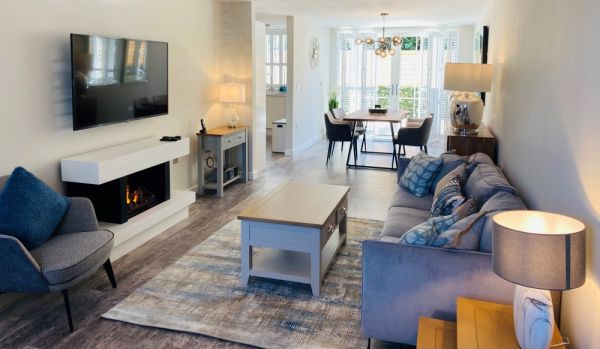 Peace and quiet in the rural heart of Jersey.
Set in the peaceful Jersey countryside, four new luxury mews cottages join the offering at La Place Hotel and Country Cottages. The cottages are spacious, stylish and each with a private patio area. A perfect base for families and friends who can also enjoy use of the hotel swimming pool, bar and restaurant.
Eat and drink.
Tuck in at these fresh dining and drinking joints.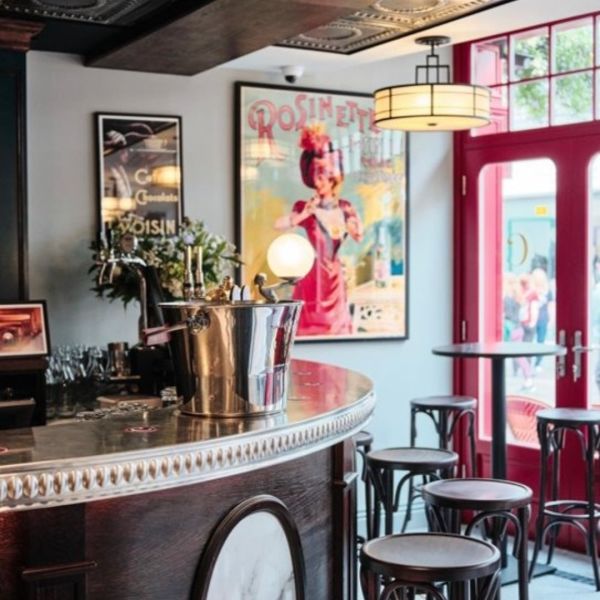 A french twist, in the heart of St. Helier.
Inspired by the grand brasseries and great boulevard cafés of Paris, Colmar is the perfect place for a spot of people watching in the heart of St. Helier. Open for breakfast, lunch and dinner and serving up the best local ingredients combined with classic French cuisine, you can easily while away an afternoon or evening in this fabulous new eatery.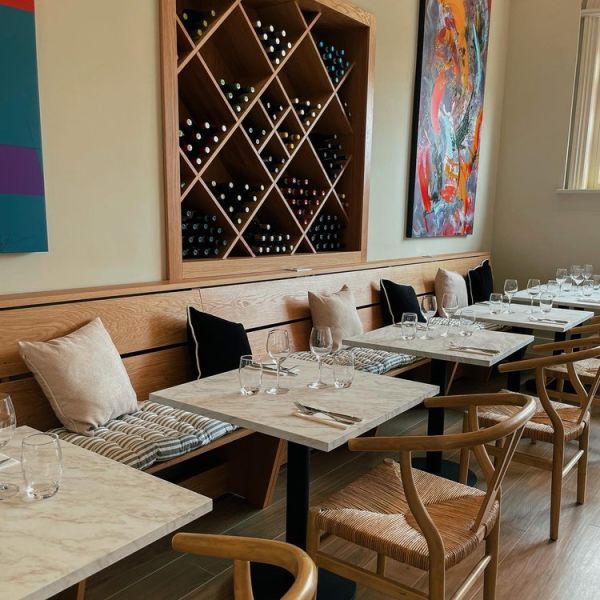 A tantilising taste of Italy.
The magic of Italy comes to the shores of Jersey in the form of new Italian hotspot – Rigatoni. With plenty of indoor and outdoor seating, you'll be delighted by the friendly staff and classic Italian dishes that you can tuck into all day long.
The Beach Club – Since opening to rave reviews, it promises to be the place to be seen whether dining with family and friends or enjoying a relaxed cocktail on the terrace whilst watching the sun go down in this stunning bay.
View this post on Instagram
The Porter's Store – Behind closed doors, discover the secrets of The Porter's Store, hidden away in the basement of the Pomme d'Or Hotel. The seductive décor nods to bygone eras, warmly welcoming you to join the underground antics. Devour eclectic cocktails inspired by stories of the historic hotel and its colourful guests.
Enoteca – Enoteca, which means 'wine library' in Latin has recently opened up in St. Aubin. Serving up fresh pasta, natural wines and delicious Italian coffee this casual neighbourhood restaurant and cafe is bound to be a big hit with visitors and locals alike.
Botana – A recent addition to the St. Helier dining scene, Botana's delicious tapas dishes are designed to share with family and friends. Located in the bustling Weighbridge area, the interiors of this new hotspot are relaxed and trendy with a Spanish twist.
View this post on Instagram
Jeju – Beresford Street Fish Market recently became home to the husband and wife duo at JEJU. Specialising in traditional Korean and Japanese cuisines with a focus on utilising the freshest local produce where possible, JEJU has quickly become a go-tospot for some on-the-go grub.
The Merchants – Recently opened in St. Helier, this community focused coffee shop and art gallery is a family-friendly spot serving high quality tea and coffee all whilst playing an array of tunes on vinyl. The Merchants aims to promote the local art community and allow you to purchase any piece of art or furniture being used in store.
Upstairs at Anley Street – An intimate dining room and cocktail bar, Upstairs at Anley Street has established itself as a firm favourite with locals in the short time it has been open – their giant pies are the stuff of legends! Expect fabulous and friendly service and food and drink that celebrates classic British plates and produce, cooked simply and deliciously.
The Pavillion – Set in the heart of St. Helier, The Pavilion offers laidback all-day dining and drinking. Cosy up inside or go al fresco when the sun is shining and enjoy their seasonal, locally sourced brunch menu, light bites or sharing plates with great coffee, juices and delicious cocktails.
See and do.
Don't miss out on trying the latest things in Jersey.
Bringing colour to the walls of St. Helier.
ArtHouse Jersey's large-scale public artwork 'Home' is now complete! Measuring 600 sq/m, the 'Home' mural serves as one of the largest murals in Europe, with the work now completely transforming the facade of Normans builders' merchants in St. Helier. Many other artists have created art on the walls of St. Helier too. Follow our art trail to discover them all.
National Trust Seabird Trail and Puffin Sculpture – Walk the Seabird Trail from Plémont and Grève de Lecq and enjoy the splendour of the breathtaking north coast views. See how many species of native seabirds you can spot soaring above the cliffs or swimming and diving for food in the waters below. Don't forget to visit the majestic Puffin sculptures whilst at Plémont.
View this post on Instagram
Explore a hidden world beneath the sea.
Snorkel Portelet provides an opportunity for everyone to spark an interest and appreciation of our oceans. You'll find self guided snorkel trails with information about the species, habitats as well as how to snorkel safely on information boards in the bay as well as online. It really couldn't be easier to get exploring the beauty and diversity that lies beneath the beautiful blue.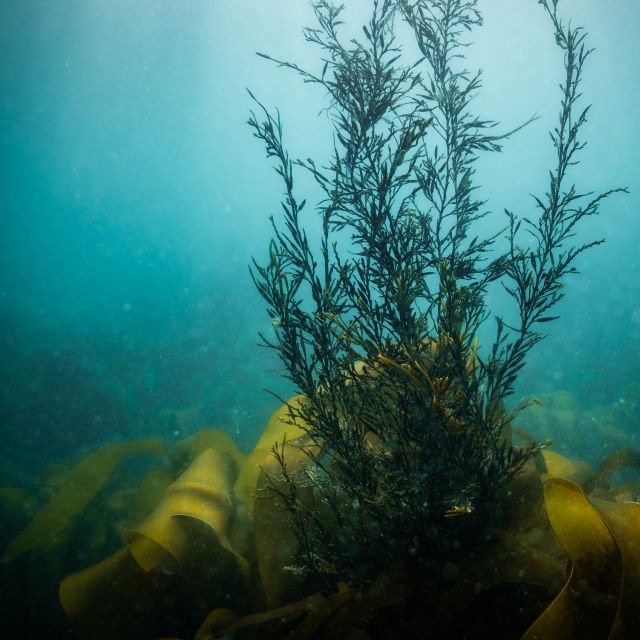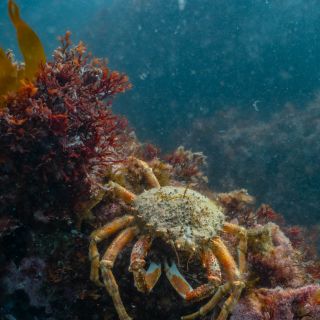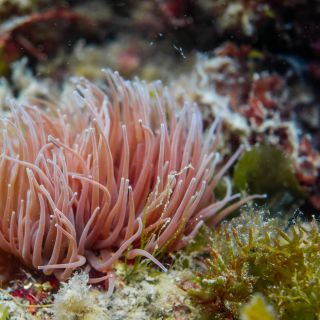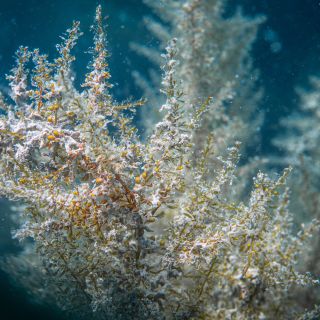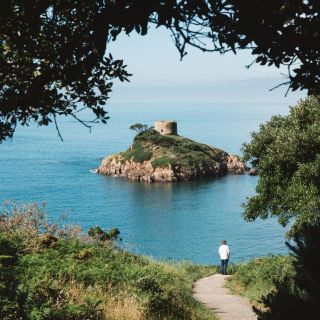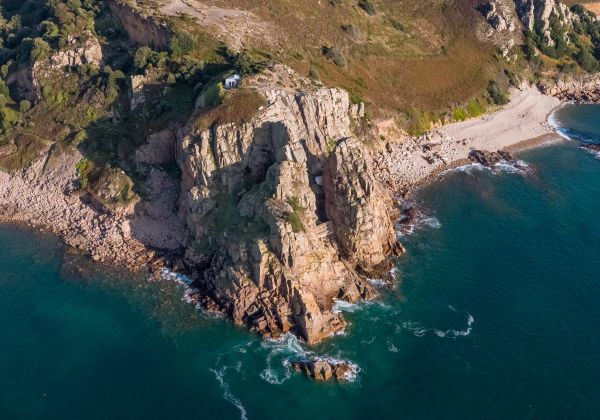 Our new aspiring island Geopark.
Geoparks are outstanding places around the world that celebrate the links between people and the earth. Jersey, shaped by tide and time, is a strong contender for this special designation because of our island's exceptional geology and unique cultural heritage which forms the breathtaking surroundings we enjoy every day.
As an 'Aspiring Geopark', Jersey is on track to achieving the special designation of a 'Geopark' within the next few years.
Get inspired by our newest island events.
Jersey is about much more than beautiful landscapes and fabulous restaurants. Our arts and culture scene has plenty of unique experiences to offer. One of our two historic castles – Mont Orgueil – plays host to a number of fabulous new events this year: listen to chilled Ibiza beats in the castle walls as the sun goes down at Jersey Heritage's Summer Night Sessions,' soak up the creativity at RampArts on the Ramparts, a new mini festival showcasing artists and musicians or immerse yourself in the world of Shakespeare with a captivating performance of Othello. Full Circle Festival is forward thinking, sustainability-focused boutique festival set the beautiful surroundings of Coronation Park.
You might also like...