Voeg plaatsen toe aan uw reis door op het hart-icoon te klikken en vernieuw de pagina om uw reis op te slaan of te delen met vrienden!
Accommodatie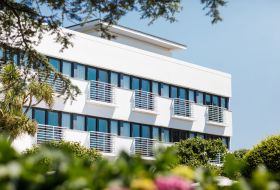 One of Jersey's finest luxury hotels combining breathtaking ocean views with the award-winning Ocean Restaurant. The Atlantic Hotel is set within ten acres of beautiful and extensive private grounds, situated in one of the most stunning locations in the Channel Islands.
from £144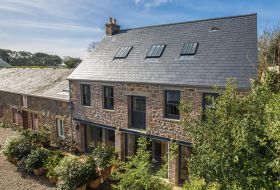 Freedom Self-Catering Holidays has a great choice of quality self catering apartments, cottages, houses and flats to rent. A large variety of styles and sizes in town, country, coastal and beach locations are available. Come and go as you please with super flexible self-catering in Jersey.
from £33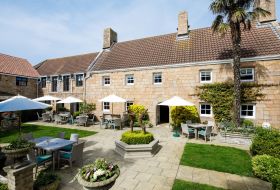 Dating from 1674 and nestled within the 'green lanes' of the countryside, the hotel offers a unique blend of luxury and traditional Jersey charm. Recently refurbished to the highest standards, the bedrooms are oozing charm, character and stunning design using the finest blends of colours, textures and fabrics.
from £105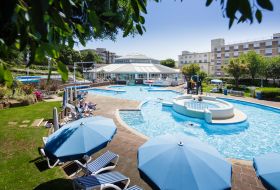 The Merton is Jersey's number one family resort hotel with fantastic facilities including indoor and outdoor pools, a fitness centre with steam room and sauna, the FlowRider surf wave, restaurants, bars, live entertainment venue, games zone, kids club and more.
from £85
Bezienswaardigheden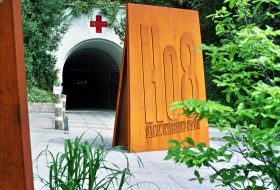 Jersey War Tunnels tells the true story of wartime Jersey in a way that no other visitor attraction does. It's the best place to get a true picture of what life was really like in Jersey during WWII. The exhibition is housed within an underground tunnel complex, built by the Germans using slave labour.
from £11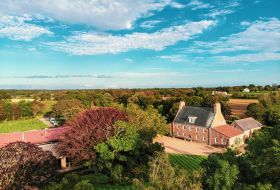 Tucked away in a quiet corner of St Mary, La Mare Wine Estate boasts over 20 acres of rugged vineyards and ancient apple orchards offering a fantastic experience for the whole family. Join one of their Tour and Tasting Experiences, relax and refuel in the Vineyard Cafe and stock up on Genuine Jersey treats in the Cellar Gift shop.
from £7.45
Free entry
Free for children
Book online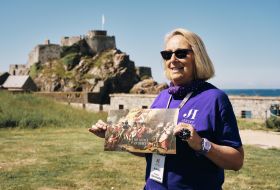 Built on a rocky islet in St. Aubin's Bay, Elizabeth Castle has defended Jersey for more than 400 years. You can take the amphibious castle ferry or walk out along the causeway at low tide. Elizabeth Castle is the perfect place to spend a day exploring Jersey's history with the Jersey Militia or castle gunner on parade.
from £9.45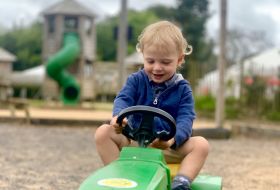 aMaizin! Adventure Park is a Jersey based, family run, farm park offering a range of activities to suit all ages for a full day of fun for all the family. A family attraction that offers a great full day out, with one entrance price and no additional hidden charges.
from £8.50
Evenementen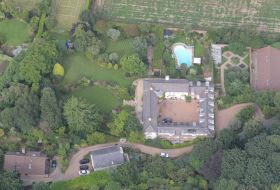 With glorious views of Mont Orgueil Castle and the Cotentin Peninsula, these beautiful gardens include well groomed lawns, a kitchen garden and an enchanting play area for young children. Delicious Jersey cream teas will be available.
from £5
Free for children
Jun 11 2023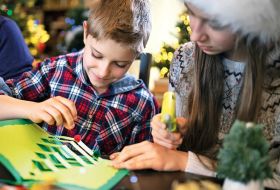 Discover the island's best stories with some creative family fun! Our Discovery Day events bring the best of storytelling, arts and crafts, trails and dressing up. Kick off your Christmas with a visit to the Jersey Museum.
from £7.85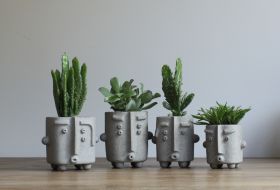 The Merchants House summer exhibition 'Art in Clay' will be a celebration of handmade pottery and ceramics. The exhibition will display a large and diverse array of locally made ceramics and pottery from over a dozen different potters and ceramicists.
Free entry
Jun 24 2023 ‐ Sep 02 2023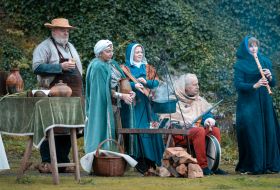 A vivid window into Medieval life at a Medieval castle! Venture into the 14th century at Mont Orgueil Castle, with the Medieval Companie of the Duke's Leopards. Meet ladies, servants and soldiers who will demonstrate skills including wool spinning, knitting, weaving and leather work.
from £10
Jun 18 2023 ‐ Sep 24 2023
Winkelen & Markten
Liberty Wharf is a shopping and eating destination, housed in a beautifully restored Victorian building at the gateway of St. Helier and only a five minute walk from the harbour and bus station. Stroll along the cobbled walkways and discover its eclectic range of local, boutique shops, high-street retailers, restaurants and coffee houses.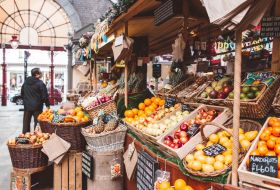 The Central and Beresford Street Markets are an integral part of Jersey's heritage and a source of pride for many Islanders. The local markets have served the community for over 200 years. Both markets are lively, full of colours and smells and home to a wide range of local produce, crafts, goods and services.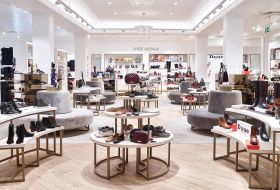 Jersey's most beautiful luxury department store offering Jersey prices at 10% Lower than UK High Street stores. Loved by all, it's stunning beauty hall is second to none and it's women's fashion, accessories and shoe departments provide a relaxed and welcoming experience. First established in 1810, the store has been a landmark for over 200 years.
Rondleidingen & actieve uitjes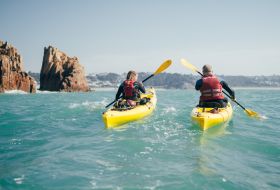 Explore the beautiful untouched coastline of Jersey's south west coast with the leading watersports company in Jersey, Absolute Adventures. Our qualified instructors will take you on a two hour kayak adventure into secluded bays and small caves for a stunning coastal experience. Kayaking is the perfect way to experience Jersey's secluded beaches, bays and coves and our tours allow you to make the most of island life by exploring areas of the island inaccessible by foot.
from £42
Booking needed
Jun 03 2023 ‐ Oct 31 2023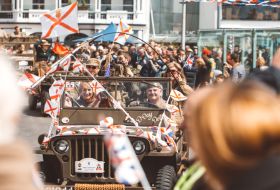 The Channel Islands were the only part of the British Isles to be occupied by German forces in WW2. The five-year occupation came to an end on 09 May 1945, which is now known as Liberation Day - an event still celebrated in Jersey with an annual bank holiday and festivities that mark this momentous occasion.
Free entry
Jun 03 2023 ‐ Dec 31 2023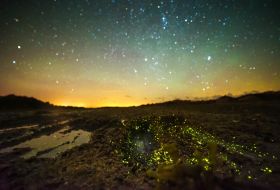 As night descends and the ocean recedes, star-like shapes of luminous green twinkle and sparkle in a few unique spots at low tide. Experience the uniqueness of bioluminescent creatures and other marine life on this "moonwalk" across the seabed. Visit our website to book online.
from £12
Booking needed
Jun 14 2023 ‐ Nov 11 2023