One of the island's most loved locations, Gorey is a relaxed fishing village framed by pastel coloured cottages and inviting al fresco restaurants, all overlooked by the medieval battlements of the magnificent Mont Orgueil castle. Make like a local and spend a few hours over a long lunch in the sunshine, shop for some artisan foodie treats or experience Jersey's history up close with a climb up a secret hidden pathway to the castle
Places to stay.
With plenty of places to stay from harbour side guesthouses to 'go as you please' self-catering holiday lets you're sure to fall in love with the 'oh so French' atmosphere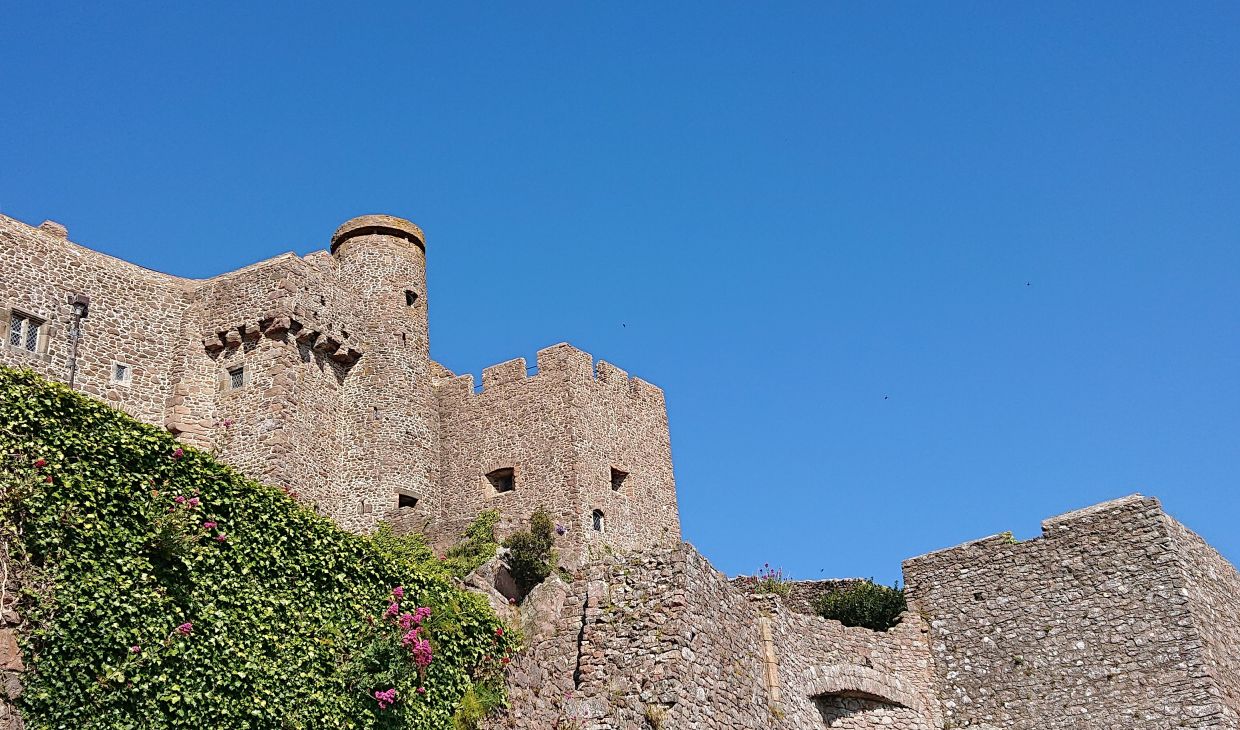 Mont Orgueil Castle.
One of the finest examples of a medieval castle which has cast its shadow over the beautiful fishing village of Gorey for over 800 years.
Dining in Gorey.
Gorey is perfectly positioned to catch the evening sun too, so linger a little longer and enjoy a sumptuous seafood dinner with produce that simply could not be fresher, whether it's fish caught just hours before or the famous Jersey Royals harvested from the cotils above.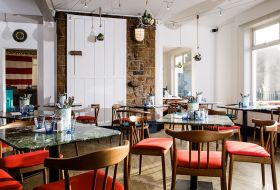 A stones throw from the medieval Mont Orgueil Castle, and with views across the beautiful Royal Bay of Grouville, Jersey Crab Shack makes a perfect lunch or dinner stop while exploring the east of the island. Enjoy coffee or cocktails on the terrace while taking in the view, or order from the island-inspired big and small plate menu.
Book online
Delivery & takeout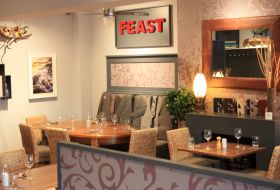 Overlooking Gorey Harbour and basking in the magnificence of Mont Orgueil Castle, Feast offers an easy, relaxed atmosphere dressed in a distinctive and eclectic style. Specialising in simple, delicious and modern cuisine, including sticky pork ribs, Thai green curry and our famous salt and pepper crispy squid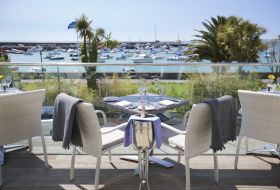 A boutique restaurant located on the east of the island overlooking Mont Orgueil Castle and the picturesque harbour of Gorey. Casual fine dining with seasonally changing menus, plenty of local shellfish and seafood on offer, as well as meat and vegetarian options. Fruits de mer platters will be available during the summer months.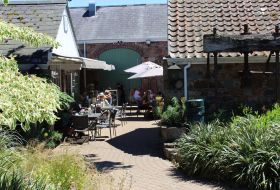 Enjoy breakfast, brunch, lunch and tea in one unifying, buzzing and friendly atmosphere. You may choose a delicious sandwich with a cup of coffee, or you may prefer a full three course menu with wine, there is no wrong choice... but don't forget to try the homemade cakes!