Outdoor activities
Jersey Military Tours
When history comes alive! Join Marc Yates, the only accredited Battlefield Guide in the Channel Islands on a journey of military history from Iron Age forts to German occupation bunkers. Let me open your eyes to Jersey's fabulous military history and scenic beauty!
Price: starting at £195
More Information
Being an island, Jersey was always vulnerable to attack and in medieval Europe, was on a front line between England and France, and in WW2, the position was reversed under German Occupation. History Alive!'s private tours will be in our luxury fully licensed vehicles, and we can generally pick you up from anywhere requested. Suitable for all - families, enthusiasts and the curious! See website for details of tours and booking.
We are open all year round.
Outdoor

Family friendly

Couples
Tours & activities available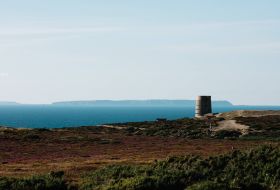 Jersey Military Tours specialises in custom experiences covering battlefield and military history, general history and archaeology, with some natural history and geology thrown in. Would you like your own customised private tour? Or would you like us to organise a special event tour or private tour for a group, conference delegates and guests, a pilgrimage or remembrance tour, a corporate or business event or even an outing for family and friends? Whatever your requirement, we can provide a tour for you!
Free entry
Nov 25 2023 ‐ Dec 31 2023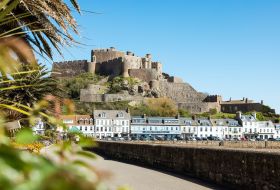 Our Medieval Castles & Battlefields Tour explores the age of swords, bows and arrows when castle building demonstrated power. Jersey has two magnificent medieval castles, Gorey and Grosnez, albeit that the latter has been in ruins for the last 650 years! Battles were also brutal bloody affairs, and we will see as gunpowder and cannons entered the battlefield, the medieval period came to an end.
Booking needed
Nov 25 2023 ‐ Dec 31 2023