Outdoor activities
Walking Tour with Martin Walton – Blue Badge Guide
Join Blue Badge Guide Martin, for one of his Occupation themed walking tours, The German Occupation Coastal Trail and St. Helier - Liberation to Occupation. A specialist in military tours from Napoleonic to WW2 and the Occupation of Jersey, he looks forward to welcoming you to join one of his walking tours and sharing his knowledge with you.
Price: £8 - £10
More Information
Martin is a Blue Badge Guide with teaching and management qualifications, he is also an advisor to war museums. A specialist in military tours from Napoleonic to Second World War and Occupation of Jersey, he can offer, themed Jersey country walks, happy to provide commentary onboard coach tours and offers weekly Occupation themed walking tours in the summer months.
We are open:
May, June, July
Location
Martin Walton - Jersey Blue Badge Guide
Various Locations Islandwide
Jersey

Tours & activities available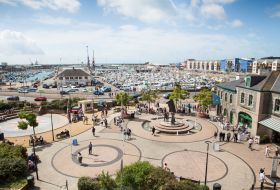 You will be led on an adventure through time with Blue Badge Guide, Martin Walton. Jersey was occupied by the Germans throughout WW2, and you will visit sites around St. Helier's Harbour with poignant reminders of events from both the Occupation and Liberation of the island.
from £8
Booking needed
May 07 2023 ‐ Jul 30 2023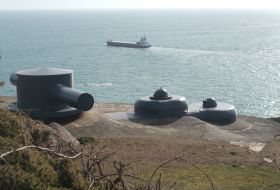 Against a background of spectacular coastal scenery, walk around Jersey's dry land battleship, Battery Lothringen. Hear about occasions when the battery was in action. Conclude with a guided visit inside the restored underground armoured Command Bunker, with it's two storey exhibition, bringing back how life was in those dramatic occupation days.
from £5
Booking needed
May 15 2023 ‐ Jul 31 2023