With a canvas as beautiful as Jersey, and a rich and multi-layered history, it's no wonder why Jersey has museums and galleries tucked around every corner of the island. Explore the streets of St. Helier and you'll uncover arty spots and cultural gems to keep you entertained. Venture out around the island and you'll find galleries and jewels to explore. Soak up Jersey's cultural scene for a truly artistic escape.
Jersey is an island with a unique story to tell. 
Explore all arts and culture attractions in Jersey.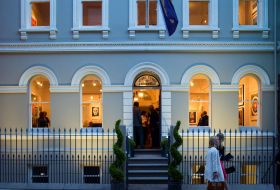 Housed in a beautiful and historic building, the gallery offers stunning exhibition space spanning four floors and showcasing the best of local and contemporary British art, and is proud to present various original and limited edition prints, sculptures and paintings. Open every business working day, and Saturday by appointment only.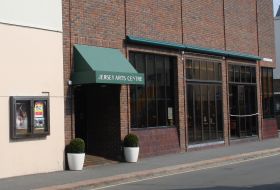 Jersey Arts Centre exists to foster the development and celebration of the arts island-wide and beyond. To enrich the quality of life for all residents and visitors. To encourage participation in the performing, visual and literary arts. To educate, inspire and to encourage debate.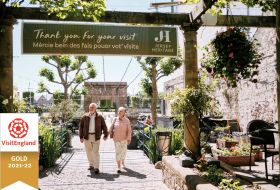 Discover the story of Jersey for free on the ground floor, watch our Story of Jersey film and take in our permanent display Jersey - 100 Objects. There's more to discover (admission prices apply) at the Museum as you explore Jersey's history from 250,000 years ago when the first people arrived in Jersey and continues through the centuries.
from £7.85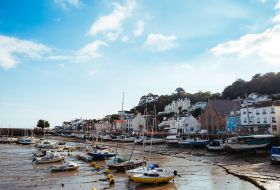 The Harbour Gallery Jersey is the largest exhibiting, working and selling art and craft gallery in Jersey and the Channel Islands. The gallery features the work of over 100 local artists and craftworkers spread over three floors. There is also a café on the first floor.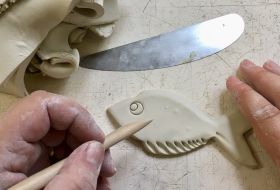 Jane James is an award-winning ceramic artist inspired by the natural beauty of the Jersey coastline and her love of the sea. She specialises in making unique coastal ceramics that capture the charm and character of the sea. Her ceramics are skilfully hand crafted and are then mounted on driftwood collected from the beaches around Jersey.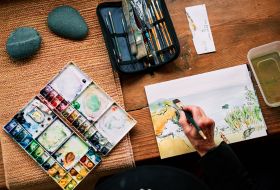 Jersey Society of Artists is a friendly society of like-minded artists who meet together regularly to exhibit and paint. New members are welcome and encouraged to participate in the diverse painting sessions run throughout the year. There are opportunities to exhibit and to attend various workshops run by professionals visiting artists or in-house.
Located by the historic harbour of St. Helier, the Maritime Museum is all about seafaring, navigation and the elements. Also on-site, you'll find the Occupation Tapestry Gallery, an award-winning Occupation Tapestry that was woven by islanders to celebrate the 50th Anniversary of the liberation.
from £7.85
Established in 2012, Private & Public Ltd is a fine art dealership specialising in modern and contemporary international art in all mediums. Based in Jersey, Channel Islands, we research, source and broker the acquisitions of artworks for a local and international client base, with a focus on value buying.
Check out what's on in Jersey's creative and cultural spaces.
More inspiration for your cultural island break.