With a canvas as beautiful as Jersey, and a rich and multi-layered history, it's no wonder why Jersey has museums and galleries tucked around every corner of the island. Explore the streets of St. Helier and you'll uncover arty spots and cultural gems to keep you entertained. Venture out around the island and you'll find galleries and jewels to explore. Soak up Jersey's cultural scene for a truly artistic escape.
Jersey is an island with a unique story to tell. 
Explore all arts and culture attractions in Jersey.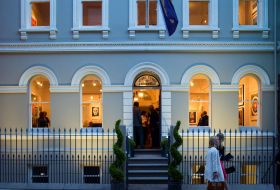 Housed in a beautiful and historic building, the gallery offers stunning exhibition space spanning four floors and showcasing the best of local and contemporary British art, and is proud to present various original and limited edition prints, sculptures and paintings. Open every business working day, and Saturday by appointment only.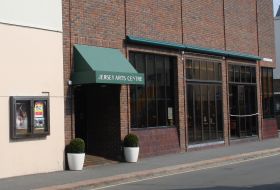 Jersey Arts Centre exists to foster the development and celebration of the arts island-wide and beyond. To enrich the quality of life for all residents and visitors. To encourage participation in the performing, visual and literary arts. To educate, inspire and to encourage debate.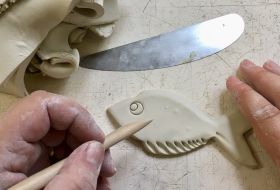 An award-winning ceramic artist inspired by the natural beauty of the Jersey coastline and her love of the sea. Jane specialises in making unique coastal ceramics that capture the charm and character of the sea. Her ceramics are skilfully hand crafted and are then mounted on driftwood collected from the beaches around Jersey.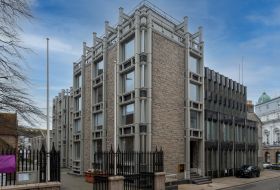 ArtHouse Jersey at Capital House is a multipurpose arts space located on the ground floor of the brutalist building at 8 Church Street, tucked behind The Royal Square and alongside St. Helier Town Church.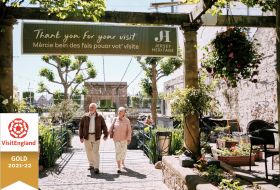 Discover the Island's story for free on the Ground Floor of our Art Gallery and Museum. Watch our Story of Jersey film and visit the Aspiring Jersey Island Geopark Visitor Centre and the Link Gallery.
from £8.65
Located by the historic harbour of St. Helier, the Maritime Museum is all about seafaring, navigation and the elements. Also on-site, you'll find the Occupation Tapestry Gallery, an award-winning Occupation Tapestry that was woven by islanders to celebrate the 50th Anniversary of the liberation.
from £8.65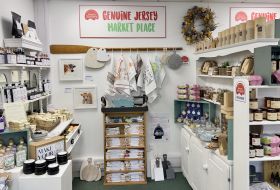 The largest exhibiting, working and selling art and craft gallery in the Channel Islands, featuring the work of over 70 local artists and craftworkers.
Established in 2012, Private & Public Ltd is a fine art dealership specialising in modern and contemporary international art in all mediums. Based in Jersey, Channel Islands, we research, source and broker the acquisitions of artworks for a local and international client base, with a focus on value buying.
Check out what's on in Jersey's creative and cultural spaces.
Jersey Pearl are hosting an art exhibition dedicated to the work produced by local members of the Jersey Society of Artists. The talented artists will be featured in Jersey Pearl St. Ouen for 9 days, where they will be exhibiting their diverse and sublime artwork.
Free entry
Dec 02 2023 ‐ Dec 10 2023
More inspiration for your cultural island break.