With a canvas as beautiful as Jersey, and a rich and multi-layered history, it's no wonder why Jersey has museums and galleries tucked around every corner of the island. Explore the streets of St. Helier and you'll uncover arty spots and cultural gems to keep you entertained. Venture out around the island and you'll find galleries and jewels to explore. Soak up Jersey's cultural scene for a truly artistic escape.
Jersey is an island with a unique story to tell. 
Explore all arts and culture attractions in Jersey.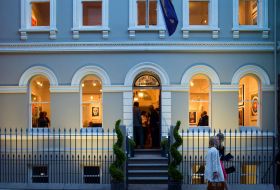 The gallery is housed in a beautiful historic and listed building. The interior has been transformed from a traditional law office into a stunning exhibition space spanning four floors and showcasing the best of local and contemporary British art, including paintings, limited edition prints and sculptures.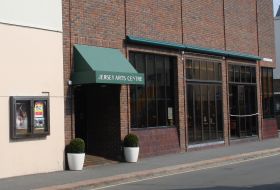 Jersey Arts Centre exists to foster the development and celebration of the arts island-wide and beyond. To enrich the quality of life for all residents and visitors. To encourage participation in the performing, visual and literary arts. To educate, inspire and to encourage debate.
Closed for refurbishment. Built in 1865, Jersey's Opera House is one of the island's iconic landmarks. The theatre as it stands today was re-opened by Lillie Langtry in 1900, after being destroyed by fire in March 1898. The Opera House's impressive chandelier of 10,200 pieces, that is carefully cleaned every five years - is worth a visit alone!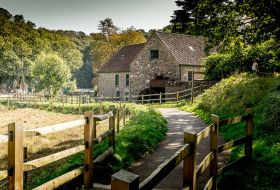 Located in one of Jersey's most picturesque valleys, Le Moulin de Quétivel is the only surviving working watermill in the island. Surrounded by water meadows, a visit to the mill will give you a fascinating insight into Jersey's agricultural and industrial heritage.
from £4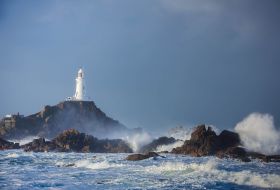 Discover the iconic La Corbière Lighthouse in Jersey. It's not just the architecture of this striking white lighthouse that draws the eye. It's also the location - towering over Jersey's south-western corner, flanked by rocks and reached by a causeway.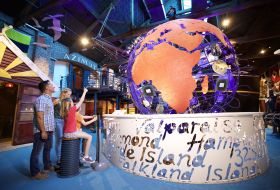 Located by the historic harbour of St. Helier, the Maritime Museum is all about seafaring, navigation and the elements. Also on-site, you'll find the Occupation Tapestry Gallery, an award-winning Occupation Tapestry that was woven by islanders to celebrate the 50th Anniversary of the liberation.
from £7.15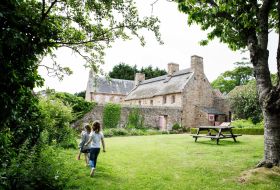 Explore the different houses which make up Hamptonne, find out more about Jersey's history of cider making in the cider barn and wander through the cider apple orchard and meet the Hamptonne calves, chickens, sheep and piglets in the traditional farmstead and meadow.
from £6.70
Discover the story of Jersey for free on the ground floor, watch our Story of Jersey film and take in our permanent display Jersey - 100 Objects. There's more to discover (admission prices apply) at the Museum as you explore Jersey's history from 250,000 years ago when the first people arrived in Jersey and continues through the centuries.
from £7.15
Check out what's on in Jersey's creative and cultural spaces.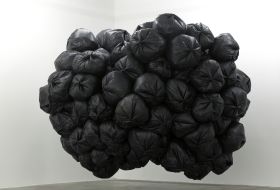 With support from Skipton International, ArtHouse Jersey invites islanders to observe local and international artists and designers, who use waste as their primary material, at work in the exhibition space. Over a 5 week period these makers will be producing one-off art and design pieces and inviting the community to take part in workshops.
Free entry
Jun 11 2022 ‐ Jul 31 2022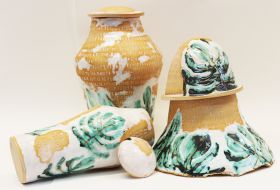 ArtHouse Jersey's August pop up exhibition will showcase the work of Lindsay Rutter. She is a ceramic and mixed media artist who views art as a meditative process. This will take place at Grève de Lecq Barracks on Saturday 06 August and Sunday 07 August.
Free entry
Aug 06 2022 ‐ Aug 07 2022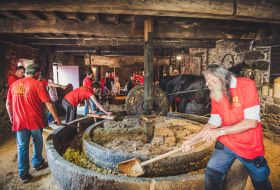 La Faîs'sie d'Cidre, Jersey's annual cider festival, brings together communities, volunteers and apple and cider experts to create a unique Jersey experience in the beautiful surroundings of Hamptonne.
from £10.30
Free for children
Oct 15 2022 ‐ Oct 16 2022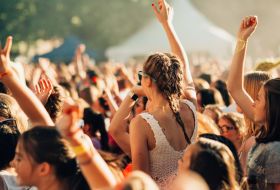 After two (long) years out, the Channel Islands "Great Summer Festival" returns to the Royal Jersey Showground from Friday 2 to Sunday 4 September 2022. Weekender Jersey presents a diverse selection of artists, from The Jacksons and The Farm to KSI, Sigala, Becky Hill, Ella Henderson, Jax Jones, Jubel and so many more unmissable acts.
from £10.99
Booking needed
Sep 02 2022 ‐ Sep 04 2022
More inspiration for your cultural island break.