Get ready for your island adventure. Travel broadens the mind, particularly when you're a kid and there's a whole island to discover. Explore the past at our medieval castles, say hello to the animals at Jersey Zoo, listen to the kids' squeals of delight at the aMaizin! Adventure Park, get a head for heights at Valley Adventure Centre and have the MOST fun discovering the island break. Jersey's small size means that you can pack your days with new discoveries – but definitely no long car journeys! In Jersey, everything's within easy reach, leaving you free to do so much – or so little.
Discover the places where family fun is waiting.
When you're tired of the beach, swap the sand for some inland activities to keep everyone entertained. Jersey's small size means that you can pack your days with new discoveries – but definitely no long car journeys! Try exploring Jersey Zoo, the world-renowned conservation centre where you'll meet gorillas, orangutans and meerkats. If that's not quite active enough then try Jersey's newest attraction, fun for the whole family at Jump Jersey, with 40 trampoline beds, 17 climbing walls, Ninja Warrior, Total Wipeout and much more. Why not plan to spend a day at the award-winning Amazin! Adventure Park with heaps of all-weather activities including giant slides, minigolf, tractor rides and indoor and outdoor play zones.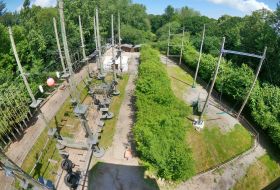 Excitement from the ground up! Jersey's only high ropes adventure centre with much more. Set in a secluded and stunning natural valley, Valley Adventure Centre offers a fantastic range of adventure activities for families, individuals and kids parties, all year round.
from £20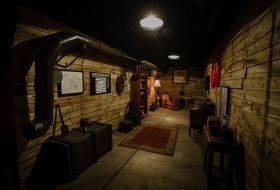 Set during the German Occupation of Jersey, the Escape Room sees groups of four to eight people raid the German Commandant's Office and use their intelligence, sleuthing skills and teamwork to escape. Teams have 60 minutes to solve clues, decipher puzzles and unlock chests, which reveal the code to unlock the door.
from £150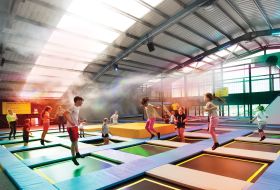 Jump Jersey is the island's newest and biggest indoor activity centre, with a trampoline park, climbing walls and soft play area. Complete with laser light show and music, it's home to more high-energy adventure and adrenaline-fuelled action than you could possibly imagine. We've got something for everyone, so come by and get your bounce on!
from £4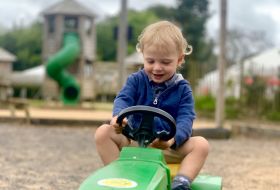 aMaizin! Adventure Park is a Jersey based, family run, farm park offering a range of activities to suit all ages for a full day of fun for all the family. A family attraction that offers a great full day out, with one entrance price and no additional hidden charges.
from £8.50
Have a historical family adventure.
Make child's play of local history as you uncover Jersey's past. Visit interactive museums and a whole host of historic buildings.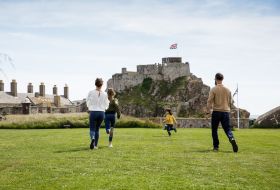 Built on a rocky islet in St. Aubin's Bay, Elizabeth Castle has defended Jersey for more than 400 years. You can take the amphibious castle ferry or walk out along the causeway at low tide. Elizabeth Castle is the perfect place to spend a day exploring Jersey's history with the Jersey Militia or castle gunner on parade.
from £8.25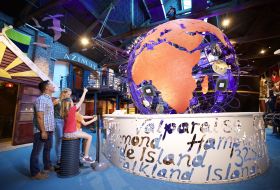 Located by the historic harbour of St. Helier, the Maritime Museum is all about seafaring, navigation and the elements. Also on-site, you'll find the Occupation Tapestry Gallery, an award-winning Occupation Tapestry that was woven by islanders to celebrate the 50th Anniversary of the liberation.
from £6.90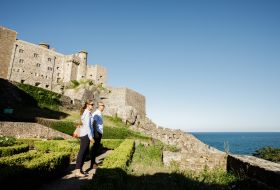 Mont Orgueil Castle, or Gorey Castle, has cast its imposing shadow over the beautiful fishing port of Gorey for more than 800 years. One of the finest examples of a medieval fortress in existence, Mont Orgueil is also a symbol of Jersey's national identity and independent character.
from £8.70
Discover the story of Jersey for free on the ground floor, watch our Story of Jersey film and take in our permanent display Jersey - 100 Objects. There's more to discover (admission prices apply) at the Museum as you explore Jersey's history from 250,000 years ago when the first people arrived in Jersey and continues through the centuries.
from £6.90
Let Jersey inspire you and your family.
Discover more things to do on you Jersey holiday.
Six ways to spark your child's imagination.
Step back in time, play king of the castle and watch the island's rich heritage brought to life. Gather your crew and delve deeper into the island's rich maritime history. Find your inner child too as you navigate your way around the Maritime Museum discovering more about the privateers and pirates who shaped Jersey's naval history. From the high seas to the water meadows surrounding the only surviving working water mill where you'll gain a fascinating insight into the island's agricultural and industrial heritage.
You might also be interested in…