Sight / landmark
La Pouquelaye de Faldouet
Built around 6,000 years ago, La Pouquelaye de Faldouet is a Neolithic passage grave that leads onto a unique double chamber. Visit the atmospheric site to see the main chamber and the small stone cists, or boxes that surround it and be wowed by the massive 24-ton capstone covering the end chamber.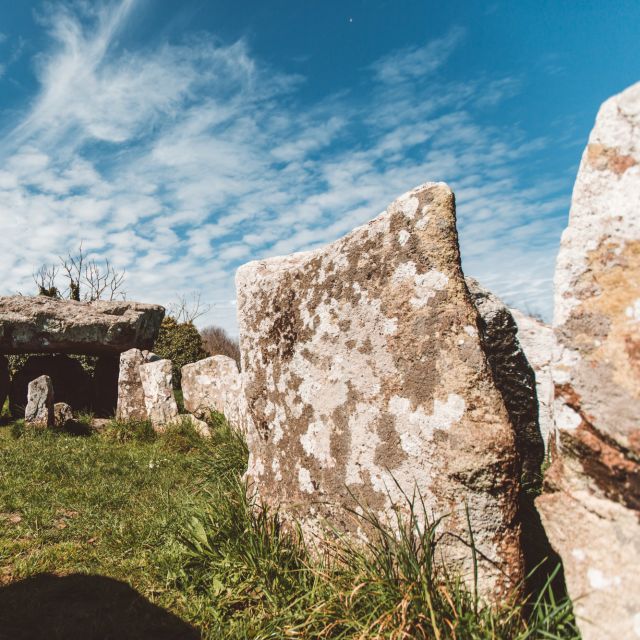 Where to grab a bite or enjoy a leisurely lunch.
Explore more dolmens.
An island shaped by its giant tides, Jersey became home to some of the first Neolithic hunter gatherers, who arrived to farm the fertile soil nearly 6,000 years ago. Using stone axes, Jersey's landscapes would have been cleared to create fields for grazing sheep and cattle and to grow crops.
More Information
The site was first recorded in 1682 and has been excavated multiple times, where various interesting finds included human remains, weapons, pendants and pottery. The dolmen is located In a field near the junction of Le Mont Mallet and La Rue de la Marettes.
We are open all year round.
The Dolmens are located through grassy fields and may be difficult to navigate in a wheelchair.
Location
La Pouquelaye de Faldouet
La Rue de la Marettes
Jersey
Grouville
JE3 2HW