Nature, animals & parks | Beaches & bays
Portelet Bay
Getting to Portelet Bay is an adventure in itself. Those brave enough to take the steep descent down the steps from the cliff to this western beach can enjoy a bracing swim in the crystal clear water. Like St. Aubin's Bay, Portelet faces south so you can bask in the sun's rays throughout the day.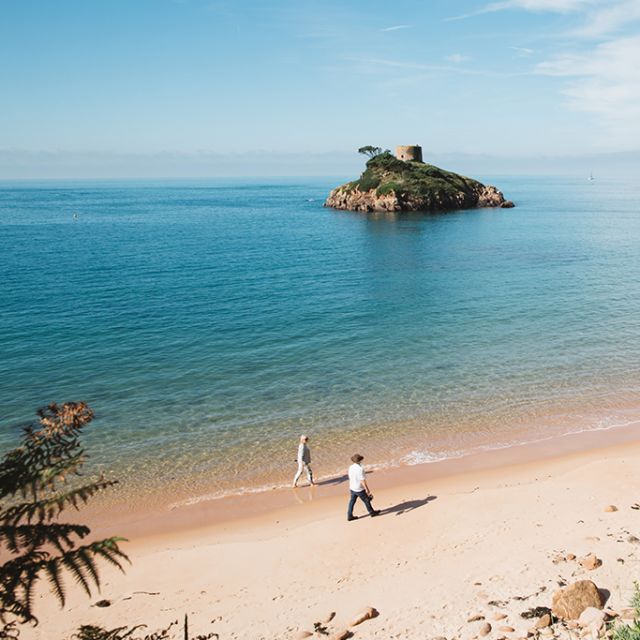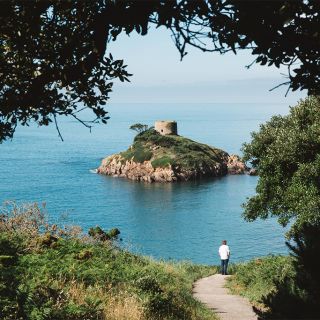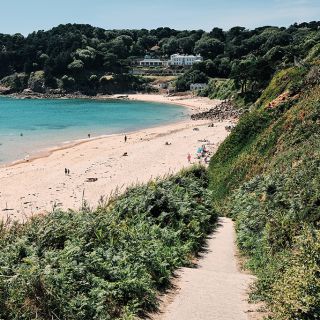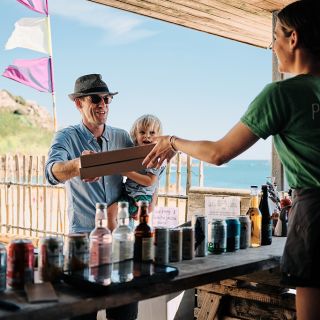 More Information
The cliff also shelters the beach, protecting it from the elements. During low tide, feel the feathery sand underfoot as you stroll to the Île au Guerdain in the centre of the bay. When the tide is in, feel free to swim over and have a snorkel around too.
We are open all year round.
Outdoor

Family friendly

Couples

Pet friendly

Catering

Parking
There is a long pathway of steps down to the beach which is both pebbly and sandy. There is a public carpark at the top of the steps from which the breathtaking view can be enjoyed. You'll also discover the Portelet Inn overlooking the bay. Why not grab a refreshing drink and something to eat while savouring the view?