Nature, animals & parks
Rozel Bay
Rozel Bay is a beautiful fishing port nestled in Jersey's north-east, sheltered by green rolling hills. Low tide reveals a small expanse of beautiful white sand with tiny fishing boats stranded on it's banks. Many are drawn to this blissful scene to pass a quiet afternoon over cloudless views of the French coast.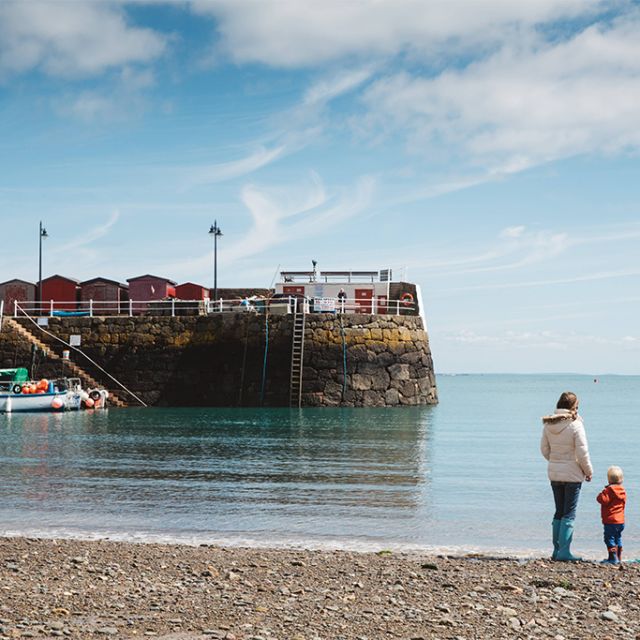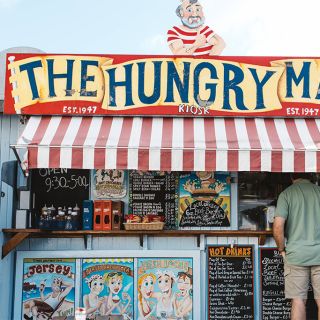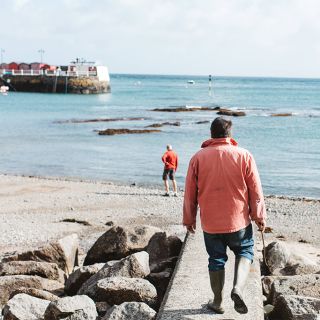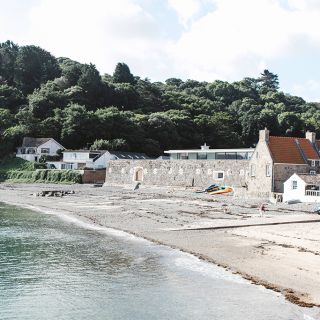 Places to stay in Rozel Bay.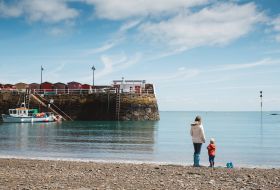 The former Harbourmaster's Hut is a delightful open planned, one bedroom property that also enjoys a roof terrace where you can enjoy the views across the picturesque Rozel Bay and harbour; the perfect property for two adults. Ideally located, only a short walk to the beach, café, pub, tea room and restaurants.
from £43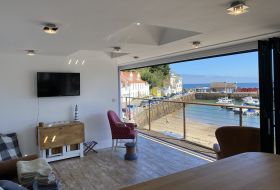 This fabulous two bedroom beachside apartment, sleeps up to four adults and two children, located in the pretty Rozel Bay on the Harbour, a firm favourite among locals and visitors. The boutique accommodation has stunning views and offers a fabulous indoor-outdoor atmosphere thanks to the bi-fold doors onto a Juliet balcony.
from £150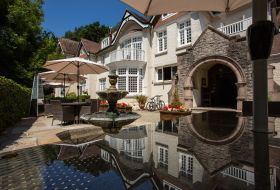 Château La Chaire is a grade II listed country house in Jersey set on the cliffs of a picturesque green valley by the sea. Now one of the island's top hotel and restaurants, renowned for its luxurious rooms, fine dining and warm, friendly service. You get a sense of being away from it all as soon as you arrive.
from £135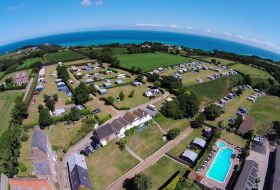 Rozel Camping Park is a well-established family owned and managed park offering exceptional value and service to our clients. It has been run by the Germain family for over 45 years and awarded with five Pennants by the AA with a very high quality score of 89%.
from £16
Food and drink in Rozel Bay.
More Information
Rozel is more of a traditional harbour than pleasure beach, and you will lose the sun in the late afternoon. Retreat to a friendly harbourside pub for a Liberation Jersey Ale, or take the rugged footpath up to an ancient dolmen site for an early chapter in our island story. Lift your spirits in the cheery little café, The Hungry Man, daubed with lively artwork brought to life by an island artist, where you can enjoy a famous 'Marshmallow Hot Chocolate Explosion' or a hunger-stopping breakfast with family and friends.
We are open all year round.
Outdoor

Family friendly

Couples

Pet friendly

Catering

Wheelchair access

Parking
The harbour and pier is level and tarmacked with level access to the Hungry Man kiosk - a local favourite! There are a few steps to access the top of the pier.
Accessible parking or drop-off point
Partial wheelchair access
Partially suitable for visitors with limited mobility