Arts & cultural | Family friendly | Outdoor
1781 Jersey Militia
Prepare yourself for the dramatic return of the 1781 Jersey Militia to Elizabeth Castle. They will transport you back to the colourful life of the Castle in 18th century Jersey. Be entertained by the loud bangs of cannon and musket, and catch an authentic glimpse of the day to day life of a soldier and his family.
25/06/2023 - 17/09/2023
Price: £9.45 - £17.85
More Information
June:

25th June 2023
10:00 - 16:00

July:

23rd July 2023
10:00 - 16:00

August:

20th August 2023
10:00 - 16:00

September:

17th September 2023
10:00 - 16:00
We are open:
June, July, August, September
Location
Elizabeth Castle
St Aubin's Bay
St. Helier

You might also like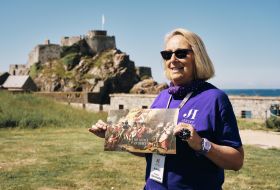 Built on a rocky islet in St. Aubin's Bay, Elizabeth Castle has defended Jersey for more than 400 years. You can take the amphibious castle ferry or walk out along the causeway at low tide. Elizabeth Castle is the perfect place to spend a day exploring Jersey's history with the Jersey Militia or castle gunner on parade.
from £9.45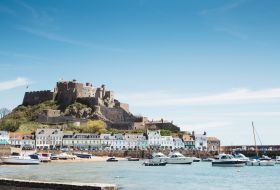 We are Jersey Heritage, our charity is dedicated to protecting Jersey's unique culture and heritage.