Arts & cultural
ArtHouse Presents: Memory Bar
The Memory Bar will be set amongst ArtHouse Jersey's recollect exhibition, where you will hear and taste the memories of people from Jersey's older community.
More Information
These might begin as cheeky interactive experiences- the room could flood with projection, your table becomes a diary and in Jack's own handwriting and voice we hear how he met his first love, we're served a drink that makes our lips fizz. As our hands move over the table we cause the ink of Jack's writing to run - bleeding out to tell us more of the story.
There will be moments of honesty, and closeness, served with great novelty and interaction. Some are designed to be beautiful and delicate. Others are loud and manic. It's a tasting course of cocktails that are bespoke and each served with an experience that uses projection and novel technologies.
Location
ArtHouse Jersey
8 Church Street
Jersey
St. Helier
JE2 3NN

Offers and events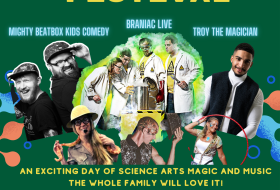 Banish the winter blues this February Half Term. Glimmer Fusion Festival is a fantastic one-day festival that blends Science, Magic, Arts and Music in a way that all the family can enjoy! 
from £28
Booking needed
Feb 11 2023
You might also like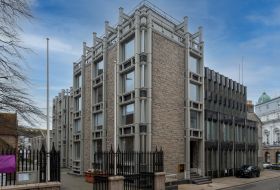 ArtHouse Jersey at Capital House is a brand new, multipurpose arts space located on the ground floor of the brutalist building at 8 Church Street, tucked behind The Royal Square and alongside St. Helier Town Church.