Arts & cultural | Family friendly | Food & drink | Seasonal
Black Butter Making Festival – Lé Nièr Beurre
Known in Jèrriais as lé nièr beurre, a dark spicy spread made from apples, spices (including liquorice) sugar and lemons - a traditional specialty of Jersey. It is a variety of apple butter. Traditionally Black Butter would be made on an autumn night and neighbours and family members would get together to peel and slice a large number of apples.
Seasonal opening
Free entry
Free for children
National Trust for Jersey
Contact
More Information
Thursday 5 October 2pm – 5pm
Embrace the community spirit and peel apples at The Elms. Enjoy tea, homemade cake and Jersey wonders…
Friday 6 October 10am – 10pm.
The wood fire will be lit first thing in the Bakehouse, we carry on peeling apples which are cooked in a copper basin over the fire and stirred continuously until Saturday morning. Come along to peel and stir and enjoy a community supper which takes place in the evening. Parking is available at The Elms on Thursday and Friday.
Saturday 7 October 10am – 4pm.
Market Day at The Elms. Enjoy live music, watch the black butter being 'jarred up', partake of cider and sausages, wood fired pizza and homemade cakes. Children can carve pumpkins and undertake apple 'crafts'.
Indoor

Outdoor

Family friendly

Couples

Parking
Location
The Elms
La Chève Rue
Jersey
St. Mary
JE3 3EN

You might also like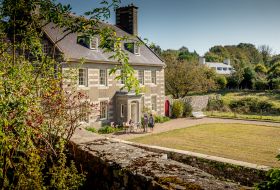 The National Trust for Jersey currently safeguards a variety of historic buildings including cottages, farms, water mills and military buildings; and currently manage over 170 important natural and historical sites. Whilst the Trust's historic building work is well known, the majority of Trust sites are parcels of land managed for wildlife.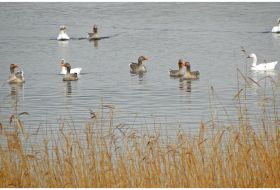 Perfectly situated overlooking St. Ouen's Pond, the Wetland Centre gives you and your family an opportunity to not only view the interesting and diverse bird life found at La Mare au Seigneur, but also to learn about the reserve's wildlife and rich history, safeguarded by the National Trust for Jersey since 1975.