Arts & cultural | Family friendly | Outdoor
Discover Archaeology on Discovery Day
Discover the island's best stories with some creative family fun! Our Discovery Day events bring the best of storytelling, arts and crafts, trails and dressing up. Come and discover what treasures have been found in Jersey over the years.
25/06/2023
Price: £7.40 - £11.35
More Information
Archaeology is a hunt for historical finds. Come and discover what fascinating finds have been unearthed in Jersey over the years. Find out about the fantastic Celtic Hoards of coins and jewellery discovered in Jersey. Have a go at a mini-dig to see if you can uncover any finds yourself and then follow the discovery trail around La Hougue Bie and the new 'Searching for Jersey Celts' exhibition.
June:

25th June 2023
10:00 - 15:00
Outdoor

Family friendly

Parking
Partial wheelchair access
Location
La Hougue Bie
La Route de la Hougue Bie
Jersey
Grouville
JE3 9HQ

You might also like
A truly memorable experience that is both thought provoking and peaceful. Unlike many other dolmens, you can stand inside its chamber and feel the atmosphere of this profoundly sacred space. The passage grave is one of the ten oldest buildings in the world.
from £7.40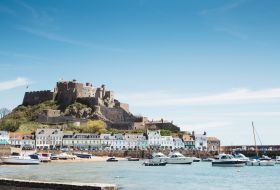 We are Jersey Heritage, our charity is dedicated to protecting Jersey's unique culture and heritage.