Outdoor
Geowalk: La Pulente and the Ormering Tide
Explore the southern end of St. Ouen's Bay. Discover how the rocks created 500 to 600 million years ago have determined the landscape and its use.
Seasonal opening
Booking needed
09/08/2022
Price: starting at £9
More Information
From Neolithic farmers, through Viking raiders, Medieval shipwrecks, WW2 defences, surfers and environmentalists to an inspiration for literature.
This geowalk starts in La Pulente carpark by the Millennium stone.
There are currently no dates available for this listing. Please contact us for more information.
Location
La Pulente Car Park
Jersey
St. Ouen

You might also like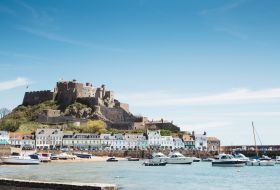 Jersey Heritage is the guardian of our island story. We care for it, promote access to it, bring imagination to telling its stories and inspire others to do the same. In Jersey, we are responsible for the island's major historic sites, award-winning museums and public archives.