Outdoor
Geowalk: Jersey's South West Corner
Join Jersey Heritage for a Geowalk and explore the south west corner of Jersey looking at the impact of invasive species on the landscape. Walk along the scenic cliff paths towards Beauport and then through the country park and back along the leafy Railway Walk. This walk is a maximum of 4 hours and should take around 2 hours 30 minutes.
Seasonal opening
Free entry
Booking needed
Jersey Island Geopark
Contact
You might also like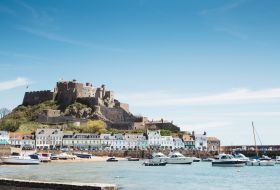 We are Jersey Heritage, our charity is dedicated to protecting Jersey's unique culture and heritage.