Arts & cultural | Festivals
JFoW – Tracy Borman: Crown and Sceptre
As part of the Jersey Festival of Words 2022, leading historian and writer, Tracy Borman talks about her new book on the history of the monarchy, 'Crown and Sceptre'. 'This royal throne of kings, this sceptred isle' (Richard II, William Shakespeare).
Seasonal opening
Booking needed
21/09/2022
Price: £9.21 - £11.37
More Information
The British monarchy is the one of the most iconic and enduring institutions in the world. It has weathered the storms of rebellion, revolution and war that brought many of Europe's royal families to an abrupt and bloody end. Its unique survival owes much to the fact that, for all its ancient traditions and protocol, the royal family has proved remarkably responsive to change, evolving to reflect the times. But for much of its history, it also spearheaded seismic change, shaping our religious, political and cultural identity and establishing the British monarchy as the envy of the world.
Crown and Sceptre explores the history and evolution of the monarchy from 1066 to the present day, feeding the renewed interest in the modern royals.
There are currently no dates available for this listing. Please contact us for more information.
Indoor

Family friendly

Catering

Wheelchair access

Parking
Read more on our website
Access guide
Accessible parking or drop-off point
Accessible toilets
Hearing loop
Level access from entrance to reception
Level access to all public areas
Level access to dining room, cafe or restaurant
Level access to leisure facilities
Level access to main entrance
Ramp to main entrance
Suitable for visitors with limited mobility
Wheelchair access throughout
Wheelchairs or mobility aids provided
Location
Festival Marquee
Howard Davis Park
Jersey
St. Helier
JE2 4QA

You might also like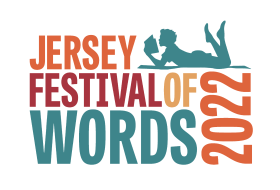 This five-day literary event held on 21-25 September, promotes a love of the written and spoken word across our community in a variety of styles and settings, as well as welcoming internationally-renowned authors to our beautiful island.
Booking needed
Sep 21 2022 ‐ Sep 25 2022