Arts & cultural | Family friendly | Festivals | Food & drink | Seasonal | Outdoor
La Faîs'sie d'Cidre
La Faîs'sie d'Cidre, brings together communities, volunteers and apple and cider experts to create a unique and traditional Jersey experience in the beautiful surroundings of Hamptonne.
Seasonal opening
Free for children
Price: £6.70 - £10.30
More Information
There are some changes taking place at Hamptonne this year and we are limiting visitor numbers in keeping with a scaled down event to 250 people per session.
There will be music, wonders, cabbage loaves, chutneys, honey, delicious saucisse, dancing with the Jersey Lilies on the Sunday, saucisse and cider from La Robeline and a full programme of live acoustic music. Of course, the main event is always the horse, the cider making and the cider makers, who stop for a well-deserved lunch around the fire in Hamptonne House each day between 12pm and 2pm.
Come and support our cider making volunteers at Hamptonne as they work in the traditional way with horse power, to bring to life Jersey's rich heritage of cider production.
We are open:
March, April, May, June, July, August, September, October
Outdoor

Family friendly

Catering
Accessible toilets
Partial wheelchair access
Location
Hamptonne Country Life Museum
La Rue de la Patente
St. Lawrence
JE3 1HS

You might also like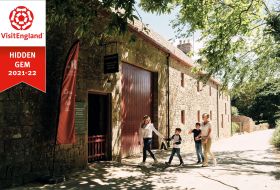 Explore the different houses which make up Hamptonne, find out more about Jersey's history of cider making in the cider barn and wander through the cider apple orchard and meet the Hamptonne calves, chickens, sheep and piglets in the traditional farmstead and meadow.
from £7.40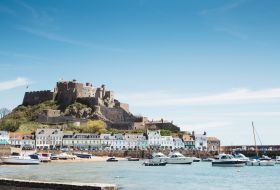 We are Jersey Heritage, our charity is dedicated to protecting Jersey's unique culture and heritage.