Arts & cultural | Family friendly
Materialise Me Exhibition
Set in this unique exhibition space above a working Forge, Materialise Me is the coming together of 12 artists and craftspeople from the UK and Jersey. Wonder round the grounds and into the showroom to experience art in a makers setting. This is the 3rd exhibition held at the Rylance Showroom hosted by Stephen Rylance and India Hamilton.
Seasonal opening
Free entry
29/07/2022 - 13/08/2022
More Information
At the heart of the ironworks is a sustainable practice rooted in the process of maintaining and re-using old materials and traditional craftsmanship. Each artist understands the values of this in their art, either through re-using materials, capturing images of artefacts, and using traditional skills making things that are both beautiful and joyful.
Private View is Friday 12th 6-10pm.
RSVP on [email protected] or [email protected]
Throughout the weekend please feel free to explore the forge and bring a picnic.
August:

13th August 2022
10:00 - 18:00
Indoor

Outdoor

Family friendly

Parking
Location
Rylance Ltd
La Fosse, Le Grande route De Rozel
Jersey
St. Martin
JE36AY

You might also like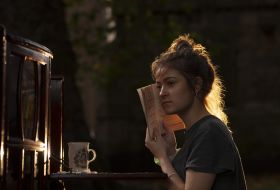 Experimental design artist Thomas Buckley (Royal Shakespeare Company and Magic Leap fellow) has been commissioned to bring the memories of some of the elders of our community to life in a fully interactive exhibition that will enliven all of your senses.
Free entry
Nov 11 2022 ‐ Nov 26 2022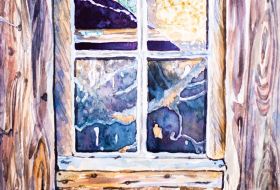 'ArtHouse Jersey Pop Up' is a series of six pop up art exhibitions featuring local artists scattered across the year that take place at our HQ. The project, 'Pop Up 5: with Lisa Jayne Troy, Lucy Fleming, Sophie de Faye' invites people to 'pop up' to our HQ at Greve de Lecq Barracks to enjoy the work of artists in our unique exhibition space.
Free entry
Oct 15 2022 ‐ Oct 16 2022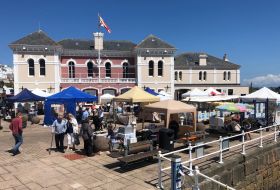 This regular artisans' market takes place in the pretty harbour village of St. Aubin in front of the parish hall, where you will find an array of local wares on display, including goods from producers and craft workers.
Free entry
Free for children
Apr 23 2022 ‐ Sep 17 2022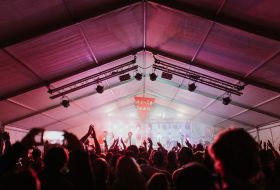 Full Circle Festival is a new forward thinking music and arts festival. The two-day boutique festival is set the beautiful surroundings of Coronation Park, featuring some of the finest talent of the underground music scene both locally and internationally.
from £45
Booking needed
Aug 27 2022 ‐ Aug 28 2022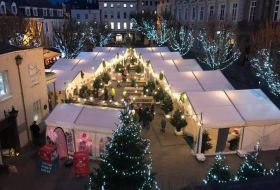 Gather your friends and family and immerse yourself in Christmas cheer at this year's Genuine Jersey Simply Christmas market in St. Helier's Royal Square. Showcasing over 50 of Jersey's finest artisans, Simply Christmas brings you a labyrinth of stalls oozing with festive magic, beautiful gifts and tasty treats.
Free entry
Free for children
Nov 24 2022 ‐ Dec 11 2022