Arts & cultural | Family friendly | Food & drink | Seasonal
Norman Market @ Corn Riots Festival
The Norman Market is returning to St. Helier from 28 September to 02 October. The traders will be set up on the Royal Square and will take part in the Corn Riots festivities over the weekend. Cheese, sausages, fruits, vegetables, cider, crepes and for the first time some Viking beers and a brioche stall will be on offer! A bientôt!
Seasonal opening
Free entry
Free for children
28/09/2022 - 02/10/2022
More Information
The Norman Market is a well-established event in Jersey which is all about bringing something different to the island and promoting the quality of Norman products. Maison de la Normandie et de la Manche is helping organise the Norman Markets every year sometimes taking part in the market themselves with a stall stocked with produce from Normandy that you can also find in their shop all year long in St. Helier.
For the first time, Normandie Tourism will come along with classic Norman produce to try, a music bus, some Viking beer, a brioche stall and of course our regular traders selling cheese, cider, sausages, fruits...
September:

28th September 2022
09:00 - 19:00

29th September 2022
10:00 - 19:00

30th September 2022
09:00 - 19:00

October:

1st October 2022
09:00 - 21:00

2nd October 2022
09:00 - 21:00
We are open:
September, October
Outdoor

Family friendly

Couples

Catering

Wheelchair access
Location
Maison de la Normandie et de la Manche
71 Halkett Place
Jersey
St. Helier
JE2 4WG

You might also like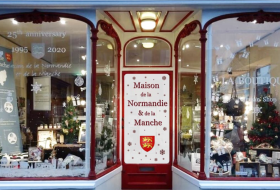 La Maison de la Normandie et de la Manche is the permanent representative office of the County Council of La Manche and the Regional Council of Normandy in the Channel Islands. Our purpose is to develop links and exchanges between those territories whether they entail economy, culture, tourism, sports... We also have a shop full of Norman products!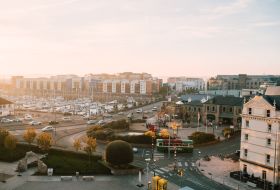 The Corn Riots Harvest Festival, also known as La Folle d'Avoût, brings the French Festival and the Fête du Jèrriais into a wider programme of events. Plans for 2022 are yet be confirmed, however we can expect a weekend of celebrations commemorating the major legislative reform that transformed society in Jersey.
Free entry
Sep 30 2022 ‐ Oct 02 2022