Music | Outdoor
Summer Night Sessions
Join Jersey Heritage for a 'Summer Nights Session' experience and see Mont Orgueil Castle in a completely different light. Ease yourself into the weekend with Ibiza sunset vibes within the walls of this historic site as we welcome back the 'Weekender' crew for this atmospheric live music event. BYO wine, picnic and blanket.
Seasonal opening
Free for children
Booking needed
Price: starting at £16.49
More Information
Enjoy relaxed DJ sets with Simon Gasston and Warren Le Sueur in the open air in the Middle Ward, beneath the towering strong-hold of the Castle Keep.
BYO wine, picnic and blanket.
This year's 'Summer Nights Sessions' are limited to one a month. With tickets in high demand, make sure you book yours now! Children under ten go FREE
Location
Mont Orgueil Castle
Gorey
Jersey
Grouville
JE3 6ET

You might also like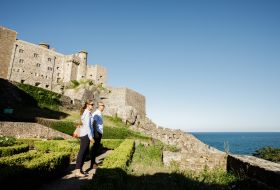 Mont Orgueil Castle, or Gorey Castle, has cast its imposing shadow over the beautiful fishing port of Gorey for more than 800 years. One of the finest examples of a medieval fortress in existence, Mont Orgueil is also a symbol of Jersey's national identity and independent character.
from £10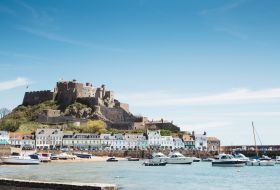 We are Jersey Heritage, our charity is dedicated to protecting Jersey's unique culture and heritage.