Arts & cultural | Family friendly | Festivals | Food & drink | Music
The Corn Riots Harvest Festival
The Corn Riots Harvest Festival, also known as La Folle d'Avoût, brings the French Festival and the Fête du Jèrriais into a wider programme of events. Plans for 2022 are yet be confirmed, however we can expect a weekend of celebrations commemorating the major legislative reform that transformed society in Jersey.
30/09/2022 - 02/10/2022
More Information
In 2021, the programme of events included a culinary and craft market in Beresford Street and Halkett Street; musical, theatrical and film shows in the Royal Square; exhibitions; talks; dance workshops; an inter-parish pétanque tournament; and a parade from Trinity Church to the Royal Square.
September:

30th September 2022
00:00 - 00:01

October:

1st October 2022
09:00 - 00:00

2nd October 2022
00:00 - 00:00
We are open:
September, October
Offers and events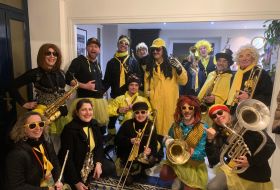 Coming from Granville (Normandy), the amazing "L'Etoile Cirée" Brass Band will perform in Jersey on Saturday 01 October during The Corn Riots Reenactment Parade. Don't miss the opportunity to dance on the tunes of this fun and colourful Brass Band from Granville!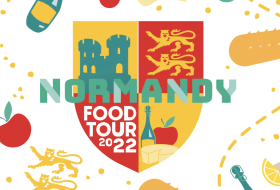 For the Corn Riots Festival, Normandy Tourism are coming to Jersey to present a selection of Normandy delicacies. They will also bring the Carpanorama, a special bus hosting a recording studio and a stage on its rooftop where the Norman band "For the Hackers" will perform on Saturday 01 October afternoon (more details to follow).
Free entry
Oct 01 2022 ‐ Oct 02 2022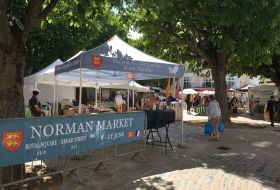 The Norman Market is returning to St. Helier from 28 September to 02 October. The traders will be set up on the Royal Square and will take part in the Corn Riots festivities over the weekend. Cheese, sausages, fruits, vegetables, cider, crepes and for the first time some Viking beers and a brioche stall will be on offer! A bientôt!
Free entry
Free for children
Sep 28 2022 ‐ Oct 02 2022