Sports | Outdoor
Trail Monkey – Double Top Ultra Marathon
The Double Top Ultra Marathon invites experienced marathon or trail marathon runners to challenge themselves along this momentous course, featuring dramatic coastal paths and breathtaking sea views.
Seasonal opening
Booking needed
30/04/2022
Price: £65 - £90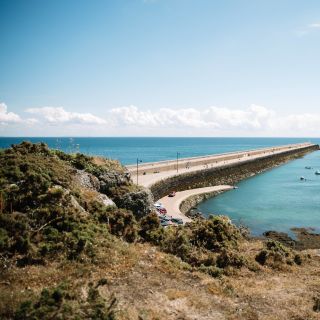 More Information
The Double Top Ultra Marathon starts at the iconic St. Catherine's Breakwater. Make your way to Grosnez through the dramatic, winding coastal path, looping out to L'Étacq before returning to the east. This is a long (and hugely rewarding) race with a 12 hour cut off - experience in completing a marathon or trail marathon is required.
There are currently no dates available for this listing. Please contact us for more information.