Family friendly | Health & wellbeing | Seasonal | Sports | Outdoor
Yoga with Kalimukti at Mont Orgueil Castle
Join Kalimukti for a yoga class at Mont Orgueil Castle, an 800 year old medieval castle that overlooks the stunning Royal Bay of Grouville and home to one of Jersey Heritage's most beautiful and historic sites. No yoga experience required, just come join us to move, breath and connect. Indoor and outdoor spaces depending on the weather.
Seasonal opening
Booking needed
23/09/2023 - 30/09/2023
Price: starting at £14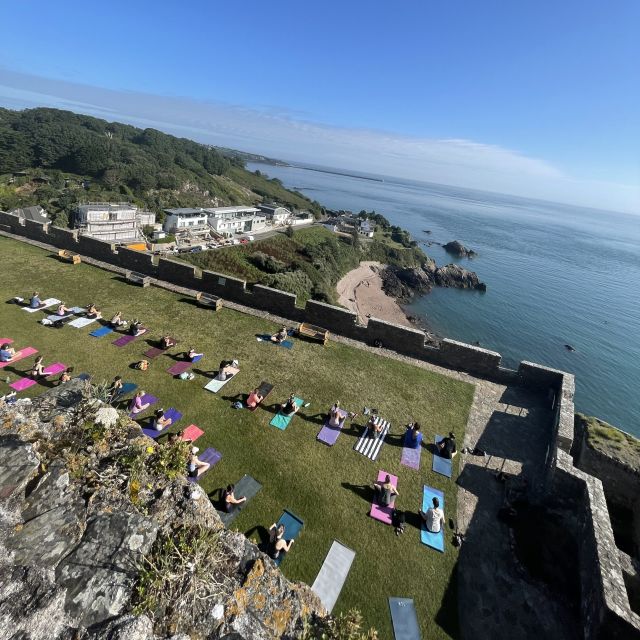 More Information
Bring your own mat or blanket and wear your sun protection if warm and layers if cold. Please advise the teacher before class begins if you have any injuries or concerns.
A minimum of two hours cancellation notice is required. Please note the attendance list will be shared with Jersey Heritage in line with their health and safety procedures.
Please note: 05 & 16 August will now be Pilates, rather than Yoga.
September:

30th September 2023
09:00 - 10:00
We are open:
May, June, July, August, September, October
Outdoor

Family friendly

Couples

Parking
Location
Mont Orgueil Castle
Castle Green
Jersey
Grouville
JE3 6ET