Restaurant
Mino's Restaurant
When you want to be treated to the finest dining experience possible, choose a restaurant that serves a variety of delectable, fresh food in a welcoming and stylish environment. Mino's Restaurant is situated in the historic maritime parish of St. Helier, delighting guests by serving up mouth-watering Italian, Mediterranean, and French cuisine.
Cuisine: Desserts & ice cream | Italian | Spanish | Seafood | French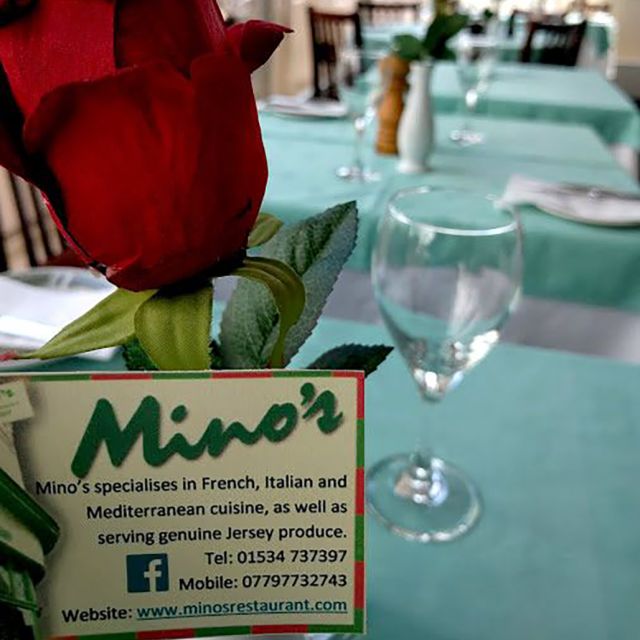 More Information
From our diverse a la carte menu to an array of homemade desserts, you are sure to find a dish that sends your taste buds to a flavourful paradise.
We are open all year round.
Location
Mino's Restaurant
66 Bath Street
Jersey
St. Helier
JE2 4SU