In Jersey you're never more than 10 minutes from the sea, so it's easy to make a splash in the island break. Traverse Jersey's rugged shoreline at sea-level and discover a coastal playground brimming with adventures. Feel the rush of a jet ski expedition, find your balance on a SUP or enjoy a tranquil kayaking trip exploring hidden bays and encountering rare wildlife. Whatever floats your boat, you'll find it in Jersey.
Fancy a paddle?
Go afloat and try your hand at kayaking and paddleboarding in Jersey. You'll find that the island is full of people ready to take you on a coastal adventure.
Wet your appetite for on the water fun.
Give coasteering a go.
Navigate Jersey's shoreline, scrambling, jumping and climbing your way through gulllies and across cliff faces.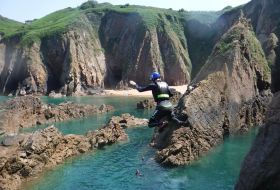 Join Jersey's most experienced adventure guiding company on a coasteering expedition at Grève De Lecq. Jersey's original and longest serving coasteering company will guide you safely by scrambling, climbing, jumping and swimming to the hidden gem of the secret beach.
Booking needed
Oct 01 2021 ‐ Oct 01 2022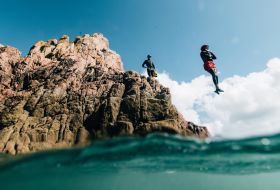 Classic Coasteering is a fusion of rock climbing, scrambling, swimming and supervised cliff jumping. It is a perfect way to appreciate Jersey's natural coastline and wildlife, whilst experiencing a real adrenaline rush! Greve De Lecq is a great location for Coasteering and is a classic route that is a must for locals and visitors alike.
Booking needed
Mar 01 2022 ‐ Oct 31 2022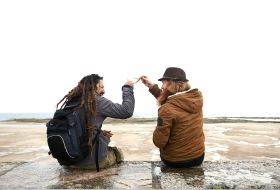 Wild Adventures is an adventure company that provides adventure activities in Jersey as well as overseas. Jersey is a playground for the adventure enthusiast with a great variety of outdoor pursuits to choose from. With towering sea cliffs, stunning coastline, and award-winning beaches, we cater for all abilities.
from £25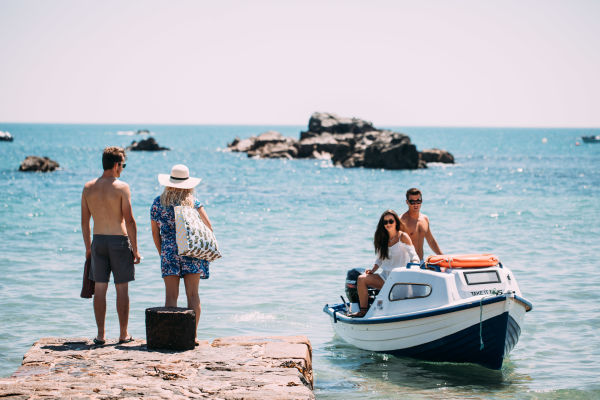 Explore Jersey's beaches.
In Jersey, you're never more than ten minutes from the sea. From the golden sandy bays of the south, the Atlantic waves of the west coast and the sheltered coves and hidden rock pooling spots of the north and east, Jersey's beaches are your playground to explore.
Explore trip ideas and inspiration.
More watery fun for your island break.