Breathe in fresh sea air and explore the coast by stepping aboard for a voyage of discovery. Become a salty sea dog with a group of hearty seafarers as you traverse the island's coast. Venture offshore to uncover Jersey's archipelago or treat yourself to a luxury boating tour complete with champagne and delicious dining. Or how about reeling in your supper straight from the sea? It doesn't get much fresher than that!
Dive in to find the trip that will float your boat.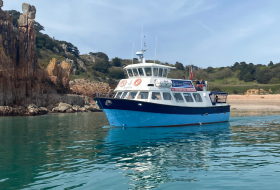 Jump on board the Jersey Duchess to see the island from a different perspective! We offer daily boat tours, sunset tours, events and private charters along the southwest coast.
from £13.00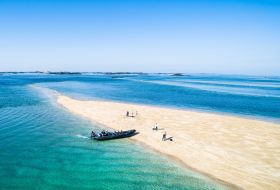 RIB boat trips around Jersey's beautiful coastline, offshore reefs and surrounding waters. Seafaris include Les Ecréhous, Les Minquiers, north coast and caves, France for lunch or dinner, dolphin spotting and so much more. Suitable for all, whether it's scenery, wildlife or an adrenaline fix, there is a Seafari for you.
from £30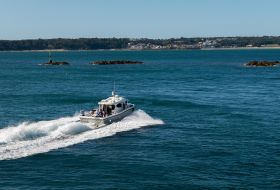 What better way to experience the ocean around Jersey's wonderful coastline than taking to the seas for a day of fishing. Complete beginners or experienced anglers are all welcome on board for some the best offshore fishing Jersey has to offer. You'll be lead on an aquatic adventure with two of Jersey's finest skippers, Tony and Oliver Heart.
from £40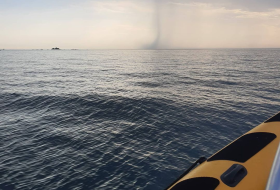 Nauti Buoy offer private RIB tours around Jersey, the Ecréhous, Minquiers and France. Maybe a trip to Carteret for lunch or an evening meal? How about a day trip to Guernsey, Sark, Chausey or Herm? We can schedule a trip built around your own specific requirements.
from £38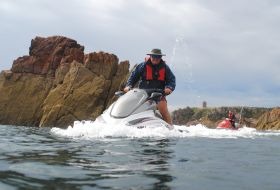 The Jersey Sea Sport Centre is one of the largest and longest established Jet Ski centres in Europe (since 1983) and is licenced by the Jersey Maritime Authorities. We offer Jet Ski experiences, Jet Ski Adventure escorted coastal tours, water skiing, wakeboarding, donut rides and speed boat trips. Wetsuits, buoyancy aids and all equipment supplied.
from £30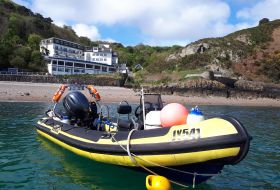 We are a PADI scuba diving resort. the oldest dive shop in Europe in fact. We are located on the North coast in beautiful Bouley bay. We also offer paddle boarding lessons and hire even SUP yoga, RIB trips, and snorkeling.
from £20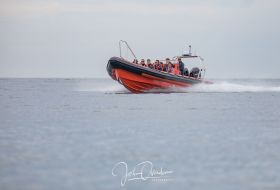 Take an adventure aboard our 12 seater RIB to destinations that thrill and relax whilst experiencing the beauty that Jersey, France and other islands have to offer. Indulge in delicious French cuisine in Carteret, wonder in the magnificence of our local dolphin and seal wildlife, swim in crystal clear waters and so much more.
from £35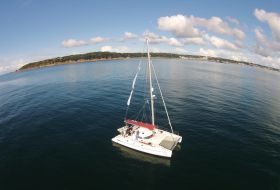 Come for an eco friendly sail with Go-Sail on either a scheduled catamaran charter, 10 pax, or on one of our bespoke private charters on any one of our yachts. Perhaps you would like to bareboat charter, you can with a membership and if you don't have the qualifications we can help you as the Channel Islands only RYA sail and power Centre.
from £50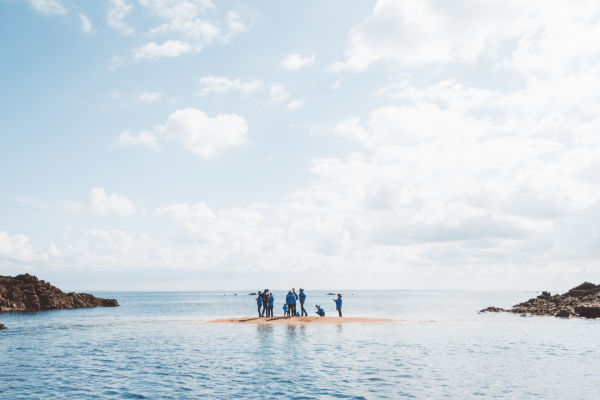 Explore Jersey's archipelago.
Discover a world apart just off Jersey's coast. A short ride in a RIB will speed you out to Les Ecréhous and Les Minquiers, some of the largest unexplored areas in Europe where miles of reefs, sandbanks and rocky islands are revealed at low tide. Make sure to include a trip to these iconic, other-worldly islands on you Jersey wish list.
You can't help but be inspired by Jersey's coast.
Explore more ways to experience sea, sand and submerged landscapes on your island getaway.