Breathe in fresh sea air and explore the coast by stepping aboard for a voyage of discovery. Become a salty sea dog with a group of hearty seafarers as you traverse the island's coast. Venture offshore to uncover Jersey's archipelago or treat yourself to a luxury boating tour complete with champagne and delicious dining. Or how about reeling in your supper straight from the sea? It doesn't get much fresher than that!
Dive in to find the trip that will float your boat.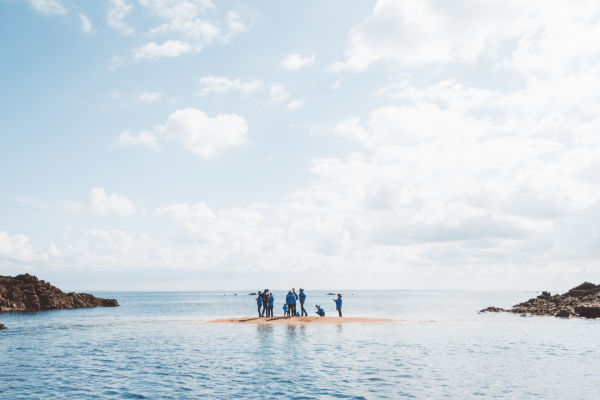 Explore Jersey's archipelago.
Discover a world apart just off Jersey's coast. A short ride in a RIB will speed you out to Les Ecréhous and Les Minquiers, some of the largest unexplored areas in Europe where miles of reefs, sandbanks and rocky islands are revealed at low tide. Make sure to include a trip to these iconic, other-worldly islands on you Jersey wish list.
You can't help but be inspired by Jersey's coast.
Explore more ways to experience sea, sand and submerged landscapes on your island getaway.