Tours
'Champagne' & Oyster Tour
'Champagne & Oyster' Tours can include as little or as much as you wish to learn about oyster production and its history. Travel to the depths of Seymour Oyster's oyster beds, meet some of our 14 million oysters see how oysters are cultivated by one of the oldest farming families in a picturesque, historic setting.
Duration: 1-2 hrs
Price: starting at £45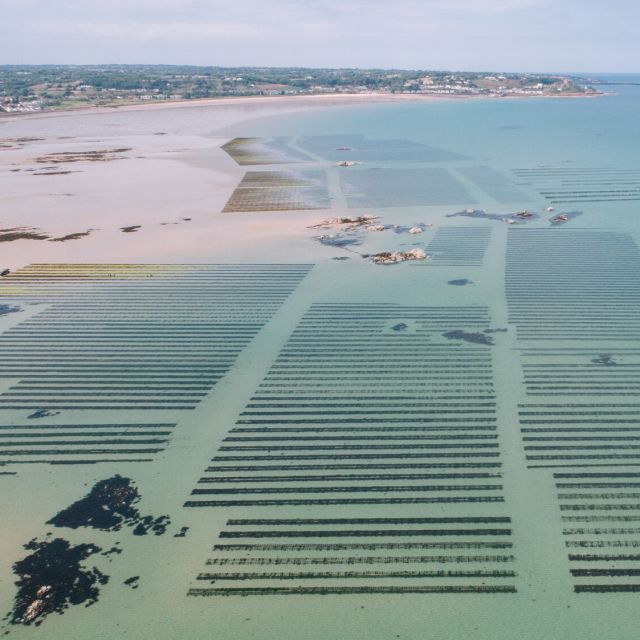 More Information
Our oyster beds are set in tranquil crystal clear waters in an attractive coastal landscape which is cradled with views of France on a clear day. Imagine how on a high tide there would be perhaps ten metres of water above you! This is an ever changing environment which varies from hour to hour.
Tours cost £45 per person - if you would like a tailor-made tour, that can be arranged ahead of time. Tours can last upward of 2 hours but can be less or more depending upon the individuals on the day. They include champagne or sparkling wine and of course a taste of our crop! Water is also provided.
Please note that our tours are dependant on local tide times, so we only run a select number of sessions each month. These stated dates will vary from each month, so be sure to get in contact and your unique island experience today!
Outdoor

Family friendly

Couples

Parking
Location
Seymour Oyster
Seymour Slipway
La Rue Du Puits Mahaut
Grouville
JE3 9BU