Tours
Guided Walk – St. Helier: Capital & Character
During the two hour tour, your local guide Sue will take you on a journey through the streets of St. Helier to give you an insight into the character of this beautiful island. Steeped in history from the marshy sand basin of prehistoric time that later became St. Helier, to the emergence of the modern town.
Duration: 1
Price: £10
More Information
Every month the tour will be a little different, so expect the unexpected! This is how the character of Jersey was formed in oh... so many different ways. From Royalists & Parliamentarians; Stuarts, Georgians & Victorians; Fishing & cider. These are just a few of the themes. You can look on the website for more information. This walk takes place every month from April until September. It will start at 10:30am in the Royal Square and finish 2 hours later. These walks must be booked in advance through the website or by emailing Sue.
Prices:
£10 - 1.5 hour walking tour
£15 - 2 hour walking tour
August:

24th August 2022
10:30 - 12:30

28th August 2022
10:00 - 12:00

31st August 2022
10:30 - 12:30

September:

14th September 2022
10:30 - 12:30

25th September 2022
10:00 - 12:00

28th September 2022
10:30 - 12:00

October:

9th October 2022
10:00 - 12:00
Outdoor

Family friendly

Couples
You might also like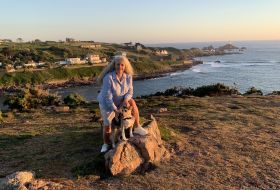 Sue is a qualified tour guide, born and raised in Jersey, with a family history that goes back to the 1300s. Sue is passionate about providing the experience of Jersey and specialises in looking at Jersey through the ages and uncovering the footsteps of the ancestors, as you take in the island's most meaningful places and moments through history.
from £10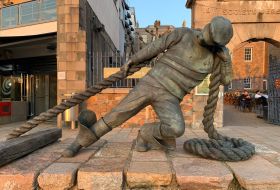 Discover St. Helier! Every Sunday morning one of our qualified guides will take you on a journey through the fascinating history and culture of Jersey.
from £10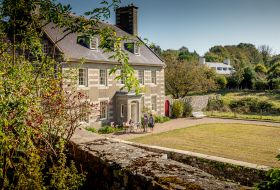 The National Trust for Jersey currently safeguards a variety of historic buildings including cottages, farms, water mills and military buildings; and currently manage over 170 important natural and historical sites. Whilst the Trust's historic building work is well known, the majority of Trust sites are parcels of land managed for wildlife.