Tours
Seaweed Foraging – Wild Vegetables of The Ocean
Green, brown, delicate, bold and sometimes smelly, seaweeds often remain unnoticed. They are, however, an essential ingredient in sushi, miso soup, jellies, and sweets. Discover their value on a gentle coastal walk with an expert local resident.
Duration: 2
Price: £20
More Information
Jersey has over 200 species of seaweed, all of them healthy, great to bake with or to use as condiments to bring the sea to your kitchen. We'll show you how to find them. Private walks are possible on other dates - subject to low tides. Visit our website to book online.
August:

31st August 2022
14:45 - 16:45

September:

28th September 2022
13:45 - 16:45

October:

14th October 2022
14:45 - 17:45

November:

25th November 2022
12:15 - 15:15
Outdoor

Family friendly

Couples
Inclusion, BSL and Autism trained staff. Please contact us in advance to discuss any special requirements. We will endeavour to enable you or your group to have an enjoyable activity.
Location
The meeting point is confirmed when you book online.
Ackaless, La Grande Route de la Cote
Jersey
Grouville
JE2 6FW

You might also like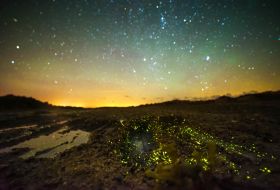 Enter a world where the ocean disappears to the horizon and we are all visitors. Explore rock pools on a guided walk into Europe's largest rocky inter-tidal zone. Walks to Seymour Tower are also called "moonwalks". Discover Jersey's wilderness with local guides who have explored this wonderful coast for many years.
from £9