Slow down to the island's pace of life and take your own tour of Jersey. Small in square miles but big in places to go and things to see; Jersey's close proximity makes it easy to fit plenty into your island break, and we've made it even easier to figure it all out with our self-guided tours. Whether you choose to bike, walk, bus or drive around the island, you'll soon be discovering country lanes that open up to cliff top views, miles of country lanes, tucked away lunch stops and a layer upon layer of stories to get lost in.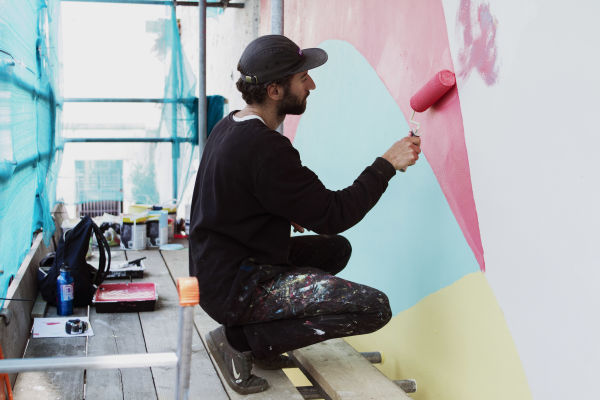 St. Helier art trail.
Discover art splashed on the walls of Jersey's capital, St. Helier as you make your way around town finding creative corners and glorious galleries. The trail was produced by ArtHouse Jersey and tells a bigger story of island creativity.
Go on… get out and paint the town on your Jersey holiday.
Self guided heritage tours and trails.
Hit the road by car or bike and experience a delightful journey, capturing the stories of Jersey's Heroes, Myths and Legends that help to make Jersey such a unique place.
Discover five downloadable self-guided tours that'll take you on a voyage of discovery on your island break.
Delve into Jersey wartime past.
Discover self guided trails that take you on a journey from Occupation to Liberation.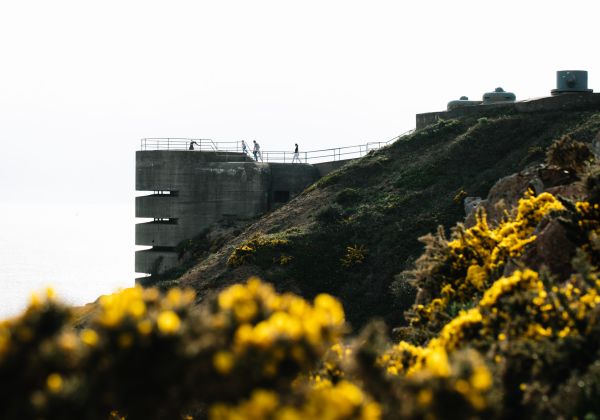 Occupation trail.
The Occupation has left an extraordinary legacy on Jersey, with hundreds of concrete bunkers, walls and tunnels ringing the coast and scattering the island's interior. Exploring, you will find most of these remarkable structures still in place, some preserved, most derelict. Collectively, they represent the finest range of World War Two fortifications found anywhere in the world. Explore relics of the past and discover the big story of our little rock.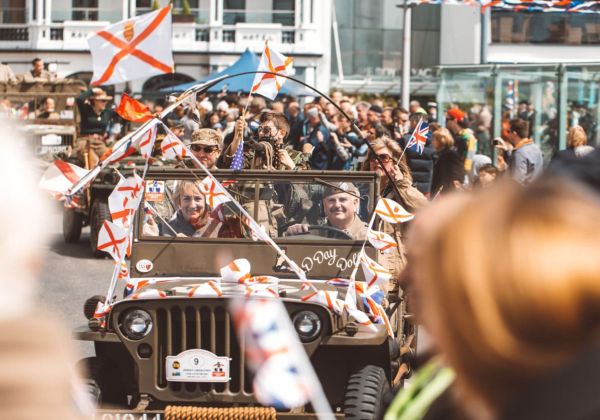 Liberation trail.
After five years of occupation, liberation came to Jersey on 09 May 1945 – Liberation Day, an event still celebrated in Jersey with an annual bank holiday and festivities that mark this momentous occasion.
As you wander the streets of St. Helier, and explore further corners of the island, discover daring stories of resistance, occupation and liberation for each of the landmarks on the trail.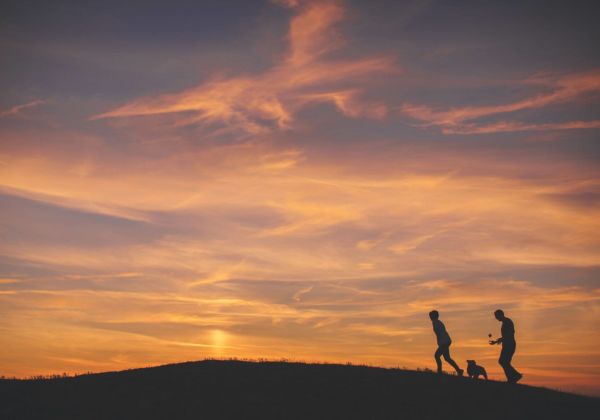 Head out on your own adventure.
Jersey may be small but there are plenty of ways to fill your island getaway. With over 350 miles of lanes and trails to explore you won't be short of places to go and things to discover.
Find your stride.
Saddle up and explore by bike. Jersey is laced with quiet cycle-friendly routes that take you through farm, field and coast and lead you to some of the best views in Jersey. Or lace up and set out on foot for a walking holiday in Jersey.
Discover a range of self-guided routes to experience by bike and foot.
Stop off and refuel.
As you venture your way around the island making discoveries, be sure to make some pit stops and get a real taste of island life.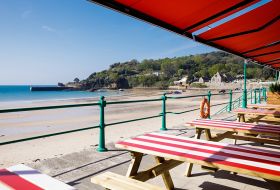 Right on the seafront at St. Brelade's Bay, the flagship Jersey Crab Shack restaurant offers relaxed island-inspired dining with spectacular panoramic views. The small and big plate menu provides flexible ordering with plenty choice, from traditional fish and chips to vegan and vegetarian options.
Book online
Delivery & takeout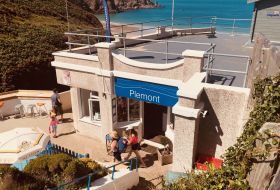 A family run business, very popular with both locals and visitors. The café prides itself on using Genuine Jersey produce whenever possible. It boasts incredible views and fabulous food. Located right at the forefront of the beautiful Plémont Bay.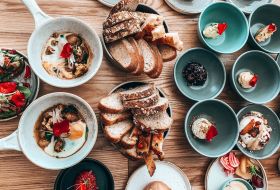 The Yard is a neighbourhood coffee bar and eatery. Our food is creative, thoughtful and honest and our dishes are centred around the changing seasons. We believe beautiful food is born of beautiful produce. We work closely with our local farmers, growers, artisans and suppliers to bring the very best to each dish and drink we serve.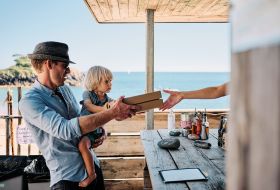 A family run café, located right on the beach at Portelet Bay. The café specialises in authentic wood fired pizza as well as seasonal fresh fish during high season and salads always using locally sourced produce wherever possible.
More inspiration for your self guided Jersey break.