Jersey is een uitzonderlijk eiland en u kan er tal van unieke accommodaties ontdekken waar u in uw eigen tempo vakantie kunt vieren. Zo kunt u glamperen, kamperen, moderne appartementen huren of verblijven in een historisch kasteel vol met Jersey's geschiedenis. Misschien duikt u liever in een privézwembad of steekt u uw tenen in het zand terwijl u vanuit uw villa het strand opwandelt. Ervaar de sfeer van een verblijf op het erfgoed van dit eiland. Kiest u voor een historisch fort, een oude radiotoren op de rand van een klif of logeert u liever in een boot gebouwd in de stijl van de jaren '30?
Wat u ook kiest, u zult de perfecte uitvalsbasis vinden voor uw zorgeloze vakantie op Jersey. Quarantaine, testen of reisformulieren zijn niet meer nodig voor aankomende bezoekers.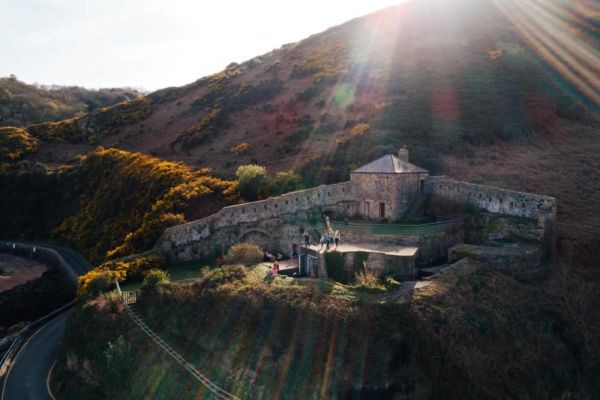 Voel u thuis op het eiland.
Of u nu een vroege vogel bent of een uitslaper; op zoek bent naar een actieve vakantie of juist komt voor rust en ontspanning- het mooie van een zelf-catering vakantie is dat u alles in uw eigen tempo kunt doen. Als vakantie voor u vrijheid blijheid betekent en u zelf het liefst bepaald hoe uw dag eruit ziet, dan zullen de zelf-catering opties van Jersey u zeker bevallen.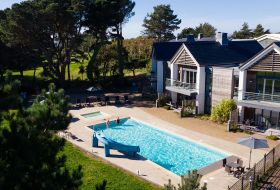 At Les Ormes, we mix high quality self-catering accommodation with superb onsite facilities. We have created a unique environment with a trampoline and activity park, golf course, swimming pools, kids' activities and so much more right on your doorstep. A guaranteed fun-filled experience, no matter what your age.
from £150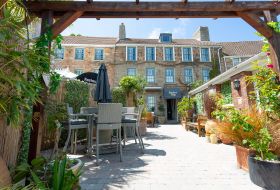 A recently refurbished self-catering haven, offering five brand new, luxury apartments with idyllic views over the beautiful St. Aubin's Harbour. Located in the heart of St. Aubin's, we are perfectly positioned amongst an array of amazing shops, bars and restaurants. There is guest parking, and a beautiful courtyard to sit in and relax.
from £260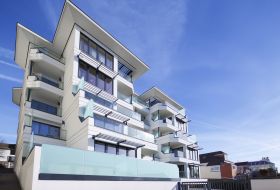 Merton Suites offer the freedom and privacy of an apartment, with the convenience of a hotel. The suites are located adjacent to The Merton Hotel and provide 28 units that present modern, stylish accommodation for visitors to Jersey and locals on staycation.
from £90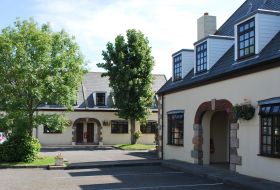 The Uplands Apartments offers individual self-catering units in an apartment only complex of twelve, owned and operated by the long established Morvan Hotels Group. It is situated in an elevated location within walking distance of the centre of St. Helier and also provides easy access to the countryside for relaxing country walks.
from £100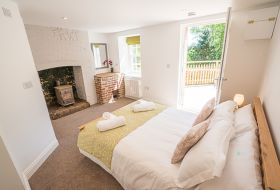 This lovely 4 bedroom property includes a 3 bed main house and a 1 bed annex (Maison Lavage). This property has been newly re-built in a sympathetic but modern style to suit the farmstead that it is situated within, which dates back to 1611. The property is surrounded by its own wooded and farm land, making Bleue Lune a quiet and peaceful location
from £188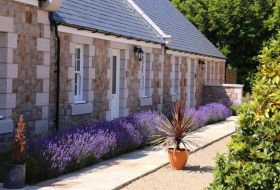 La Place Country Cottages is a select development of 12 luxury self-catering cottages And 4 newly built Terrace Mews Self-Catering in the style of a traditional Jersey Courtyard. Situated in the tranquil heart of the breathtakingly beautiful countryside, the Country Cottages are also just a short stroll from the picturesque harbour in St. Aubin's.
from £150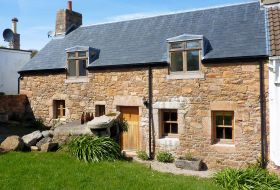 Originally a single storey fisherman's cottage built in the 17th Century and has been extended to provide a spacious three bedroom, two bathroom holiday home, with full amenities. The cottage is in a country and coastal location surrounded by farmland. To the rear is an open garden area and parking.
from £142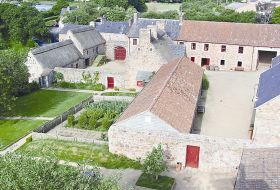 Nestled amongst the thatch and granite of a 15th Century farmstead, Hamptonne Cider Barn Apartment provides an idyllic family holiday in the heart of Jersey's countryside. A memorable setting for a relaxing family break or romantic getaway. The Cider Barn apartment is one of two well-appointed apartments which can jointly accommodate 10 people.
from £166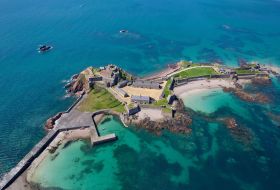 Sitting one mile off the coast of Jersey's main town of St. Helier, the castle apartment sits within one of Jersey's most iconic locations surrounded by the sea twice a day. The apartment, split over two levels, with a recently refurbished kitchen and shower room on the lower level, the apartment sleeps up to six people.
from £154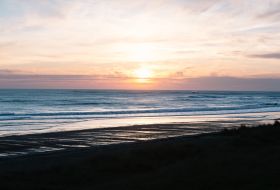 This historic Martello Tower has been restored with all modern conveniences. Sleeping up to 12 guests in an open plan living space, this property is a jewel within the bay of St. Ouen. It has a fully equipped kitchen, comfortable lounge area with flat screen TV with Freesat, spacious dining area and a fantastic roof terrace with 360 degree views.
from £245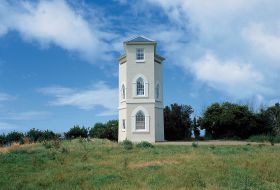 Nicolle Tower was built as a folly in 1821 with two floors, with the third floor being added in 1943 during the German Occupation which served as an observation point due to the vast views that the tower enjoys. These modifications have been kept and can still be seen today as they represent the historical fabric of the building.
from £78
This stunning three bedroom detached holiday home is majestically perched on the very edge of the island on the east coast, with uninterrupted sea views across to France. The views are equally exceptional from both of the ground floor bedrooms and large open-plan living area, whilst the view from the terrace may be the very best in Jersey.
from £263