Fügen Sie Ihrer Reise einige Orte hinzu, indem Sie auf die Herzsymbole klicken, und aktualisieren Sie dann die Seite, um Ihre Reise zu speichern oder mit Freunden zu teilen!
Unterkunft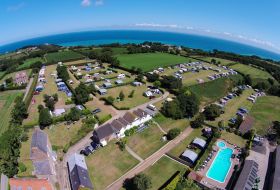 Rozel Camping Park is a well-established family owned and managed park offering exceptional value and service to our clients. It has been run by the Germain family for over 45 years and has been awarded with five Pennants by the AA with a very high quality score of 89%.
von £16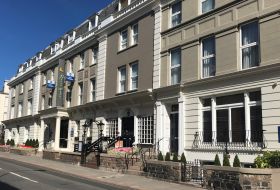 One of the principal hotels in Jersey, the Best Western Royal Hotel is rated as 3 Silver Stars by the AA and is ideally located only a few minutes walk from the pedestrian shopping areas of St. Helier. This traditional 89 bedroom hotel boasts a range of upgrade rooms from executive, balcony or patio access and suites for the convenience of guests.
von £99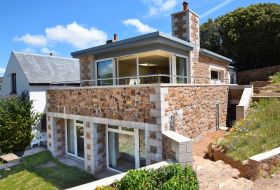 The four bed, three bathroom villa combines a rustic location and convenience, complimented by the untouched beauty of Beauport bay. In contrast the sweeping sands of St. Brelade's bay offers a varied choice of eateries, bars and beach facilities. Supermarkets, shops and sports centre are a short drive.
von £154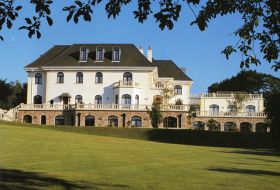 Chateau Vermont is a truly magnificent school group accommodation facility, run by the Jersey Academy of Music, a non-profit local charity. Key features include: six en suite bedrooms accommodating up to 40 beds, 15 teaching rooms of different sizes, a large lecture/recital hall, dining room, games room, extensive lawns and grounds.
von £27
Aktivitäten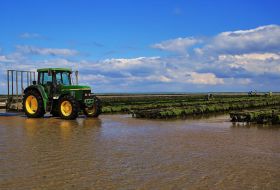 Experience something different. Venture into the depths of Seymour Oyster beds, enjoy the crystal clear waters and experience the wonderful world of oysters. Enjoy a walk in this magical environment with one of Jersey's photographers and learn how we cultivate oysters in a scenic environment on one of the most extensive tidal ranges in the world.
von £35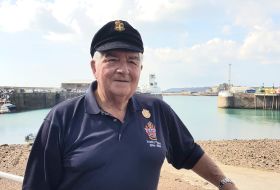 An opportunity to join a former Jersey Harbour Master, a Bronze Award accredited guide, for a stroll around St Helier Harbour. Hear about its history and nautical traditions. The tour explores some of the lesser-known areas of the harbour and is indispersed with the occasional maritime anecdote. The start point is 300m from Liberation Bus Station.
von £11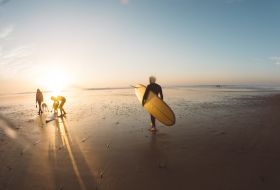 A fun and friendly surf school in the heart of Jersey's surfing community. We are the most central surf school in the bay, providing quality instruction with a focus on safety in and out of the water. Popular with locals and fun and informative for visitors. We can cater for all abilities, confidence levels and age groups.
von £20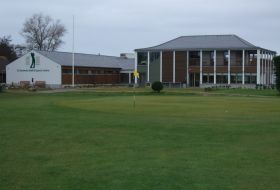 If you fancy a round of golf, a game of tennis or Padel tennis when you're on holiday; look no further than St. Clement's Golf and Sports Centre. The golf course offers a testing 9-hole par 33 parkland course of 2637 yards, so come and play the most southerly golf course in the British Isles!. Don't worry about equipment – it can all be hired.
von £10
Sehenswürdigkeiten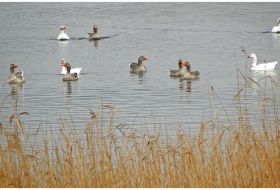 Perfectly situated overlooking St. Ouen's Pond, the Wetland Centre gives you and your family an opportunity to not only view the interesting and diverse bird life found at La Mare au Seigneur, but also to learn about the reserve's wildlife and rich history, safeguarded by the National Trust for Jersey since 1975.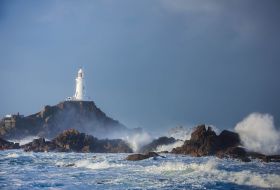 Discover the iconic La Corbière Lighthouse in Jersey. It's not just the architecture of this striking white lighthouse that draws the eye. It's also the location - towering over Jersey's south-western corner, flanked by rocks and reached by a causeway.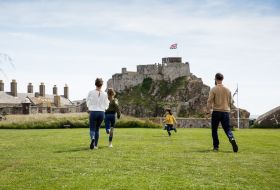 Strategisch günstig auf einer Insel in der St Aubin's Bay erbaut, war Elizabeth Castle über mehr als 400 Jahre die bedeutendste Wehranlage zur Verteidigung von Jersey. Mit einem Amphibienfahrzeug (Fähre) oder bei Ebbe zu Fuß über einen Dammweg gelangen Sie zur Burg. Elizabeth Castle ist der ideale Ort, um in Jerseys Geschichte einzutauchen.
von £8.25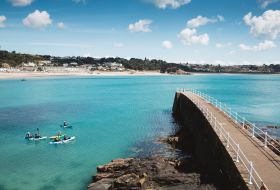 This beautiful Jersey beach at St. Brelade's Bay is one of island's most popular, loved by visitors for its golden sand and safe swimming. If you're visiting the island, you'll find plenty to do at St. Brelade's beach including family friendly activities, watersports, beach cafés and seaside restaurants, beach walks and plenty of sunbathing spots.
Kostenloser Eintritt
Für Kinder kostenlos
Essen & Trinken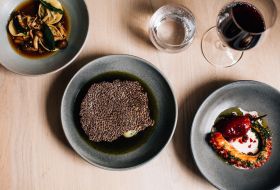 Number 10 has become a local institution synonymous with divine and decadent culinary experiences, brought to you by local chef Joseph Baker, a successful 'Great British Menu' competitor. Number 10 offer modern British and European food with a focus on utilising the very best seasonal and local produce that is treated with care and imagination.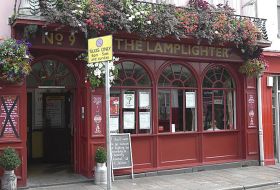 An amazing traditional pub with a fantastic range of beers, real ales, ciders with an exceptional range of whiskeys that you wont find on the island elsewhere. We have amazing, friendly staff ready to serve you great drinks and great conversation all night. The Lamplighter is a very popular town pub, with a lot to offer.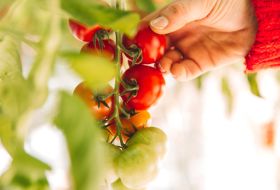 Viva Pizza is an independent pizzeria and restaurant located in the Apollo Hotel. Pizza lovers will particularly adore our selection of tasty pizzas from bona fide classics such as the reliable Margherita to mouth-watering vegetarian Fiorentina's and spicy pork meat feasts.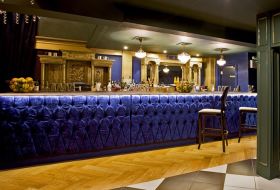 Ce Soir is the Parisian cousin of the secretive Blind Pig. It shares its decadent ambient period in time, with a bold and beautiful repertoire of sites across idealistic Paris. Ce Soir is a rather confident showboat; eccentric, opposed to The Blind Pig's speakeasy, secret hideaway down a back ally.
Touren & Aktivitätssitzungen