Fügen Sie Ihrer Reise einige Orte hinzu, indem Sie auf die Herzsymbole klicken, und aktualisieren Sie dann die Seite, um Ihre Reise zu speichern oder mit Freunden zu teilen!
Aktivitäten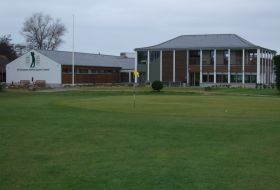 If you fancy a round of golf, a game of tennis or Padel tennis when you're on holiday; look no further than St. Clement's Golf and Sports Centre. The golf course offers a testing 9-hole par 33 parkland course of 2637 yards, so come and play the most southerly golf course in the British Isles!. Don't worry about equipment – it can all be hired.
von £10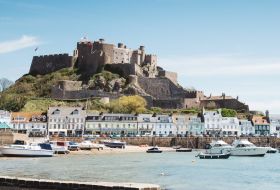 Founded 119 years ago, we have been a family owned business for several generations. Our management team have over 150 years of coaching experience. All our uniformed driver guides are well versed and provide live commentary about Jersey and its unique history. Our modern fleet has seating capacity for 14 to 43 passengers.
von £12.50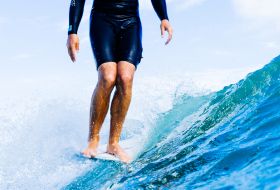 Little Joe's is known for being a surf school that cares. Our mission statement is bringing children down to the beach to discover and learn the importance of being outdoors, learning not just about the sea and beach safety, but learning from the environment around them – using St. Ouen's Bay as the ultimate classroom.
von £15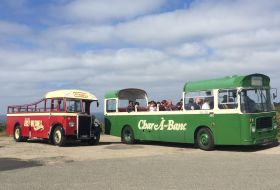 Specialising in personalised island tours, private hire and transfers, we provide transport with a difference. We are a young, up and coming business with a real passion for our vintage vehicles, as well as our modern fleet and love showing off our beautiful island.
von £7.50
Sehenswürdigkeiten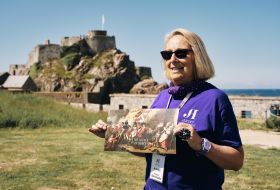 Strategisch günstig auf einer Insel in der St Aubin's Bay erbaut, war Elizabeth Castle über mehr als 400 Jahre die bedeutendste Wehranlage zur Verteidigung von Jersey. Mit einem Amphibienfahrzeug (Fähre) oder bei Ebbe zu Fuß über einen Dammweg gelangen Sie zur Burg. Elizabeth Castle ist der ideale Ort, um in Jerseys Geschichte einzutauchen.
von £9.45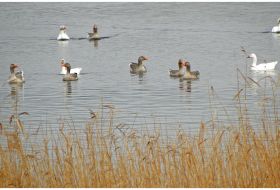 Perfectly situated overlooking St. Ouen's Pond, the Wetland Centre gives you and your family an opportunity to not only view the interesting and diverse bird life found at La Mare au Seigneur, but also to learn about the reserve's wildlife and rich history, safeguarded by the National Trust for Jersey since 1975.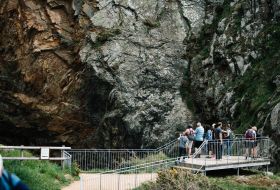 Descend a winding path passing a sinister statue, to discover the Devil's Hole; an impressive and strangely eerie blowhole that has been eroded into Jersey's coastline over the millennia.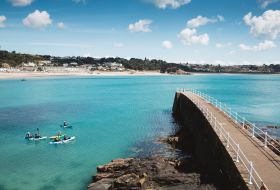 This beautiful Jersey beach at St. Brelade's Bay is one of island's most popular, loved by visitors for its golden sand and safe swimming. If you're visiting the island, you'll find plenty to do at St. Brelade's beach including family friendly activities, watersports, beach cafés and seaside restaurants, beach walks and plenty of sunbathing spots.
Kostenloser Eintritt
Für Kinder kostenlos
Veranstaltungen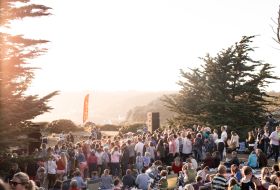 Enjoy live music in the beautiful natural setting of Mont Grantez headland overlooking St. Ouen's Bay. Bring a picnic and enjoy fantastic live music as the sunsets and celebrate the summer solstice – the longest day of the year. This is the ultimate way to experience the delights of Jersey at this very special time of year.
Kostenloser Eintritt
Jun 16 2023 ‐ Jun 17 2023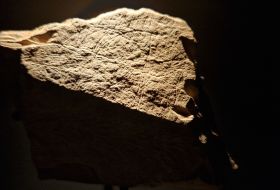 This display tells the story of the pioneer people, and investigates the meaning of mysterious stones found in Jersey, which have been described as the earliest art forms to have yet been discovered in the British Isles.
von £7.85
May 27 2023 ‐ Dec 31 2023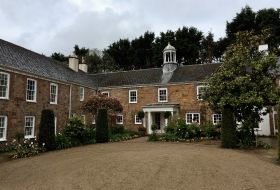 These exceptional gardens include a woodland walk, a stream and small lake, a Mediterranean style garden and a herb garden. The main garden, with its panorama of lawns and gloriously colourful beds, is truly spectacular. Elegant statuary is a feature throughout. Delicious cream teas will be available.
von £5
Für Kinder kostenlos
Jun 18 2023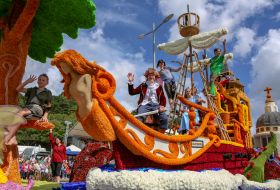 Let the Battle Commence! Enjoy the spectacle of flower festooned floats, musicians, dancers and entertainers providing a tremendous atmosphere in the Grand Day Parade. The Jersey Battle of Flowers is a floral parade event held over two days, a day parade and a moonlight parade. (Friday 11 - Saturday 12 August 2023)
von £9
Reservierung nötig
Aug 11 2023
Touren & Aktivitätssitzungen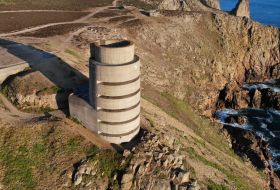 Join Jersey War Tours and visit WW2 bunkers, which are not usually open to the public. JWT will show you how Jersey was made into an impregnable fortress and help you appreciate what the Third Reich was able to create with slave labour.
von £150
Reservierung nötig
May 27 2023 ‐ Dec 20 2023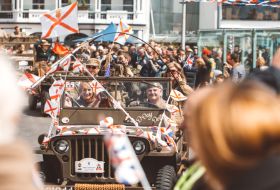 The Channel Islands were the only part of the British Isles to be occupied by German forces in WW2. The five-year occupation came to an end on 09 May 1945, which is now known as Liberation Day - an event still celebrated in Jersey with an annual bank holiday and festivities that mark this momentous occasion.
Kostenloser Eintritt
May 27 2023 ‐ Dec 31 2023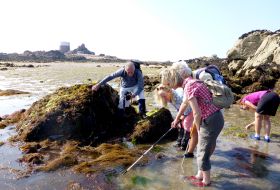 Discover a marine world that is hidden beneath the ocean and only appears on the lowest tides of the year as we walk one mile from shore to Icho Tower. Venture into Jersey's very own wilderness, which is covered by some of the highest tides in the world, on a marine exploration with a local trained guide. Also called "Moonwalks", our walks are in the daytime, and the seabed is more than just a barren lunar-like landscape.
von £12
Reservierung nötig
Aug 04 2023 ‐ Aug 31 2023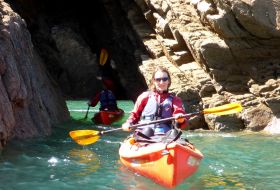 Discover the hidden coastline of Jersey on a sea kayak tour. Our choice of user-friendly sit-on-top kayaks means you'll quickly master the basics. Accompanied by local staff who are passionate about kayaking, explore remote beaches and wonderful coastline. All the time, we'll keep our eyes open for different seabirds and marine life. Suitable for all ages and abilities. Novices & families are welcome.
von £43.50
Reservierung nötig
May 27 2023 ‐ Nov 05 2023