Fügen Sie Ihrer Reise einige Orte hinzu, indem Sie auf die Herzsymbole klicken, und aktualisieren Sie dann die Seite, um Ihre Reise zu speichern oder mit Freunden zu teilen!
Sehenswürdigkeiten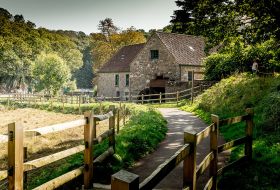 Located in one of Jersey's most picturesque valleys, Le Moulin de Quétivel is the only surviving working watermill in the island. Surrounded by water meadows, a visit to the mill will give you a fascinating insight into Jersey's agricultural and industrial heritage.
von £4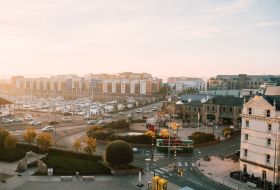 From Liberation Square, head in the direction of the large exhaust tower to the old harbour and you will find South Hill, with a vast amount of Second World War history. At the base of the South Hill rock, you will find a German Tunnel and a railway tunnel. Follow the pavement up the hill, and you will find a small car park overlooking the Harbour.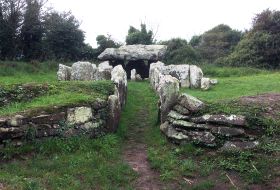 Built around 6,000 years ago, La Pouquelaye de Faldouet is a Neolithic passage grave that leads onto a unique double chamber. Visit the atmospheric site to see the main chamber and the small stone cists, or boxes that surround it and be wowed by the massive 24-ton capstone covering the end chamber.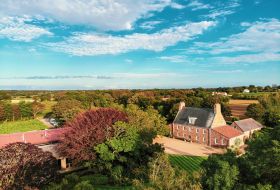 The estate itself is a fascinating combination of history and tradition. Comprising of historic buildings and beautiful gardens; extensive vineyards and orchards; function rooms, a winery, distillery and estate kitchens which produce a wonderful array of genuine Jersey produce.
Kostenloser Eintritt
Online buchen
Veranstaltungen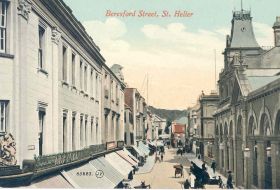 A series of free talks at Jersey Archive about Jersey's capital - St. Helier. Discover the fascinating story of our town and the communities who live and worked there, through a series of free talks by Jersey Archive. To book a place on the talk, please call us or send an email - booking is essential as numbers are limited.
Kostenloser Eintritt
Reservierung nötig
Jan 15 2022 ‐ Dec 17 2022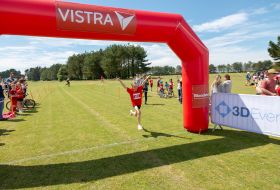 The Vistra Kids' Triathlon raises funds and awareness for Blood Cancer UK – Jersey Branch (formerly known as Bloodwise Jersey). The Vistra Kids' Triathlon is in its ninth year and will take place in Saturday 11 June 2022 at Les Quennevais Sports and Leisure Centre between 11:00 – 17:00.
von £10
Reservierung nötig
Jun 11 2022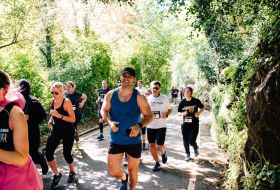 Durrell Wildlife Conservation Trust is delighted to launch the Durrell Challenge 2022! This exciting 13km road race event, kindly sponsored by Butterfield, raises valuable funds to support the vital work protecting some of the most threatened wildlife, together with our ambassador Henry Cavill.
von £25
Reservierung nötig
May 23 2022
After an absence of two years, we're delighted to welcome you 'back on board' for the 2022 Barclays Jersey Boat Show, which will take place on 10 June to 12 June, in and around St. Helier Marina and adjacent to Weighbridge Place.
Kostenloser Eintritt
Jun 10 2022 ‐ Jun 12 2022
Touren & Aktivitätssitzungen