Add some places to your trip by clicking on the heart icons and then refresh the page to save your trip or share it with friends!
Accommodation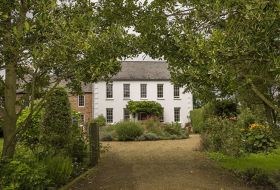 Freedom Self-Catering Holidays has a great choice of quality self catering apartments, cottages, houses and flats to rent. A large variety of styles and sizes in town, country, coastal and beach locations are available. Come and go as you please with super flexible self-catering in Jersey.
from £33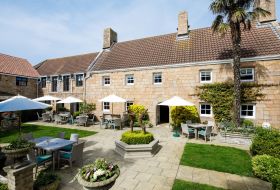 Dating from 1674 and nestled within the 'green lanes' of the countryside, the hotel offers a unique blend of luxury and traditional Jersey charm. Recently refurbished to the highest standards, the bedrooms are oozing charm, character and stunning design using the finest blends of colours, textures and fabrics.
from £105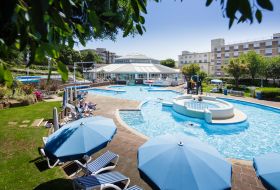 The Merton is Jersey's number one family resort hotel with fantastic facilities including indoor and outdoor pools, a fitness centre with steam room and sauna, the FlowRider surf wave, restaurants, bars, live entertainment venue, games zone, kids club and more.
from £85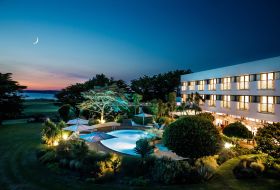 One of Jersey's finest luxury hotels combining breathtaking ocean views with the award-winning Ocean Restaurant. The Atlantic Hotel is set within ten acres of beautiful and extensive private grounds, situated in one of the most stunning locations in the Channel Islands.
from £160
Attractions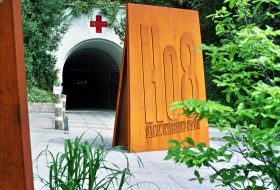 Jersey War Tunnels tells the true story of wartime Jersey in a way that no other visitor attraction does. It's the best place to get a true picture of what life was really like in Jersey during WWII. The exhibition is housed within an underground tunnel complex, built by the Germans using slave labour.
from £10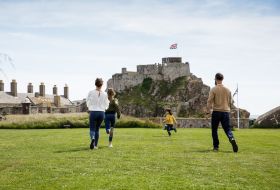 Built on a rocky islet in St. Aubin's Bay, Elizabeth Castle has defended Jersey for more than 400 years. You can take the amphibious castle ferry or walk out along the causeway at low tide. Elizabeth Castle is the perfect place to spend a day exploring Jersey's history with the Jersey Militia or castle gunner on parade.
from £8.60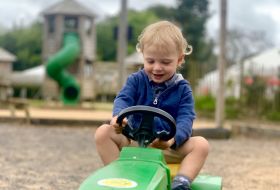 aMaizin! Adventure Park is a Jersey based, family run, farm park offering a range of activities to suit all ages for a full day of fun for all the family. A family attraction that offers a great full day out, with one entrance price and no additional hidden charges.
from £8.50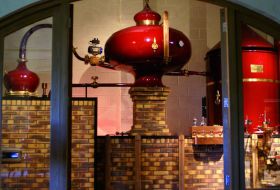 The estate is a fascinating combination of history and tradition. Comprising of historic buildings & beautiful gardens; extensive vineyards and orchards; a winery, distillery & estate kitchens which produce an array of genuine Jersey produce. Open from 25th March 2022, 7 days a week, up to 6 tours a day. 10am - 5pm. Book online to save £1.
from £7.45
Events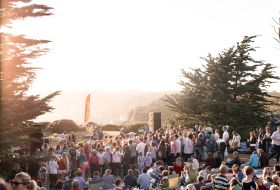 Enjoy live music in the beautiful natural setting of Mont Grantez headland overlooking St. Ouen's Bay. Bring a picnic and enjoy fantastic live music as the sunsets and celebrate the summer solstice – the longest day of the year. This is the ultimate way to experience the delights of Jersey at this very special time of year.
Free entry
Jun 17 2022 ‐ Jun 18 2022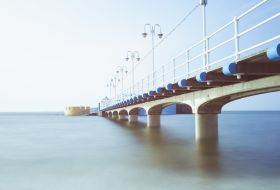 Oh we do like to be beside the seaside in Jersey. Come on down to the fabulous historic Havre des Pas Lido for a weekend full of family fun in and by the water. There'll be plenty to keep everyone entertained from activities, food stalls and live music – of course.
Free entry
Jul 23 2022 ‐ Jul 24 2022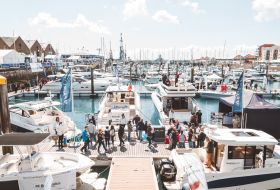 After an absence of two years, we're delighted to welcome you 'back on board' for the 2022 Barclays Jersey Boat Show, which will take place on 10 June to 12 June, in and around St. Helier Marina and adjacent to Weighbridge Place.
Free entry
Jun 10 2022 ‐ Jun 12 2022
Tours & Activity Sessions