Add some places to your trip by clicking on the heart icons and then refresh the page to save your trip or share it with friends!
Attractions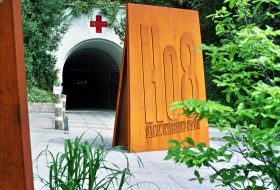 Jersey War Tunnels tells the true story of wartime Jersey in a way that no other visitor attraction does. It's the best place to get a true picture of what life was really like in Jersey during WWII. The exhibition is housed within an underground tunnel complex, built by the Germans using slave labour.
from £10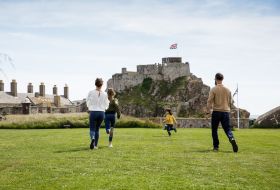 Built on a rocky islet in St. Aubin's Bay, Elizabeth Castle has defended Jersey for more than 400 years. You can take the amphibious castle ferry or walk out along the causeway at low tide. Elizabeth Castle is the perfect place to spend a day exploring Jersey's history with the Jersey Militia or castle gunner on parade.
from £8.60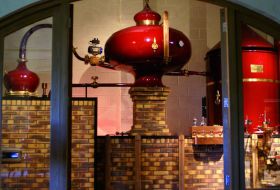 The estate is a fascinating combination of history and tradition. Comprising of historic buildings & beautiful gardens; extensive vineyards and orchards; a winery, distillery & estate kitchens which produce an array of genuine Jersey produce. Open from 25th March 2022, 7 days a week, up to 6 tours a day. 10am - 5pm. Book online to save £1.
from £7.45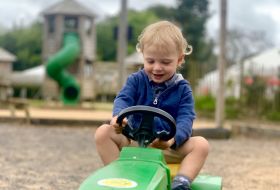 aMaizin! Adventure Park is a Jersey based, family run, farm park offering a range of activities to suit all ages for a full day of fun for all the family. A family attraction that offers a great full day out, with one entrance price and no additional hidden charges.
from £8.50
There are currently no posts for this section.
Tours & Activity Sessions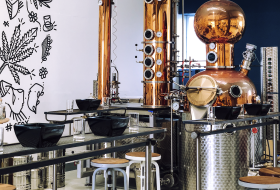 CI Liquor Co hosts one hour gin and rum tasting sessions at their beautiful Sail Loft Distillery in St. Helier. Spend an hour at Jersey's premiere distillery to develop a better understanding of flavour. We'll talk you through the variety of our botanicals, our production methods and the history of Gin.
from £25
Booking needed
Nov 02 2021 ‐ Dec 31 2022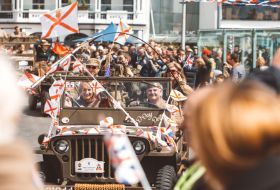 The Channel Islands were the only part of the British Isles to be occupied by German forces in WW2. The five-year occupation came to an end on 09 May 1945, which is now known as Liberation Day - an event still celebrated in Jersey with an annual bank holiday and festivities that mark this momentous occasion.
Free entry
Nov 01 2021 ‐ Dec 31 2022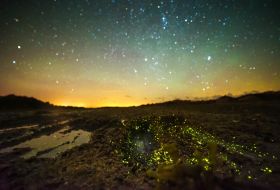 As night descends and the ocean recedes, star-like shapes of luminous green begin to twinkle and sparkle in a few unique spots at low tide. Experience the uniqueness of bioluminescent creatures and other marine life on this "moonwalk" across the seabed. Visit our site to book online.
from £19
Booking needed
Dec 27 2021 ‐ Nov 20 2022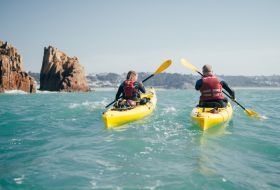 Explore the beautiful untouched coastline of Jersey's south west coast with the leading watersports company in Jersey, Absolute Adventures. Our qualified instructors will take you on a two hour kayak adventure into secluded bays and small caves for a stunning coastal experience. Kayaking is the perfect way to experience Jersey's secluded beaches, bays and coves and our tours allow you to make the most of island life by exploring areas of the island inaccessible by foot.
from £40
Booking needed
Mar 01 2022 ‐ Oct 31 2022