Add some places to your trip by clicking on the heart icons and then refresh the page to save your trip or share it with friends!
Activities
Jersey's leading watersports and adventure centre located in the stunning St. Brelade's Bay, owned and run by a professional and experienced team who enjoy nothing more than to share their passion for the sea and adventure with visitors and locals alike.
from £25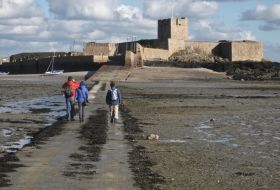 From the natural forces that shaped Jersey, to the castles that defended it, the industries that built it, and the Occupation that still marks it: Join our guides and ExperienceJersey. Jersey is a magical place, and you will experience it all. So get ready; its culture, prehistoric history, vibrant energy plus local lifestyle awaits!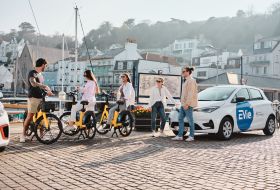 Access electric bikes, electric cars, cargo bikes, taxis and more using the EVie app. EVieBikes are available across the island instantly from just £1. Hire cars by the hour from just £12. Heading out for cocktails? Grab a Home James taxi using the EVie app.
from £1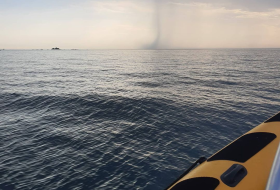 Nauti Buoy offer private RIB tours around Jersey, the Ecréhous, Minquiers and France. Maybe a trip to Carteret for lunch or an evening meal? How about a day trip to Guernsey, Sark, Chausey or Herm? We can schedule a trip built around your own specific requirements.
from £38
Attractions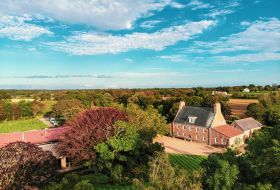 Tucked away in a quiet corner of St Mary, La Mare Wine Estate boasts over 20 acres of rugged vineyards and ancient apple orchards offering a fantastic experience for the whole family. Join one of their Tour and Tasting Experiences, relax and refuel in the Vineyard Cafe and stock up on Genuine Jersey treats in the Cellar Gift shop.
from £7.45
Free entry
Free for children
Book online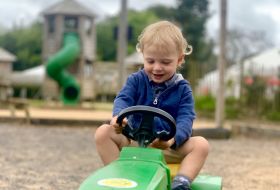 aMaizin! Adventure Park is a Jersey based, family run, farm park offering a range of activities to suit all ages for a full day of fun for all the family. A family attraction that offers a great full day out, with one entrance price and no additional hidden charges.
from £8.50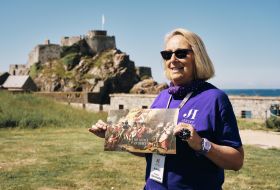 Built on a rocky islet in St. Aubin's Bay, Elizabeth Castle has defended Jersey for more than 400 years. You can take the amphibious castle ferry or walk out along the causeway at low tide. Elizabeth Castle is the perfect place to spend a day exploring Jersey's history with the Jersey Militia or castle gunner on parade.
from £9.45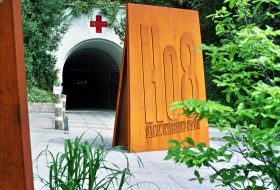 Jersey War Tunnels tells the true story of wartime Jersey in a way that no other visitor attraction does. It's the best place to get a true picture of what life was really like in Jersey during WWII. The exhibition is housed within an underground tunnel complex, built by the Germans using slave labour.
from £11
Events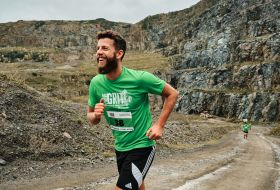 The True Grit Wetwheels Challenge is a 4.3km running race with a difference. The challenging course is set in a unique and stunning location, taking runners on a challenging adventure through the Ronez Quarry site on Jersey's rugged North coast.
from £35
Booking needed
Apr 16 2023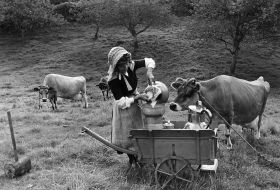 We are what we eat! This new exhibition is a celebration of Jersey's rich heritage of farming, fishing and food.
from £6
Jul 15 2023 ‐ Dec 31 2023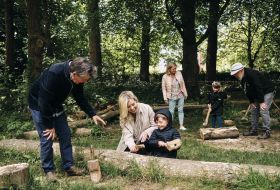 Discover the island's best stories with some creative family fun! Our Discovery Day events bring the best of storytelling, arts and crafts, trails and dressing up. Come and discover what treasures have been found in Jersey over the years.
from £6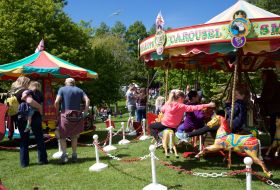 Join us at Jersey Zoo for a fun-filled family day! After all The Durrell Challenge runners have crossed the finish line, Really Wild Day kicks off. Enjoy a day of family-friendly live music, circus performances, rides and activities, all within the beautiful surroundings of the zoo. Food and drink will be available at Café Firefly and Café Dodo.
Shopping & Markets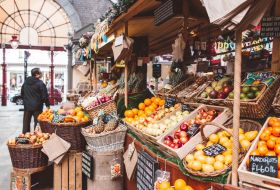 The Central and Beresford Street Markets are an integral part of Jersey's heritage and a source of pride for many Islanders. The local markets have served the community for over 200 years. Both markets are lively, full of colours and smells and home to a wide range of local produce, crafts, goods and services.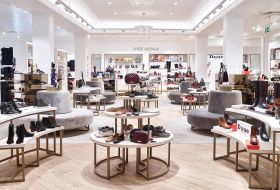 Jersey's most beautiful luxury department store offering Jersey prices at 10% Lower than UK High Street stores. Loved by all, it's stunning beauty hall is second to none and it's women's fashion, accessories and shoe departments provide a relaxed and welcoming experience. First established in 1810, the store has been a landmark for over 200 years.
Tours & Activity Sessions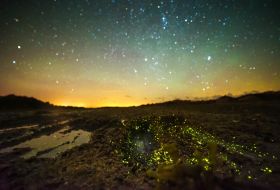 As night descends and the ocean recedes, star-like shapes of luminous green twinkle and sparkle in a few unique spots at low tide. Experience the uniqueness of bioluminescent creatures and other marine life on this "moonwalk" across the seabed. Visit our website to book online.
from £12
Booking needed
Apr 15 2023 ‐ Aug 12 2023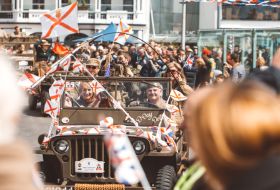 The Channel Islands were the only part of the British Isles to be occupied by German forces in WW2. The five-year occupation came to an end on 09 May 1945, which is now known as Liberation Day - an event still celebrated in Jersey with an annual bank holiday and festivities that mark this momentous occasion.
Free entry
Mar 25 2023 ‐ Dec 31 2023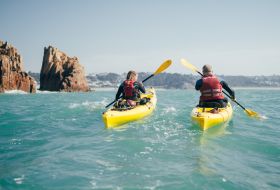 Explore the beautiful untouched coastline of Jersey's south west coast with the leading watersports company in Jersey, Absolute Adventures. Our qualified instructors will take you on a two hour kayak adventure into secluded bays and small caves for a stunning coastal experience. Kayaking is the perfect way to experience Jersey's secluded beaches, bays and coves and our tours allow you to make the most of island life by exploring areas of the island inaccessible by foot.
from £42
Booking needed
Apr 01 2023 ‐ Oct 31 2023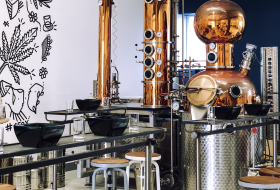 CI Liquor Co hosts one hour gin and rum tasting sessions at their beautiful Sail Loft Distillery in St. Helier. Spend an hour at Jersey's premiere distillery to develop a better understanding of flavour. We'll talk you through the variety of our botanicals, our production methods and the history of Gin.
from £30
Booking needed
Mar 25 2023 ‐ May 31 2023