Add some places to your trip by clicking on the heart icons and then refresh the page to save your trip or share it with friends!
Activities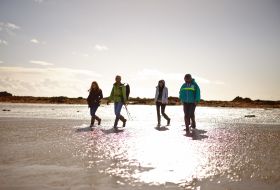 Surrounded by crystal clear seas and wonderful beaches, the island has an incomparable depth of history and heritage, from Palaeolithic, Neolithic and the bronze age to modern times. Our qualified guides will help you learn and understand more about this rich and diverse island. You can arrange private tours for individuals, small or large groups.
This self-guided walk focuses on the historic town centre whilst discovering the hidden gems along the way. Solve fun location specific riddles to unlock fascinating local stories. From historic battles and life during the occupation, to castles and cattle markets – St. Helier has it all.
from £29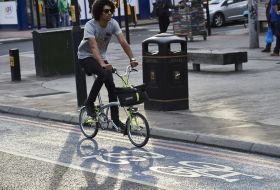 Brompton Bike Hire was created to address the clear need for a cycle hire scheme that is accessible to all, easy and cheap to install as well as being economical to use. Brompton Bike Hire is committed to providing an efficient, flexible, healthy and environmentally friendly solution to travel for the future.
from £3.50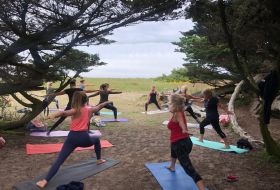 Unwind with Sunset Yoga in the stunning bay of St. Ouen. Take time to ground yourself in nature and be surrounded with fresh sea air. We'll breathe through poses to connect your body with the earth and allow time to declutter your mind. Immerse yourself in Sunset Yoga and end your day outdoors to feel nourished.
from £5
Events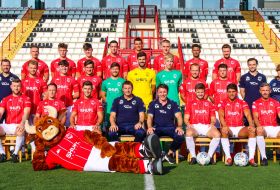 Head to Springfield Stadium and watch the Jersey Bulls, English football's newest and most southernly club, as they host an action packed exhibition of football. Jersey Bulls have been climbing the leagues and have been involved in a number of successful cup runs, including the FA Trophy, FA Cup and FA Vase.
from £6
Booking needed
Dec 04 2021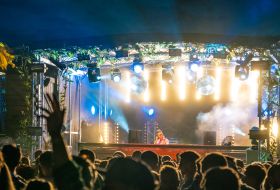 Returning in 2022 for it's fourth instalment, Out-There is an unmissable all-day dance event, hosted in a unique destination, the "Valley of The Unknown". Dance the weekend away in the natural surroundings of Val de la Mare in St. Ouen! The event has proudly hosted artists such as Fisher, Basement Jaxx, Purple Disco Machine and Chase and Status.
from £50
Jul 02 2022 ‐ Jul 03 2022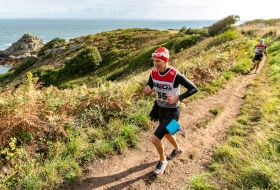 The Breca Swimrun course sees incredible ocean swims across the Jersey's iconic bays. Teams will race counter-clockwise around the island in a battle against Jersey's relentless 40ft tides. Being some of the largest in the world, the tides present an ever-changing course and a unique challenge in the world of swimrun.
from £115
Booking needed
Sep 03 2022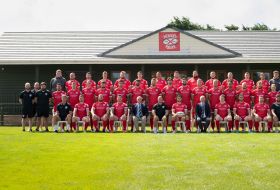 Head to St. Peter to support our Jersey Reds as they host an action packed afternoon of rugby. The Reds now play in the Greene King IPA Championship, the second tier of English Rugby. The Barclays Pavilion Bar adjacent to the Clubhouse will be open to all supporters from 12 noon, offering a full bar and food.
from £15
Free for children
Dec 11 2021
Food & Drink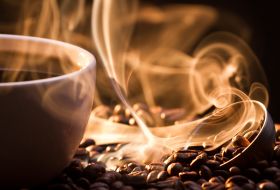 Big Maggy's opened its doors in March 2010, primarily then as a cycling themed coffee shop, offering high-end retail services and bike fitting for custom built racing bikes. Our aim now is to promote all things cycling. All racers, commuters and coffee-lovers welcome!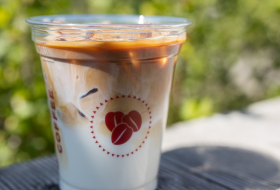 Discover your perfect drink at Costa Coffee located in St. Aubin. We do great coffee at Costa, but that's not all, we do lots of other great drinks too, why not come in and try something new? As a brand Costa Coffee use the finest beans, equipment and techniques to ensure every cup of coffee makes the grade.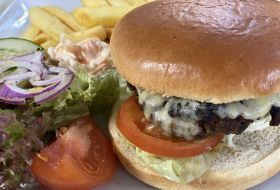 Rangers Diner is a family friendly café/diner that offer a great range of inexpensive meals and snacks that can be accessed without using the main park. Focused on utilising local ingredients, the menu changes seasonally with plenty of seating. Why not stop and treat yourself to a coffee, milkshake or genuine Jersey soft ice cream.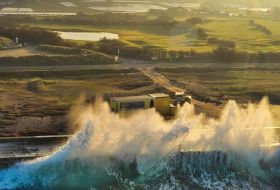 The Line Up is a favourite amongst locals and visitors to the island, with its panoramic views of St. Ouen's Bay from the beach hut and exceptional food, it is no wonder why we are.
Tours & Activity Sessions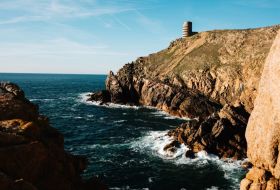 The Channel Islands were the only part of the British Isles to be occupied by German forces in WW2. The Occupation has left an extraordinary legacy on Jersey, with hundreds of concrete bunkers, walls and tunnels ringing the coast and scattering the island's interior.
Free entry
Nov 01 2021 ‐ Dec 31 2022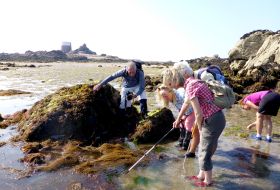 Discover a marine world that is hidden beneath the ocean and only appears on the lowest tides of the year as we walk one mile from shore to Icho Tower. Venture into Jersey's very own wilderness, which is covered by some of the highest tides in the world, on a marine exploration with a local trained guide. Also called "Moonwalks", our walks are in the daytime, and the seabed is more than just a barren lunar-like landscape.
Booking needed
Feb 04 2022 ‐ Mar 20 2022
Discover all things Jersey - from our infinite breed of the 'Jersey Cow' to our internationally renowned 'Jersey Royal'. This amazing five day tour will help you gain a true perspective of Jersey as an autonomous Dependency of the Crown; that is neither English nor French, yet distinctively somewhere in the middle. Come and join us on a journey of daily discoveries, the history of our gourmet gastronomy and all things Jersey.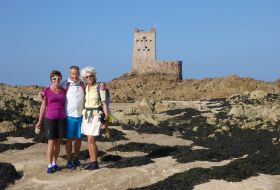 Walk on the seabed and explore gullies and rock pools as you walk to Seymour Tower (one mile offshore) and discover Jersey's very own wilderness with expert local guides. Walk in Europe's largest inter tidal rocky area during our 'Moonwalks' as you discover the lunar-like rock formations. Escape from the sounds and activities of everyday life as you explore a place that is neither sea nor land.
Booking needed
Nov 21 2021 ‐ Mar 06 2022