History & heritage
Jersey Heritage
We are Jersey Heritage, our charity is dedicated to protecting Jersey's unique culture and heritage.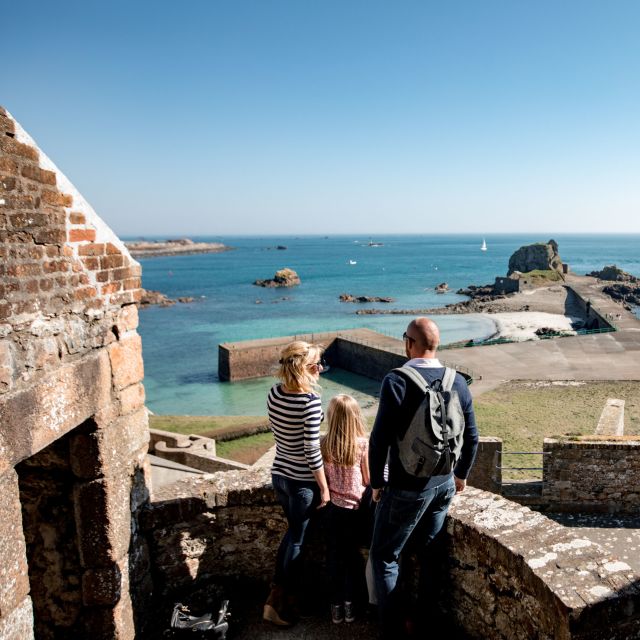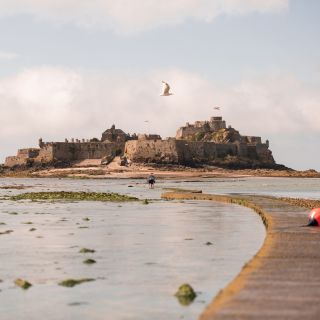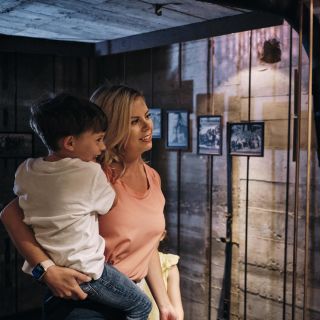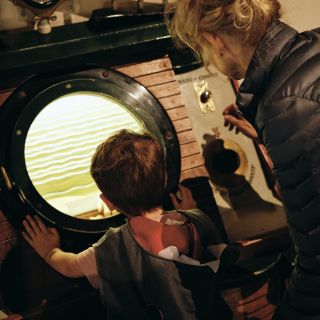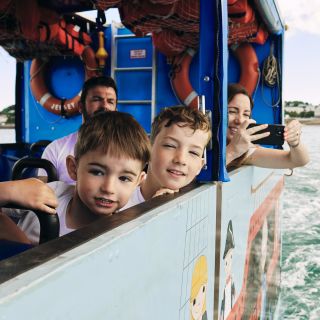 More Information
We are Jersey Heritage and we're here to share our island's fascinating stories and places. We're here to care for our unique history. We're here to help you find your place in the story. And we're here to make sure that these stories keep getting told.
We hold collections of artefacts, works of art, documents, specimens and information relating to Jersey's history, culture and environment. These collections define the island, hold the evidence for its historical development and act as the community's memory.
We look after the following visitor sites; Jersey Museum, Maritime Museum, Mont Orgueil Castle, Elizabeth Castle, La Hougue Bie and Hamptonne. We also manage Jersey Archive.
We are open all year round.
| | |
| --- | --- |
| Monday: | 10:00 - 17:00 |
| Tuesday: | 10:00 - 17:00 |
| Wednesday: | 10:00 - 17:00 |
| Thursday: | 10:00 - 17:00 |
| Friday: | 10:00 - 17:00 |
| Saturday: | closed |
| Sunday: | closed |
Indoor

Outdoor

Family friendly

Couples

Wheelchair access

Hearing loop
Location
Jersey Heritage
Jersey Museum, The Weighbridge
Jersey
St. Helier
JE2 3NG

Offers and events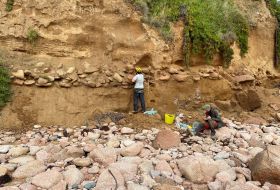 Come and listen to geologist Dr. Tom Stevens as he takes you on a tour through Earth's climate history and explains why and how the climate records of Jersey provide a unique insight into a world of collapsing ice sheets, sea-level change, dramatic dust storms and vast, turbulent rivers.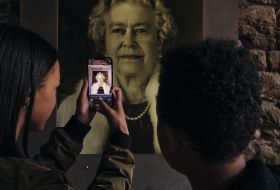 Explore Jersey's rich cultural heritage through the Brilliance Trail, which offers a glimpse into the island's past and showcases its diversity.
from £26.90
Oct 21 2023 ‐ Nov 05 2023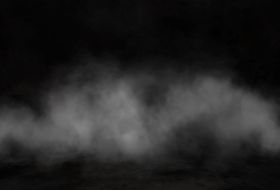 Gather round the fireside for some ghostly tales this Halloween. Jersey folklore is rich with tales of ghosts, monsters and witches. Gather around the fire in Hamptonne House to listen to spine-tingling tales from days of old. Are they myth or legend? That's for you to decide! Image by Freepick.
from £7.40
Oct 28 2023 ‐ Oct 29 2023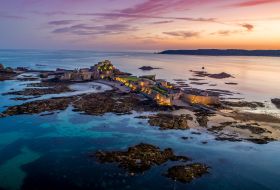 Stay in your very own historic castle, a mile out to sea.
Accommodation
Jersey Heritage
Available: 27th Jun 2023 ‐ 30th Sep 2023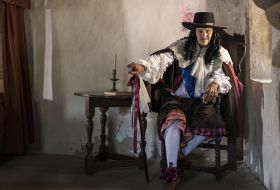 Meet the 'Merry Monarch' for a tour of his Castle and he'll tell you some fascinating stories of his time in Jersey.
from £9.45
Sep 25 2023 ‐ Sep 28 2023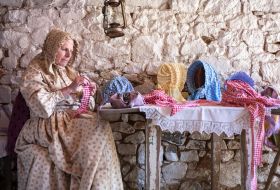 Set against the backdrop of the late 19th century farm workers' cottage, meet Astra, who will introduce the Jersey bonnet, its history and show you how it is constructed. Astra will also talk on various aspects of patchwork and quilting.
from £7.40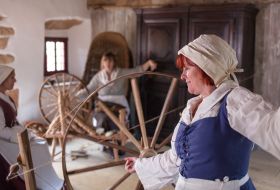 Watch the ladies of Hamptonne use the Jersey spindle wheel to create local textile crafts.
from £7.40
Sep 24 2023 ‐ Oct 31 2023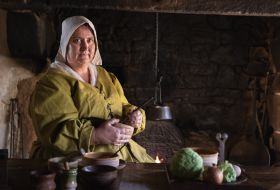 Meet Rose Le Brun, the Bouonnefemme at Hamptonne, who will let you in on local secrets and village gossip. Rose's predecessor, Old Maud, had been at Hamptonne for years, but she travelled to St Aubin to see family and never returned. Perhaps the plague got her - they had a lot of it down there.
from £7.40
Sep 23 2023 ‐ Oct 31 2023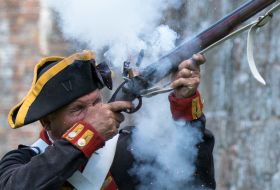 Stand to attention for the Midday Parade and prepare yourself for the resounding bang of the signal gun.
from £9.45
Sep 23 2023 ‐ Oct 31 2023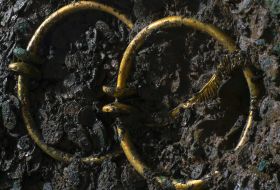 In 2012, the world's largest Celtic hoard was discovered buried in a field in Jersey. This exhibition explores what might have led people to bury a hoard of 70,000 coins and jewellery in Jersey, 2000 years ago and looks closely at some of the items found within the hoard.
from £7.40
Sep 23 2023 ‐ Dec 31 2023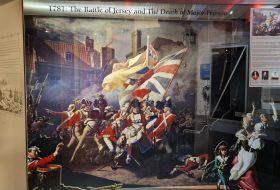 This display considers the monumental events of January 1781, when a French invasion force landed in Jersey, through John Singleton Copley's painting - 'The Death of Major Peirson' - and artefacts in the Jersey Heritage Collection.
from £7.85
Sep 23 2023 ‐ Oct 29 2023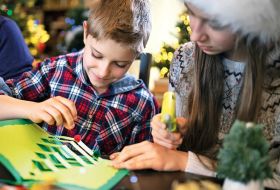 Make fantastic cards, decorations and gifts for the holidays. Follow the trail to find out the true meaning behind the 12 days of Christmas. Get into the spirit of Christmas and sing some festive carols, with merriment and good cheer! All children must be accompanied by an adult.
from £7.85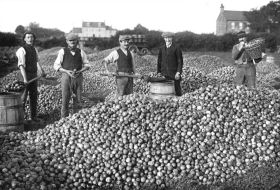 Celebrate Apple Day with a visit to Jersey Museum's new exhibition Bouan Appétit! with a fabulous food trail and crafts for all the family.
from £7.85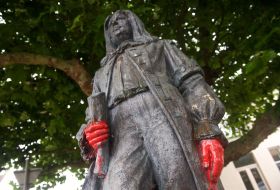 Thought-provoking, and at times challenging, this exhibition exposes some uncomfortable new stories from Jersey's past and examines the legacy and impact of transatlantic slavery on the island's community today.
from £7.85
Free for children
Sep 23 2023 ‐ Dec 31 2023