Many would say that exploring on a bike is the most enjoyable and immersive way to experience a destination. There's certainly nothing to block out the scent of the gorse, the sound of seabirds or the crash of the waves as you follow your way around Jersey's coastal roads. With a network of 15 mph 'Green Lanes' through the island's countryside and miles of bicycle-friendly routes, with plenty of routes for a foodie, a cycle ride is the perfect way to explore our unique island.  With no passports required if you're travelling from the UK, Jersey really is the perfect hassle-free two wheel escape.
Why cycle in Jersey?
We may be small, but we pack many diverse, beautiful and challenging cycle routes into our nine miles by five. Warm up with gentle spins along sandy seascapes or tackle a pulse-raising hill climb to Jersey's north coast – we have tracks for all fitness levels. Find your freedom on Jersey's lanes and roads.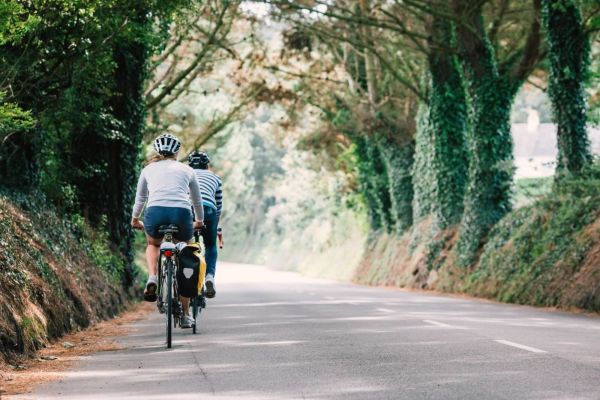 Jersey's signposted cycle network.
Our many cycle routes are clearly marked and take in miles of rich countryside, coastal tracks and Green Lanes, where life slows down to a gentle 15mph.  Explore the island with our downloadable cycle network guide and journey through cycle routes that cross farm, field and coast and lead you to some of the best views in Jersey. Among the stunning cycle routes, you'll come across plenty of cycle racks that you can use free of charge.
Family friendly cycle routes.
Want to get the whole family out and about enjoying the wonders of two wheeled adventures? No problem! We've pulled together a list of routes that are ideal for littler legs.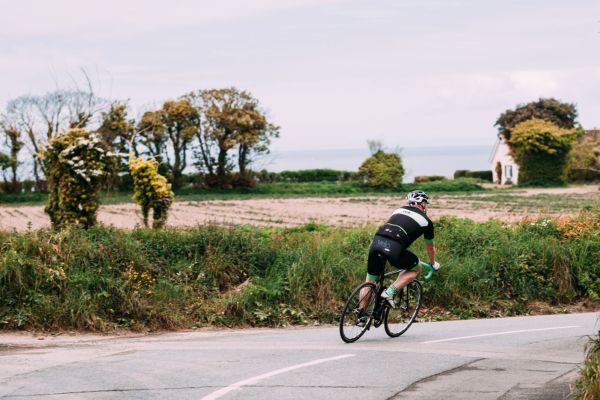 Road cycling.
Advanced cycle routes.
For experienced riders, we have created advanced routes to get your blood pumping. Cycling solo or with a team, all of our advanced routes can be linked up depending on how far you want to go. We've included handy pit stops and marked difficulty and gradients, so you can be sure the ride matches your skill level. Test your mettle on our 100km island ride with 1000 metres of elevation if you think you're legs can take it.
Cycle hire in Jersey.
Whether you are a keen cyclist, or just want to escape the hectic noise of city life, breathe in the fresh sea air and revitalise on two wheels, discover the perfect bike for your cycling getaway to Jersey. You'll find mountain, leisure, road bikes and E-bikes for those who want a little assistance on their cycling holiday around the island's lanes.
Cycling safety.
We take safety seriously. Please respect the rules of the road when cycling in Jersey and make sure you have the required equipment and take necessary precautions, especially when riding at night. Visit the Jersey Road Safety site for the latest advice and local safety regulations. There are many friendly cycle shops in St. Helier who will be happy to help with any last minute items of safety gear once you are on the ground.
More ideas to get your gears going.
Hit the brakes and get your camera out.
Share your cycling snaps with us by tagging them #TheIslandBreak.